Veteran MP becomes fourth housing secretary this year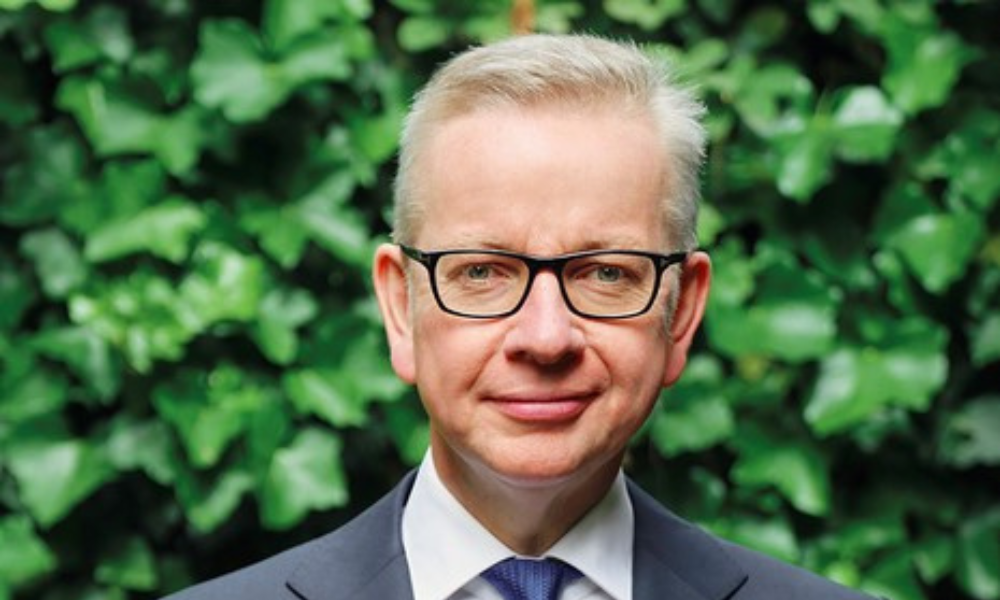 The return of Michael Gove as the UK's housing secretary has received a mixed response from mortgage industry experts.
Last week, the UK's new prime minister, Rishi Sunak, named Gove as secretary of state for levelling up, housing and communities. It marks his return after he hastily vacated the post in July, when he was sacked by the then PM, Boris Johnson.
The experienced MP is the fourth housing secretary since the start of the year and replaces Simon Clarke, who held the post for only seven weeks under Liz Truss's ill-fated leadership. Gove previously served in the role for 10 months, although he has been an MP since 2005.
According to press reports, Gove's reappointment is broadly seen as a positive step, although some industry insiders have expressed doubts about his abilities as well as frustration at the lack of stability at the ministry.
Read more: Mortgage experts react to new housing secretary
Keith Barber, director of business development at the Family Building Society, told Mortgage Introducer: "I don't have any particular views on either Gove or Clarke and housing. However, frequent changes in minister responsible for housing is a nonsense. We need a well thought-out, joined-up, long-term housing policy and frequent changes of minister makes that impossible to achieve."
Kate Davies, executive director of the Intermediary Mortgage Lenders Association (IMLA), was equally critical about the disruption caused by having so many housing secretaries in such a short space of time but recognized that Gove's experience was a plus.
She said: "The ministerial game of pass the parcel continues – and as the music stopped, Mr. Gove was left holding a familiar bundle. When he last held the DCLUHC (Department for Levelling Up, Housing and Communities) brief, Mr. Gove published two important consultations – one in February this year on levelling up, and a second in June,'Providing a Fairer Private Rented Sector'.
"As one of the most experienced ministers in the new cabinet, Mr. Gove has a reputation for getting things done, and had already made progress on a number of key issues, not least the cladding scandal, before his abrupt departure from the Johnson administration. Instead of facing the prospect of yet another new face at DLUHC, we therefore welcome Mr. Gove's return and hope that this signals the importance which both he and the new prime minister attach to this vital role.
"Mr. Gove's own analysis of the issues has been detailed and clear – we urgently need more and better housing stock. The process is lengthy and complex, from the granting of permission to develop and to acquisition and build-out, and the wider-reaching requirements for appropriate infrastructure to support new developments. As IMLA has consistently said, this is a long-term and continuing project which can only be delivered on the back of a long-term strategy. In returning to a role to which he has previously clearly given much consideration, Mr. Gove may be best placed to provide this."
Read more: Help to Buy scheme ending - What happens next?
Davies went on to list the many challenges facing the housing sector, which she described as a "Gordian Knot".
She said: "Mr. Gove's challenges will be to increase public sector housing while also maintaining support for the vital private rental sector and increasing first time ownership at a time when markets are volatile.
"Supply is worryingly low, and measures such as Help to Buy are coming to an end. We look forward to working with the ministerial team and officials at DLUHC - and wish them all the best of luck in untangling their particular Gordian Knot."
Andrew Southern, chairman at property developer Southern Grove, was more scathing about Gove's appointment. Quoted in a property journal, he questioned Gove's knowledge on planning issues, while Mark Quinn, chief executive of mixed-use developer Quinn Estates, was critical of his previous proposals for the rental market, saying they had led to a "significant reduction" in the number of rental properties.
Gove nonetheless seems to have received more positive feedback from the housing sector overall than his predecessor, whose appointment baffled many within the industry.
The newly re-appointed housing secretary will be facing familiar challenges, marked by an affordability crisis, a short supply of homes, a dwindling rental market and the fallout from the cladding scandal following the Grenfell tragedy.