The help to buy scheme ending soon, it is set to officially conclude on March 31, 2023. Read more about it and what comes next.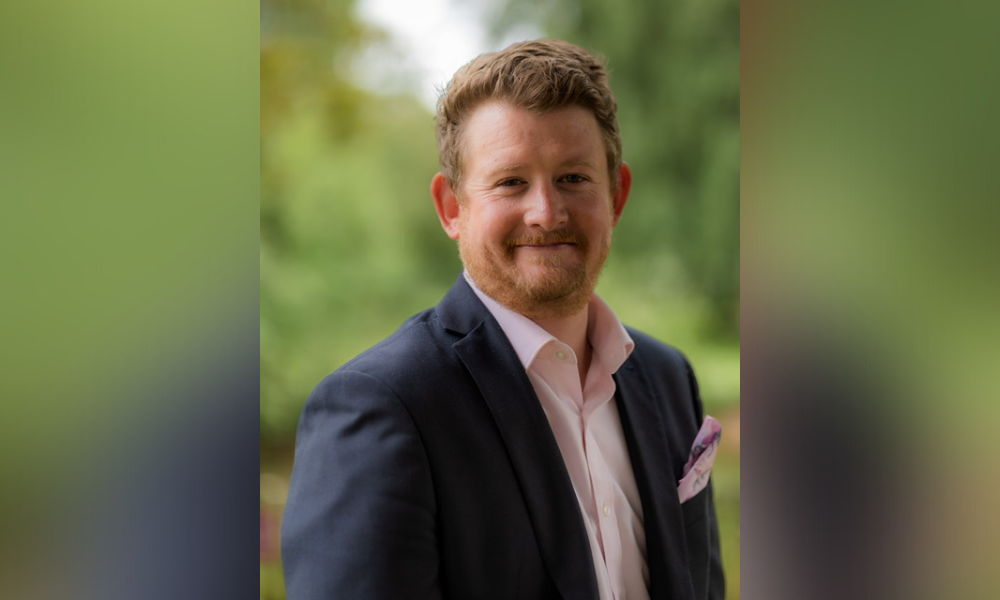 The government's Help to Buy scheme has been highly successful but when it disappears on March 31, 2023, will there be anything to replace it?
"There are already options such as shared ownership, Deposit Unlock and the government's First Homes scheme," explained John Doughty (pictured), financial services director at Just Mortgages New Build Division.
There is also increased availability of 95% loan-to-value (LTV) mortgages as well as the mortgage guarantee scheme, whereby lenders can buy a guarantee from the government.
Read more: HTB coming to a close sooner than expected
Shared ownership
"What our brokers have been seeing over the past year or so has been a shift from Help to Buy to shared ownership," said Doughty.
He explained that a major reason for this was the change made to Help to Buy in April 2021 when restrictions were introduced. It was made only available to first-time buyers and regional price caps were brought in which made many more people ineligible for the scheme.
Emerging in the early 1980s, shared ownership has always been a small part of the housing market, but that is starting to change.
"Demand is now increasing, and more new shared ownership homes are being built, backed with government funding," Doughty added.
The Affordable Housing Programme has pledged to create up to 90,000 shared ownership homes between 2021 and 2026 and, according to Doughty, shared ownership is more affordable than full home ownership because buyers only need a 5% to 10% deposit of the share of the property being bought, not the full purchase price, although he noted that there are some lenders who offer 100% LTV shared ownership mortgages.
In addition, he explained that there are other propositions coming to the market.
"One example of this is from housing provider Keep Homes that bridges the gap between traditional shared ownership and Help to Buy," Doughty said.
Tom Silver, director at Keep Homes said there are three key differences with this new scheme that increases affordability for the customer.
"Firstly, no rent is charged on the unsold portion of the home. Secondly, maintenance and service charges are only billed on the percentage owned. Thirdly, a price freeze is implemented so buyers can increase the percentage they own based on the initial sale price without the need for valuations. This allows customers to benefit from the new market value," he said.
Silver went on to add that there are no mechanisms in place that increase customer costs during their ownership, such as rent increases or interest on an equity loan.
Deposit Unlock
Generally, deposits for new builds are a minimum of 15% to 20% explained Doughty, but the Deposit Unlock scheme, which launched last year, only requires a 5% deposit.
Although it is a 95% LTV mortgage, the interest rate is lower than a standard 95% loan as the house builder pays to insure the mortgage.
The scheme was set up by the Home Builders Federation, Homes for Scotland and reinsurance company Gallagher Re.
"There are at least 17 house builders taking part in the scheme but so far only two lenders provide Deposit Unlock mortgages and they are Newcastle Building Society and Nationwide," Doughty said.
Read more: Newcastle completes first Deposit Unlock cases
First Homes
First Homes, meanwhile, is a government scheme aimed at first-time buyers who can purchase a new build home with a minimum discount of 30% off the market value.
"This is in perpetuity, which means the same discount is passed on to future buyers when the property is sold," Doughty added.
He went on to explain that building work has started and the Department for Levelling Up, Housing and Communities has said 1,500 First Homes will be built in 100 locations in England by March 2023.
According to Doughty, people interested in the scheme must apply to the property developer who then sends the application to the local authority to access applicants for eligibility.
The scheme is open to first-time buyers who live or work in the area or have family connections.
Doughty also revealed that the maximum household income is £80,000 nationwide or £90,000 in London, which is the same as shared ownership.
There are also price caps at £250,000 for property nationwide and £420,000 in London, which matches caps for Lifetime ISAs and Help to Buy ISAs.
"However, local authorities can raise the purchase price discount up to 50% and/or lower the household income and price cap if that works better for their region," he added.
On top of this, Doughty explained that the mortgage had to be for at least 50% of the purchase value of the property and should be the main or sole residence with no restrictions on letting.
Need for advice
"So there are various ways forward for affordable housing and I am sure more innovation will unfold but the need for good advice is key," Doughty said.
Rachael Hunnisett, national accounts and new build lead at Skipton Building Society for Intermediaries, explained that, from her perspective, following the withdrawal of Help to Buy, there are many options, but she does not believe there is one clear replacement.
"This highlights the need for customers to seek professional mortgage advice to help them consider a variety of options and find the best solution for their needs," she concluded.