Soaring inflation is eating away at individual savings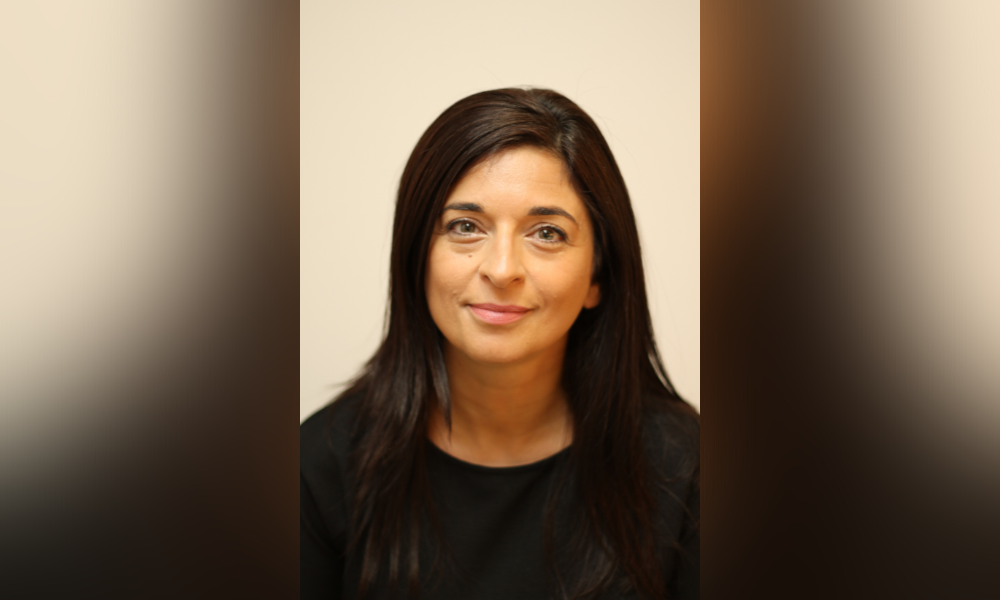 The housing market is not immune to the impact of the economic malaise and the cost-of-living crisis which is currently facing the UK.
Rising interest rates are pushing up mortgage costs, just at the time that soaring inflation is eating away at individual savings.
"Households are battling the biggest drop in real incomes in generations, and it looks as though there is yet more pain to come," said Martese Carton (pictured), director of mortgage distribution at Leeds Building Society.
So, with this backdrop, what does the future hold for the UK housing market? Are we facing house price falls, or will the market gradually slow down from its recent annual double-digit growth? Will consumer confidence ebb away, or will it be a matter of demand and supply issues, which are currently way out of kilter, simply re-balancing themselves?
To understand things better, Carton said it is worth looking at key housing indicators.
Measuring house price growth
"UK house price growth is measured by various organisations. Each month we see numerous organisations all report their house price figures. Each survey is slightly different which, in turn, produces a slightly different 'average house price'," she said.
However, one thing Carton noted that they all have in common is that over the past two years, every survey has reported strong house price growth. Even now, she said many of the indices are still showing double-digit annual growth.
Carton explained that the various organisations all agree that the UK housing market has been very strong, driven by high demand coupled with very low availability.
Despite this, she said that these indices are 'backward looking' in that they tell the reader what buyers and sellers were doing a few months earlier.
"Although we will need to wait a while before the current housing market is fully reflected in all the housing indices, some of them are already indicating that, month on month, house prices are beginning to soften," Carton added.
Even though the property market is showing early signs of slowing, Carton said it remains relatively healthy.
According to the Treasury, more homes were sold in July than in any other month this year. Almost 111,000 properties were sold in the month, which is the highest since September 2021.
Carton believes however, that it is never wise to look at one month's housing figures in isolation particularly as the properties sold tend to reflect activity from two to three months earlier. To gain a better idea of what the housing market is currently like, she recommends looking at actual house viewing figures. Rightmove recently reported a slight fall in viewing levels over the summer, but Carton said this nearly always happens during the traditional holiday season.
Additionally, The Royal Institution of Chartered Surveyors (RICS) report on estate agent confidence in the housing market showed that in July confidence levels were the worst since its records began in 2012.
Read next: Residential activity drops in August - RICS
Nevertheless, Carton said in some areas of the country estate agents are still reporting that activity levels remain strong.
"Looking at the overall picture, it does appear that buyer enquiry levels certainly are down, but we must remember that this is from a very high level," Carton added. As we approach winter, traditionally the quieter house buying season, she said it is likely that activity levels will continue to reduce.
Still, at industry level, she noted that gross mortgage lending for the year to date is only slightly lower than during the same period in 2021, a year in which new lending volumes reached levels not seen since 2007. However, she said the industry may see some potential buyers temporarily holding back on entering the housing market until economic conditions improve.
Read more: UK housing market: what's driving its momentum?
"We firmly believe that the fundamentals underpinning the housing market are strong and will continue to be resilient to any future economic shocks," Carton added.
Supply vs demand
Carton outlined that despite people's desire to purchase properties, supply has not kept up with demand.
She said that there are simply not enough homes being built. The current government pledged to build 300,000 new homes each year by the middle of the decade, a figure last achieved in 1977. The number of registered new builds continues to fall, however, and this year nationally the figure is down 25%.
Over the last year, Carton said limited housing supply and high buyer demand have kept house prices high.
"However, there are signs that the historic demand/supply imbalance is beginning to correct itself. As we see demand levels slowing down, we are also seeing the number of available listings beginning to climb. This will also have a calming effect on house prices," Carton added.
Read more: Why is house purchase activity down this year?
What will happen to house prices next?
Over the last few years, Carton said she has seen house price growth in double digits, a situation which she believes is clearly unsustainable.
"We are now seeing an increase in the cost of borrowing as well as double digit inflation, which means household incomes are being squeezed more than ever," Carton added.
Consequently, there has been an increase in the number of requests from brokers and customers alike for longer term fixed rate mortgage deals.
The current level of economic uncertainty, plus the prospect of a general election within the next two years, Carton said, means that customers want certainty in their outgoings. Taking all these factors together, she outlined that most housing commentators are pointing towards a gradual slowing in the rate of annual house price growth.
Last month, the Treasury issued a consensus of housing predictions from various housing experts. It said that house prices would end this year just over 7% higher than where they started the year and would slow to 1.3% growth in 2023.
"What is also clear is that the UK housing market has consistently shown itself to be resilient to economic shocks. The indications are that it will continue to be so," Carton concluded.