The number of these mortgage-backed transactions are expected to fall further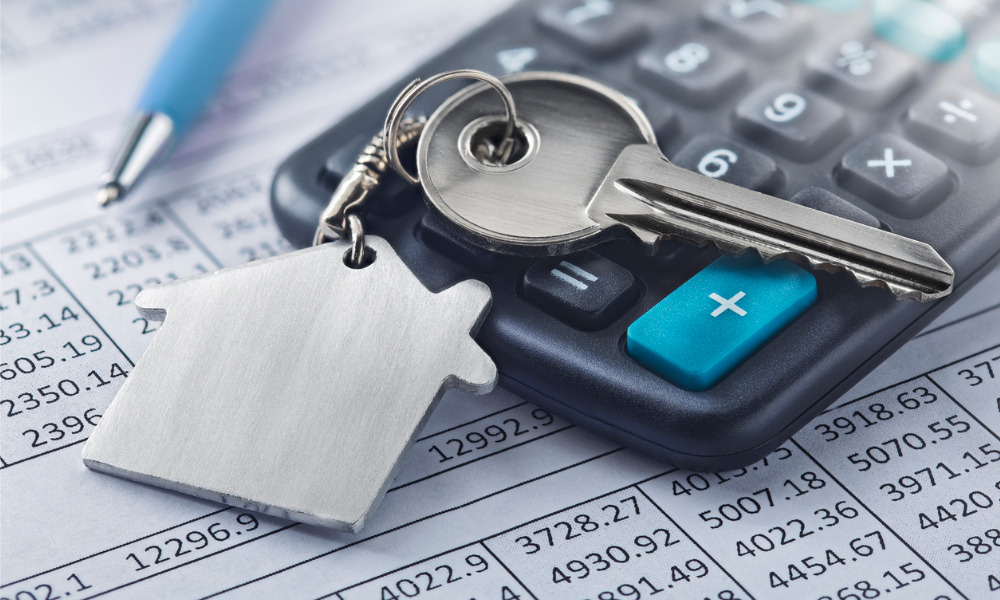 Since the Bank of England (BoE) began to increase base rates in December of last year, the average number of homes purchased with the help of a mortgage has declined by 33%, industry analysis by specialist property lending experts Octane Capital has revealed.
The firm looked at the average monthly level of mortgage-backed transactions between December of last year and March this year, which is the latest available data. This level of market activity was then compared to the four months prior, from August 2021 to November 2021.
The figures show that since the first of six consecutive base rate increases was implemented in mid-December, there have been an average of 37,019 homes purchased each month with the help of a mortgage. This is a 33% drop when compared to the monthly average of 55,070 per month purchased in the four months prior to this interest rate increase.
At the regional level, the North East has seen the largest reduction in mortgage market activity from homebuyers, with mortgage-fuelled purchases down by 39%, followed by the East Midlands (-36%).
At local authority level, mortgage market activity has fallen to the largest extent, with property purchases down by 50% since December when compared to the four months prior. In fact, the average monthly number of homes purchased with the help of a mortgage has declined across every single local authority since the BoE first increased interest rates.
Teignbridge, Newark and Sherwood, and Tewkesbury have seen a 49% decline in market activity coming via mortgage-funded homebuyers.
Read more: Is the UK housing market cooling?
"Following the Bank of England's decision to first increase interest rates in December of last year, there was an almost immediate retraction in market activity coming via the mortgage sector," Jonathan Samuels, chief executive at Octane Capital, said. "This was to be expected given the fact that it was the first base rate increase since November 2017 and particularly given the backdrop of wider economic uncertainty and the cost-of-living crisis.
"We now know that this was just the tip of the iceberg with respect to increasing interest rates and this latest insight into declining mortgage sales volumes doesn't yet account for the base rate hikes seen in May, June or August. So, we expect the decline in market activity coming from mortgage-backed homebuyers to be significantly lower still when these figures are finally released."
Meanwhile, another market analysis – this one by mortgage broker Henry Dannell – has revealed that mortgage activity is forecast to fall by 6% in 2022 as the market feels the brunt of consecutive interest rate hikes, the latest of which was a rare 0.50% increase.
Read more: Bank of England's interest rate rise sends shockwaves.
The Henry Dannell research found that mortgage market activity peaked in 2021 when the market was the busiest it has been in a decade. This peak was largely driven by Monetary Financial Institutions (MFIs) which are, broadly speaking, the traditional high street lenders such as banks and building societies. MFIs processed 1.486 million mortgage transactions in 2021, accounting for 89% of the total mortgage market, an annual increase of 17%.
Alongside MFIs, specialist lenders also saw a significant increase in mortgage activity, rising by 19% since 2020 to process 151,000 transactions. This is, however, just 9% of total mortgage lending activity that year. Despite this small market share, 2021 still marks a high point for specialist lenders as they processed the most annual mortgage transactions on record.
Considering the high numbers reported in 2021, Henry Dannell said rising interest rates are likely to cause a 6% drop in MFI activity and a 16.5% fall in specialist lending.
"The mortgage activity boom of 2021 marked a high point for the market," Geoff Garrett, director at Henry Dannell, commented. "The government's pandemic intervention on the housing market, such as the stamp duty holiday, led to a surge in buyer demand that enabled lenders to grant more mortgages than ever before.
"But, as we enter the second half of 2022, confronted with a cost-of-living crisis and aggressive interest rate hikes, we can safely expect a significant decline in activity for both MFIs and specialist lenders."
Garrett, however, pointed out that people often turn to specialist lenders in times of economic turmoil as they are "more willing to take a chance on them."
"As we move further into this current cost-of-living crisis with families struggling to pay bills and meet loan repayments, we could well see a stronger performance where the level of mortgages coming via specialist lenders is concerned," he concluded.