Experts have their say on Rightmove's HPI, showing drop in property prices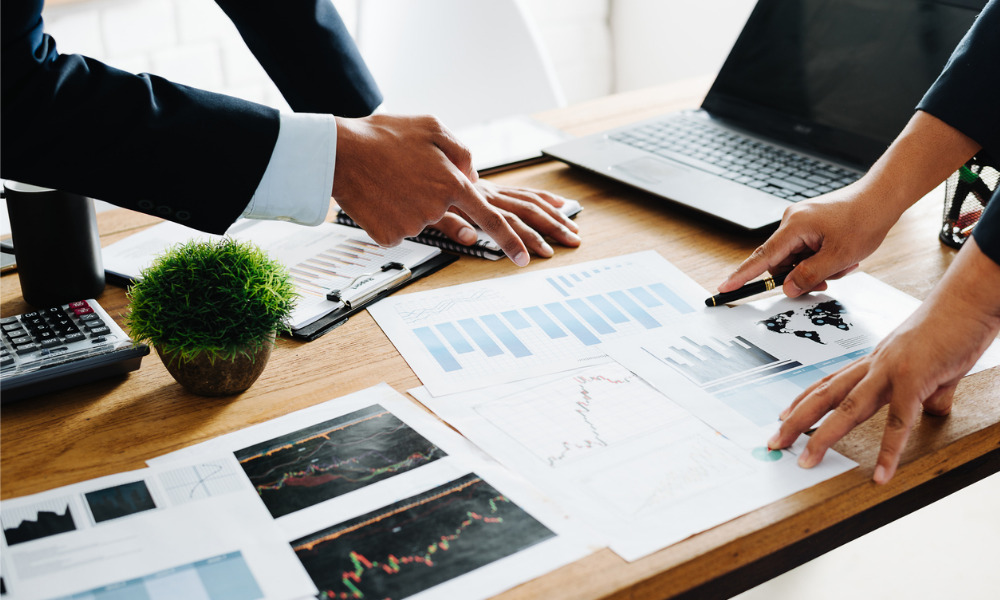 Mortgage experts have given their reaction to Rightmove's House Price Index, showing that property prices have fallen by 1.3%.
The average price of property coming to market dropped by £4,795 to £365,173, prompting suggestions that the UK's housing market is cooling off.
Rightmove said that while demand had continued to soften this month, supply constraints had eased. In addition, buyer enquiries to agents were down 4% compared to last year, although they were still 20% higher than in 2019.
It is the first price drop this year, according to Rightmove, echoing similar findings in this month's Halifax House Price Index, which showed that house prices fell by a more moderate 0.1% in July compared to a month earlier, representing the first drop since June 2021.
At the same time, the Royal Institution of Chartered Surveyors (RICS) found that 27% of professionals had reported a fall in interest from potential house buyers for the third consecutive month.
Rightmove nonetheless pointed out that the fall was in line with the August trends of the past 10 years, with some experts, including Rightmove's Tim Bannister, director of property science, insisting that prices would resume their upward trend once the holiday period was over, adding that they would end the year with 7% annual growth.
However, following consecutive base rate hikes, as well as spiralling inflation that's set to top 13% this year, prospective homebuyers are becoming increasingly worried about the economic outlook.
Simon McCulloch, chief commercial and growth officer at Smoove, said that although July's house price decrease was not yet indicative of a downward trend, he warned that another month-on-month fall, "may start to indicate a direction of travel", adding that September's figures would be "watched closely".
He added: "It also may start playing into the minds of sellers, who may start to try and expedite transactions, to stave off the risk of 'gazundering' – people reducing their offer to reflect house price valuation decreases."
David Hannah, group chairman of Cornerstone Tax, said the fall in house prices could be attributed "to external problems rather than an economic crash", and that it was more to do with supply and demand.
He said: "The problem we do have in the UK property market is the rate of demand and supply. If builders are building and they're over supplying, it will soften house prices and the appreciation in asset value. But if the number of people wanting to buy houses continue to exceed the supply, then those prices will start to rise again.
"While I do believe the impact of interest rates will gradually start to affect the housing market, we also have an open market in the UK, which means not only are domestic purchasers and investors looking to buy, but we also have inbound investors. This means that even if demand cools domestically as we have seen in the latest House Price Index, international buyers could contribute to keeping prices high."
By contrast, Paul Broadhead, head of mortgage and housing policy at the BSA, noted "some weakening in the number of new purchase transactions" even before the publication of Rightmove's report.
He said: "If the next couple of house price indices going into the autumn also show house prices coming off a little, then it may be more than the usual August effect. If demand rises again and supply remains sluggish after the holidays, prices will continue to be propped up.
"The big unknown is the extent to which spiralling living costs will delay discretionary home buying and selling and for how long. It is likely that we will see further rises in bank rate as the Bank of England seeks to control inflation. Current forecasts still have the peak rate below the long-run average of 5% – but still far higher than most buyers have been used to in recent years."
However, Richard Fearon, chief executive at the Leeds Building Society, said the UK housing market still showed signs of resilience, despite the worsening economic outlook.
"We are still seeing good levels of demand for mortgages, particularly within the affordable housing segment as first-time buyers continue to try to get a foothold on the housing ladder," he said. "At industry level, gross mortgage lending for the year to date is only slightly lower than during the same period in 2021 - a year in which new lending volumes reached levels not seen since 2007. The desire to own your own home remains as strong as ever and homeownership is still the dream of millions of people."
For his part, Nitesh Patel, Yorkshire Building Society's strategic economist, said annual price changes were a better measure of market trends.
"(It's) still a healthy 8.2%, albeit down from 9.3% in the previous month," Patel said. "With borrowing costs rising, housing demand is expected to slow in the coming months having been in overdrive for the past two years. That said, a buoyant jobs market will provide support to the market."