Plus: What are the average rent and home prices in London compared to the rest of the UK?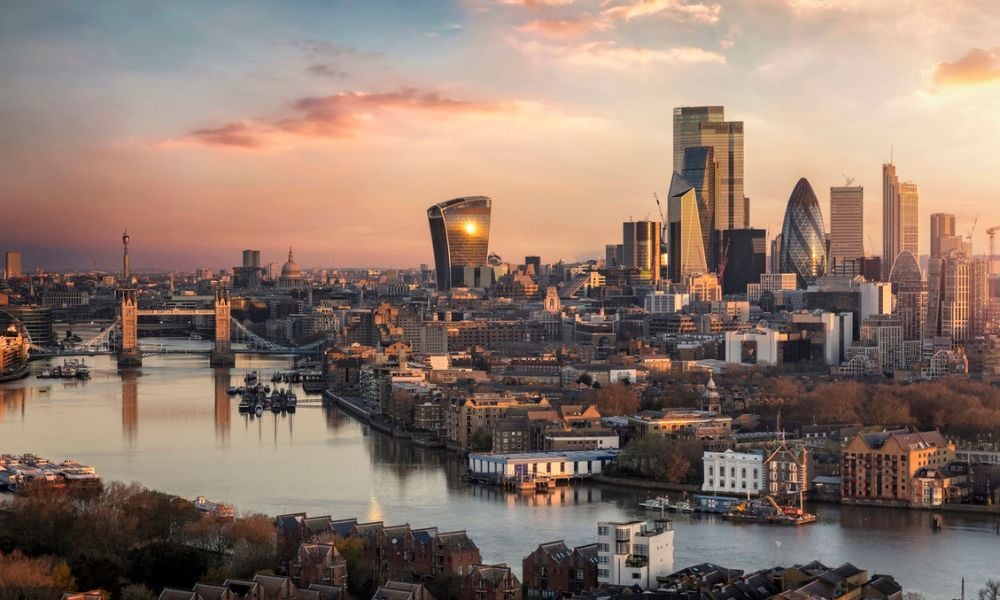 London is the most expensive place to live in the United Kingdom and among the top 20 most expensive places to live worldwide. That does not, however, mean the entire capital is out of reach. Here are 11 of the cheapest places to buy a home and rent in London.
What are the average rental and purchase prices in London?
The average rent in London is £1,580 per month, which is a whopping 85.2% more expensive than the rest of the UK. Elsewhere, you will pay around £853 for rent on average. The average house price in London, meanwhile, is £514,000—the most of any region in the UK. By contrast, the average cost of a property elsewhere in the UK is £270,708.
Most affordable places to live in London
Barking and Dagenham. Located nine miles from the city centre, this east London borough has the lowest average home price in the capital, at £308,583. That said, properties in this area still cost £46,000 more than the English average. Renters, meanwhile, pay on average 66% more than the national average, meaning you will lose £5,700 per year compared to the average renter elsewhere in England.
Bexley. The average rental price in Bexley, located on the southern side of the river, is £1,100 and among the most affordable in London. This neighbourhood also offers the second most affordable average home price (£344,254). The prices, as well as a relatively low crime rate and collection of over 100 parks and green spaces, make Bexley an area to keep your eye on.
Havering. This neighbourhood borders both Barking and Dagenham and Bexley, and offers relatively affordable average home prices at £371,260 and average rent at £1,150. The most eastern borough in London, Havering offers a vast countryside, which allows residents here to enjoy a plethora of activities for free. It is also near the historically-important village of Havering-atte-Bower, which dates to the Anglo-Saxon era, and the Romford Market—which is 770 years old. Havering also boasts the fourth-highest life satisfaction of boroughs in London.
Croydon. The average price of a home in Croydon is £385,488 and the average rent is £1,129. According to the ONS, Croydon's nearly 400,000 residents have the lowest levels of anxiety of any borough in London. Besides being relatively affordable area to rent and purchase a property, you can also buy a pint for £1.99 on average.
Sutton. Along with Bexley, Sutton, located in south London, offers the joint-cheapest average rent price at £1,100. Average home prices here are £385,190. Sutton has also been rated the second-best borough for Maths GCSE results and English; 67% of students achieve a mark of 5, or a strong pass, or higher. Aside being well-educated, Sutton is eco-friendly. The borough declared a state of emergency in 2019 and has made a pledge to become carbon neutral.
Greenwich. The average rent in Greenwich is £1,828 and the average home price is £420,364. It is also home to multiple tourist attractions such as Greenwich Park and the Royal Observatory. With transport connections that include the National Rail and DLR, Greenwich attracts families and young professionals alike.
Enfield. London's northernmost borough offers average home prices of £403,170 and average rents of £1,265. Residents here can live in Transport for London's Zone 5, thus ensuring inexpensive tube fares compared to most of the boroughs on this list. Being an hour transport from the city centre also means residents in Enfield have access to swaths of green space, including Hilly Fields Park and Forty Hall estate.
Hillingdon. London's second-largest borough offers an average property price of £419,162 and average rent of £1,250. Hillingdon is also home to Heathrow Airport and Ruislip Lido's sandy beaches, as well as the Grand Union Canal and Manor Farm, among other attractions. Establishments in Hillingdon also offer affordable prices, including an average cost of £2 for a pint of beer.
Redbridge. The average property price in Redbridge hovers around £480,000 and the average rent is £1,467. Located in east London, Redbridge is one of the best places to purchase a property in London due to the relatively low prices. It is an especially attractive option for first-time homebuyers. This borough is also home to Newbury Park and also offers a great transport system.
Lewisham. Lewisham is an attractive area for young professionals due to the excellent transport links like the DLR. While Lewisham's reputation for crime may not be the greatest, the cost of living here is relatively affordable. Average home prices hover around £453,000 and average rent is roughly £1,600. Plus, there is a lot to do, with a plethora of bars and pop-up eateries. It is increasingly becoming an area that is popular among young families choosing to settle.
Bromley. The largest borough in London, Bromley is also one of the more affordable areas to buy (average house price: £484,466) and rent (average rent: £1,859). These prices compare favourably to areas such as Kensington and Chelsea, for instance. While Bromley does not offer an underground station, it is well-connected by trains and express services and offers a network of buses that run through the area.