Your options widen considerably if you don't mind living with roommates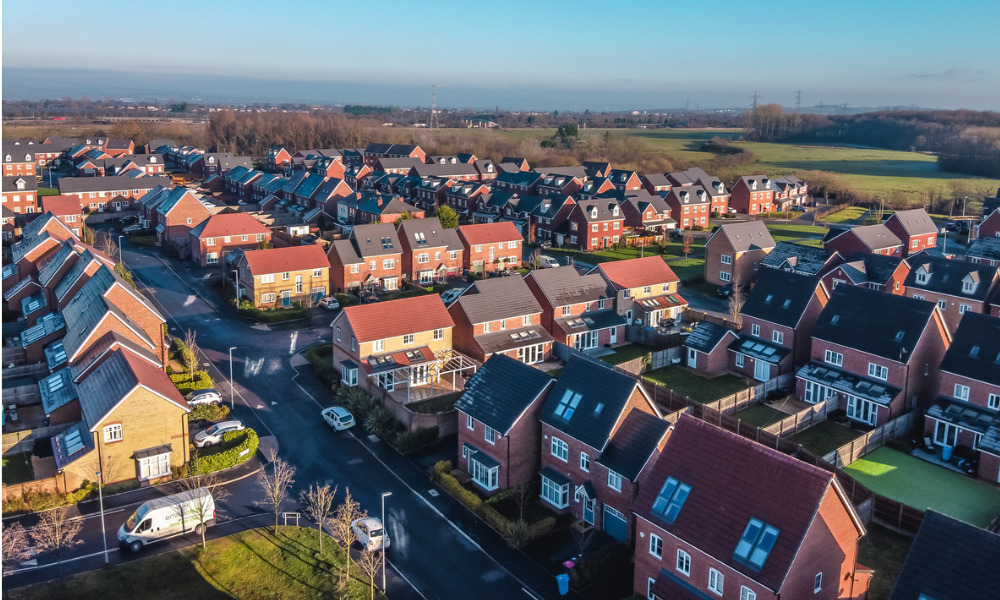 Rent prices in London are already astronomical, especially compared to the rest of the United Kingdom, and show no signs of lessening. But don't despair just yet—there are options, especially if you don't mind living with roommates to help offset the cost of rent. In some cases, living alone is doable, even for the (semi) frugal. Here are the 10 cheapest places to rent in London.
What's a reasonable rent in London?
The median rent for London in 2022 is roughly £1,804 per month, which is almost double the median rent found throughout the United Kingdom (£1,091 per month). Compared to rent in London in 2021, rents this year have risen by about 14.2%--and are expected to continue rising. By comparison, rents throughout the UK have risen by 9.5%. The most affordable rent in London can be found in Bexley, where you can expect to pay, on average, roughly £1,100 per month.
10 cheapest places to rent in London
Bexley. As mentioned, Bexley is currently the most affordable place to rent a flat in London. While the overall average for rents in this borough is about £1,100 per month (which accounts for one- and two-bedroom flats), rents for one-bedroom apartments average £823 per month. Ideal for anyone looking to relocate, Bexley is a 47-minute car ride to the city and a 30-minute train journey from Bexley Railway Station.
Havering. Four-bedroom flats are currently going for about £1,875 per month in Havering, and one-bedroom, two-bedroom and three-bedroom flats are going for £863, £1,152, and £1,308 respectively. Famous for its food scene, Havering is a 70-minute drive to London's city centre and is well-connected via train. It also has a lot to offer families and nature lovers, with good schools and a plethora of green spaces on offer.
Croydon. If you do not mind having roommates to help split the cost of rent, Croydon might be a good option. With four-bedroom rents costing £2,068 per month on average, that means you could pay just £517 per month. For this reason, it is one of the cheaper options in South London. One-bedroom flats go for £917 per month on average, two-bedrooms go for £1,315, and three-bedrooms are £1,538. Croydon is also ideal for commuters, with just a 20-minute train to London.
Barking and Dagenham. The average asking price for a four-bedroom home in Barking and Dagenham is about £1,800 per month, which means you could pay as little as £450 a month. From a one-bedroom flat to a three-bedroom flat, prices here range from £999 per month to £1,467 per month. The majority of people in this affordable borough do choose to rent, everything from more traditional terraced homes to modern apartments.
Sutton. Sutton has a lot to offer. Schools here are rated highly. There is a bustling main street here as well as convenient transport connections, with a car ride to London Victoria taking just 30 minutes. Four-bedroom apartments in Sutton will cost you £527 per month, or £2,107 per month for the entire house. On average, two-bedroom flats cost £1,260 per month. This London neighbourhood is ranked as a top spot for first-time homebuyers who want a safe and inexpensive place to live.
Bromley. The average cost of a four-bedroom apartment in Bromley is £522 per person per month. Three-bedroom flats are £1,543, two-bedroom flats are £1,294, and one-bedroom flats are £917. These prices make Bromley one of the most popular places in London among younger renters.
Redbridge. Redbridge rivals Bexley for the most affordable region to rent in London. Four-bedroom homes come to £2,014 on average per month and three-bedroom houses cost £1,630. One-bedroom flats, meanwhile, go for £952. Less than one hour by car to London, Redbridge offers top-notch schools and plenty of green space. If you are a family looking to rent, Redbridge is a good bet.
Hillingdon. In Hillingdon, a home with four bedrooms will cost you £2,018 per month on average, or about £505 per person. Hillingdon is home to Heathrow Airport and is also the second-most populated borough in London, offering everything from modern homes to Edwardian houses.
Waltham Forest. Waltham Forest has great access to the Underground as well as bus routes, helping it remain connected to London City Centre. Four-bedroom houses in Waltham Forest cost £2,215 per month, or about £554 per person, on average.
Lewisham. Compared to other boroughs on this list, Lewisham is slightly pricier. A four-bedroom home will cost you £2,410 per month, or about £603 per person. Lewisham is under an hour from London by car and offers a variety of rental options, from suburban houses to high-rise apartments.