Shared Ownership week takes place between October 5 and October 12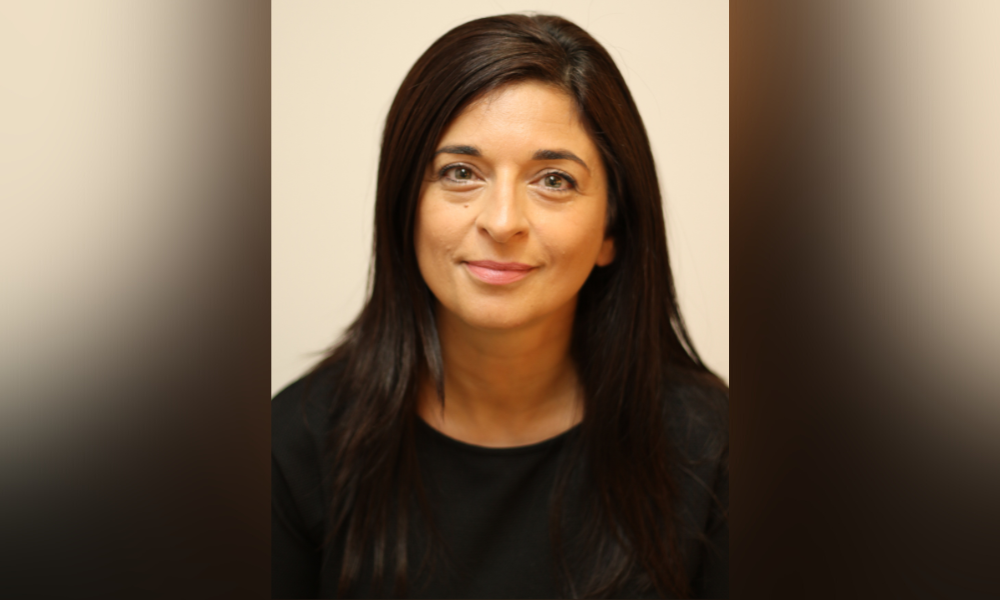 With Shared Ownership week set to take place between October 5 and October 12, having been rescheduled due to the queen's funeral, Martese Carton (pictured), director of mortgage distribution at Leeds Building Society has taken a closer look at the affordable homeownership scheme.
What is shared ownership?
Carton explained that shared ownership exists to help prospective homebuyers over the hurdle of getting together what would be a much larger deposit to buy on the open market.
"The option to increase your share of the property in the future is also generally available, which has made the scheme very popular with borrowers who initially might only have smaller deposits," she said.
The scheme is available to households earning less than £80,000, £90,000 in London and £60,000 in Wales, and most shared ownership homes are offered and managed through housing associations.
Carton outlined that if buying as a couple, the combined income cannot be greater than the existing limits outlined above.
How big a deposit do I need?
Typically, an individual will be required to find a deposit equivalent to at least 5% of the share of the property being purchased.
"You will then need to get a mortgage for the remainder of your share. You will also pay a rent to the housing association for the remaining part of the house," said Carton.
So how do I find a shared ownership property?
Shared ownership properties are widely available. Currently, there are about 200,000 shared ownership households.
Carton explained that while the supply of shared ownership properties has increased in recent times with around 76,500 new shared ownership properties being delivered between 2016 and 2021, she noted that there is insufficient supply to meet increased demand.
Once I find a shared ownership property do I need a mortgage?
"Yes. It is always sensible to approach a potential lender as soon as you can so that they can confirm the amount you can borrow," said Carton.
The mortgage an individual will need is equivalent to the value of the share of the property they are buying, minus the amount of the deposit.
Carton explained that someone buying a 25% share of a £200,000 property with a £2,500 deposit would need to find a mortgage of £47,500.
Will I also pay a rent to the housing association?
"Typically, yes. The outstanding share of the property not bought by you will typically be owned by a housing association or a local authority," Carton said.
In the example above, an individual would pay rent on £150,000 and would also be required to pay a service charge for the property.
Carton added that if further shares of the property were purchased, the amount of rent paid to the housing association would be reduced.
Can I increase the share that I own?
Carton outlined that this is indeed possible, and explained that purchasing additional shares of a home would require the buyer to speak with their housing association.
The process of increasing one's own share is called 'staircasing', and Carton noted that it may be possible to increase the share of the home by as little as 1% each year.
"If you are buying a bigger share than 1%, you will be charged a valuation fee which will allow the housing association to obtain an up-to-date value of the property," she said.
Are shared ownership properties always leasehold?
Properties in England are generally either freehold or leasehold, but shared ownership properties are always leasehold, Carton detailed.
Leasehold properties are subject to fees such as service charges and ground rent, so Carton said it is worth checking with the housing association what these charges are.
She added that it is also worth highlighting that if a borrower 'staircases' a house to 100%, they usually end up acquiring the freehold.
Will the housing association pay for any repairs to the property?
As the owner of the property, Carton said it would not be the responsibility of the housing association to pay for repairs and maintenance.
"However, if you have bought a new shared ownership since April 2021, you should be able to claim some repair costs worth up to £500 per year, for the first 10 years," she added.
Do I have to pay stamp duty?
Carton explained that while a buyer will be required to pay stamp duty, they do have a choice in how they pay the tax.
According to Carton, an individual can choose to pay stamp duty on the market value of the entire property or just pay stamp duty on the specific share they are buying.
However, she noted that if the latter option is chosen, the individual could face the possibility of paying more stamp duty if they staircase upwards in future.
Can I sell my shared ownership property?
"You will need to give formal notice to your housing association of your intention to sell as they typically have first refusal to buy your share back at the prevailing market value or offer the property to another prospective shared ownership buyer," Carton said.
If the housing association does not want to purchase the property or is unable to find a buyer within eight weeks, then Carton explained that the seller is able to list their share on the open market or advertise it via an estate agent.
"You will face certain costs when selling your home, so it is best to speak to your housing association, so they can confirm details," she added.
Conclusion
Carton explained that for more than 40 years the shared ownership scheme has been quietly and effectively offering generations a way on to and up the housing ladder.
Created during an era of rapid house price growth and economic uncertainty, Carton said it has paved the way for schemes such as Help to Buy and, more recently, the First Homes scheme.
Read more: What are the solutions to solve the UK housing shortage?
"It is important to us that advisers are familiar with shared ownership and the potential benefits it can offer home buyers, particularly those clients where other types of property purchase seem to be out of reach," she said.
Carton outlined that saving enough for a deposit is a difficulty confronting buyers in all parts of the UK.
As such, she believes shrinking the size of this deposit hurdle is where shared ownership can bring the first rung of the housing ladder back within reach.
Read more: What will fill the void left by the Help to Buy scheme?
As with anything regarded as outside the norm, Carton said consumers will seek out and benefit from expert advice and insight to unpick the detail, work through the costs, and guide them through the process.
"In turn, advisers can support more of their clients to make use of what has become known as the UK's fourth mainstream tenure, after private ownership, private rental and social rental," she concluded.
Shared ownership – facts and stats:
Key statistics:
Shared ownership is a tenure of choice for many first-time buyers (FTBs)

80% of registered shared ownership sales in 2020/21 were to FTBs.

Shared ownership can facilitate homeownership at an earlier age:

The average age of a person purchasing their first property with a shared ownership mortgage is 30.6 years versus 32.4 years for FTBs in general.

Shared ownership provides a better chance for single person households to get on to the housing ladder:

In 2020-21 just over half (52%) of shared ownership purchases were made by one adult households, versus 32% for FTB households in general.

Deposit requirements for shared ownership properties are typically lower, meaning that shared ownership can also facilitate homeownership by shortening the period of time someone needs to save up for their deposit.

The average deposit required for a shared ownership mortgage in 2020-21 was 2.5 times less than for an average FTB, £17,700 versus £44,294 for an average FTB buying a non-shared ownership property.
April 1, 2020, to March 31, 2021
72% of shared ownership purchases were made by people under the age of 40 and 39% were under the age of 30.
52% of shared ownership purchases were made by one adult households, 29% made by households of two adults, while 13% were made by households with children.
The average market price of a shared ownership property was £275,100, up by 3% compared to 2019-20.
The average deposit was £17,700, an increase of £500 compared to 2019-20 but was the second lowest value since 2013-14.
Construction numbers for shared ownership properties are still low:
Across England there were 194,060 new build properties built in 2020-21, of which only 18,116 were classed as 'affordable homeownership' properties.
Of these, 16,984 were new shared ownership properties, which means that shared ownership properties accounted for 94% of the total of affordable homes. This was down 7% on the previous year.
The government committed in 2015 to deliver an additional 135,000 shared ownership homes by 2021, but only around 76,500 were actually delivered.