There are not enough homes currently being built to satisfy demand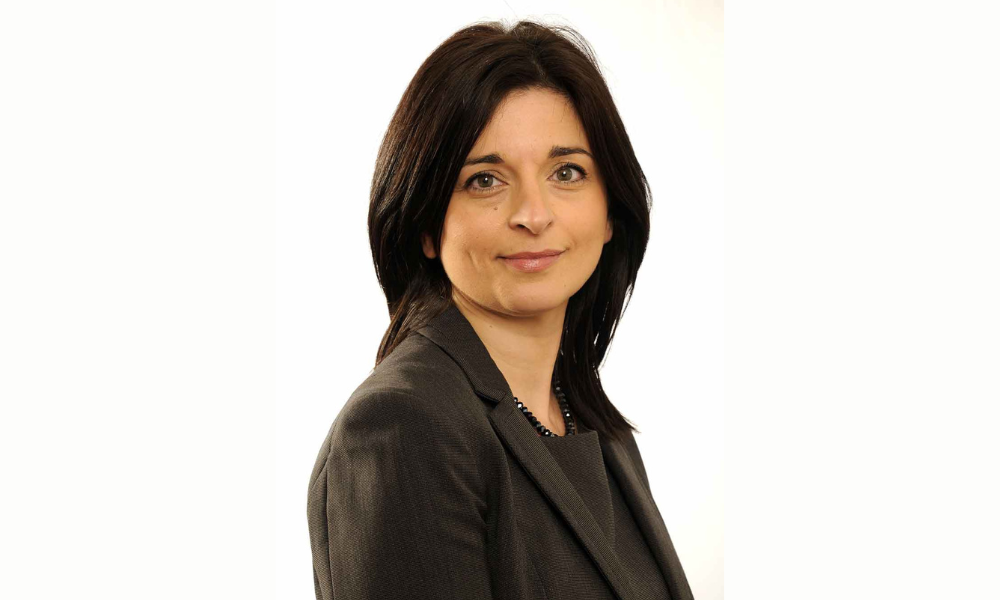 There is little doubt that addressing housing supply is a vital factor in overcoming the difficulties faced by the hundreds of thousands of people looking to buy the home they want.
The average age of a first-time buyer has now risen to over 30 in every region of the country and more people are living with their parents for longer, unable to afford getting on the housing ladder or even afford rising rental costs.
Put simply, there are not enough homes currently being built to satisfy demand. So, let us look at the reasons, and possible solutions, to the UK's housing shortage.
What's the problem?
"The UK is in the middle of a perfect storm. We have some of the worst quality homes in Europe with only around 42% of assessed homes in England currently reaching an Energy Performance Certificate (EPC) rating of 'C' or above," said Martese Carton (pictured), director of mortgage distribution at Leeds Building Society.
She explained that the construction industry is still suffering from the after-effects of labour supply and material shortage issues following COVID.
"We continue to see capacity issues in the planning system and the government has recently announced the ending of the Help-to-Buy scheme which is estimated to cause new housing starts to drop back to their lowest level since 2012," Carton added.
She added that it should have come as no surprise to anyone, therefore, when it was reported last month that the government last year had missed its 300,000 new build homes target by 40%, with only 181,810 homes being built.
Given that lack of housing supply is one of the primary drivers behind house price inflation and deteriorating house price affordability, Carton said there is a need for ongoing government support to facilitate homeownership and house building across the UK.
She believes a national house building project has real benefits and can have a positive impact on economic growth - the current housing targets are expected to create £14.2 billion of economic activity and around 260,000 additional jobs.
Read more: Housing crisis needs long term solution
Time for action
Carton highlighted that new houses are needed right across the country, and while she
recognises the barriers to building more homes, she believes there needs to be real and swift action to address what is preventing construction.
Providing certainty in the planning system is perhaps the biggest current obstacle to building more homes Carton said, while she noted that tackling the skills shortages both in construction and in planning should also be a high priority for the government.
"Going further and faster to ensure all new homes are built net-zero ready and to support the growth of SMEs and modern methods of construction, potentially through tax incentives for the least carbon intensive production models is also something that should be looked at," she added.
Additionally, Carton said the industry also needs to recognise that the end of Help to Buy is approaching, a scheme which increased housebuilding and unlocked the door for many first-time buyers. She explained that the government must have a plan for the challenges to come and make sure there is no vacuum following its withdrawal.
Read more: How confident are buyers and sellers amid housing market headwinds?
Since the introduction of Help to Buy, the average house price has grown 63%, yet the average wage has risen just 16%. For many renters, Carton said the affordability hurdle simply remains too high.
"At Leeds Building Society, we believe shared ownership, which dramatically lowers the deposit hurdle for buyers, will provide the best route into homeownership for the next generation," she added.
According to Carton, this will give buyers a share of equity growth and offer a pathway into full ownership over time, which she believes addresses many of the challenges faced by renters.
Carton also believes the government should progress its actions around supporting green finance initiatives more quickly.
"This should include prioritising the implementation of proposals to reform EPC ratings to make the data more robust and reliable, as well as finalising regulations on minimum EPC rating requirements to allow for forward planning by builders and homeowners," she said.
In addition, she outlined that the development of a nationwide home energy usage database, which will be a better indicator of contributions to emissions than energy efficiency, could also be beneficial.
"Finally, ensuring that builders build the right sized homes for an ageing population is vital. There are over three million people in the UK now aged 65 or over who currently want to downsize but cannot," Carton added.
She went on the conclude that the lack of suitably sized, energy efficient homes, is creating a bottleneck in the housing market and is something that can, and should, be resolved.