Sales director on firm's buoyant results: "Proof's in the pudding"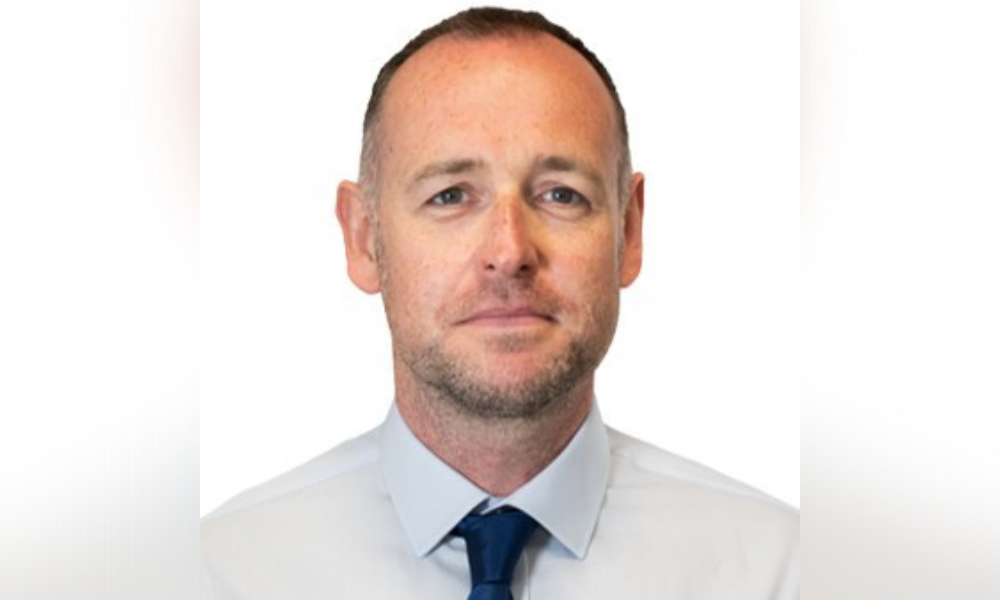 Neither high inflation nor soaring interest rates appear to hold many fears for Daniel Jackson (pictured).
"In terms of mortgage rates, I'm not concerned at all. I'm from a time when I first started in the industry where rates were 7% or 8%," he told Mortgage Introducer.
With inflation expected to top 11% in the autumn and mortgage rates to climb to 3% in the not too-distant-future, many would think it foolhardy to ignore such gloomy forecasts, unless property investment happens to be their field of expertise.
"Inflation is good for investors, they want to get a better return on their money than when it's sat in the bank and actually losing them value," added Jackson, sales director at Sequre Property Investment.
"There might be some people that will be spooked by that because they're used to the extremely low rates we've had, but people need to take a long-term view. Bank borrowing, whether you bank through your own personal name or through limited companies, is still very, very cheap in the grand scheme of things."
Read more: Bank of England rate increase – experts react
Business has no doubt been booming at Sequre. Specialising in high-income producing, turnkey, discounted property investments across the country, the Manchester-based firm announced earlier this month that it had delivered £10.4 million cash returns for more than 1,400 investors in the last 12 months.
Sequre targets bulk deals in high-yield areas outside London, including Manchester, Liverpool, Leeds, Birmingham and Newcastle, selling single units, apartment blocks and modern housing developments - all geared towards buy-to-let investors. During the past year, it sold more than £120 million worth of these properties, with an average yield of 8.71%.
Sequre's investors come from all across the globe, from the Emirates to Singapore and China – "a big player in the UK…it's a vital market", Jackson stressed, adding that he expected investor numbers to continue rising because buyer demand was still strong.
The signs are good, so far. The company saw an increase in the total value of property sold year on year, up by 24.83% during Q1 - another reason why property still trumps other forms of investment, he said.
"If we're going to sell a whole block, and sell it quickly, we're able to get a discount from the developer that then makes the yields a lot more attractive. For investors at the moment, people get a far better return chasing those strong yields of (up to) 12%, even though interest rates are on the rise… and it's certainly a lot better than the stock market at the minute, which is very, very volatile."
Asked if Sequre expected the trend to continue, he said: "We're certainly seeing the increase continuing, but whether it will continue at the same pace, I'm not so sure - things don't last forever. There is still a distinct lack of property in the market and buyer demand is very, very high, but with cost-of-living increases - obviously inflation - you may see some people start to back off a little bit."
Read more: Sequre: Rental demand bouncing back
If that sounded like a niggling concern, it was fleeting. Jackson was quick to stress the importance of playing 'the long game' whenever periods of economic uncertainty loomed over the horizon.
"Anyone looking at the short-term model is playing a very risky game with any investment, whether it's bricks and mortar, or stocks and shares. If you're looking for a quick return, the risk element increases tenfold.
"I look back to the recession period of 2007-2008, and people that bought property just before the recession that then saw prices drop and panic, those that wanted to make a quick buck lost money.
"If those investors had stayed savvy and stayed patient and waited for the market to pass through and recover – and still be sat with those properties today from 15-16 years on - they would be making some very, very healthy return. The proof's in the pudding. Whenever the market has dipped, it always recovers at some point in the future, so taking the long-term view is absolutely vital."