Head of property finance offers her best advice for those who want to pursue a career in the mortgage industry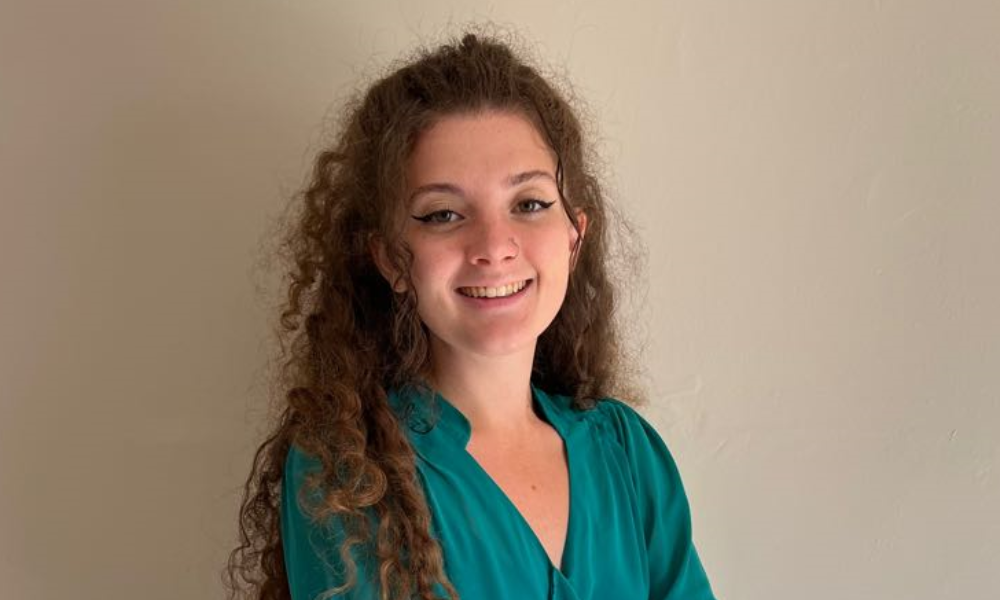 Imogen Sporle (pictured) kept an interest in properties and personal finances, thinking one day she could be an estate agent or an accountant. She eventually became a mortgage broker, but how she entered the industry is not something she really expected. After all, she had no clue at first how the mortgage process works.
"I realised, when purchasing my own home, I had no idea how to even begin a mortgage process or who to even ask. And even after a lot of research on the internet, I was no wiser," Sporle said.
But when an opportunity to work as a mortgage broker came up, she thought she could belong to the industry, as she felt she could connect with clients who don't know what to do and need advice.
Sporle began working with a local mortgage broker providing tailored advice for high-net-worth clients when purchasing their residential properties. She then moved on to working in the buy-to-let and commercial mortgage space, learning invaluable information regarding different lenders' criteria and what boxes they want ticking. There, she was able to offer clients the full service taking into account their entire portfolios, including any residential properties, in order to provide a tailored solution for their needs.
Following that, she was hired by a large mortgage network to work as part of the specialist in-house team providing clients with advice and offering exemplary mortgage experience to other brokers in the network. It was there that she was first introduced to Alastair Hoyne, founder of then recently established private brokerage Finanze.
Read more: Bespoke commercial broker Finanze launches.
"Alastair, while getting his mortgage permissions for regulated advice, would refer his clients to be looked after by myself," Sporle related. "After being so impressed with the service I was providing to the clients, Alastair asked me to join Finanze as their regulated term mortgage broker.
"I was helping the rest of the team with training, support, and in many cases, guidance on their own clients. I have gone from strength to strength at Finanze due to my unwavering dedication, passion, and commitment to help Finanze grow as a firm."
All these led to Imogen – Imy to colleagues – being promoted to the role of head of property finance, looking after all teams and brokers within the company. She will officially begin her new role in December.
"At the moment, we are facing some challenging times in the mortgage industry, if not the biggest in many years," Sporle said. "This is because rates are changing so quickly from day to day, including base rates.
"There is also a lot of compliance aspects to the job which can be a challenge at times. For example, making sure customers are who they say they are, collecting all the documents you need and checking none are fraudulent, making sure you tell the lenders all relevant information and ensuring that this all fits with the lenders' criteria to allow applications to go through smoothly."
Read more: Mortgage brokers play a vital role.
Sporle acknowledged that there are many things she has learnt along the way that she was not aware of before and thinks the average person may not be aware of either. She cited as an example how missed payments can affect a client's chance of getting a mortgage, even if these were dated years before that individual was even trying to secure a mortgage.
"There's a lot to know on property types too, for example, if someone has a lease on a flat that has less than 60 years, how this can be a problem with certain lenders remortgaging," she added. "Just specific lender criteria has taught me a lot around what they can allow, and what they don't allow which I think can only be picked up by working in the job.
"My best advice for anyone that may want to pursue a career in the property finance sector, would be to do your mortgage advisor exams, CeMap. This just gives you so much knowledge on everything even if you don't plan to do regulated mortgages.
"Getting a job as an admin assistant for a mortgage company can be incredibly useful, as you learn a lot of information there without having the full responsibilities of being a broker and providing that advice. You can pick up a lot with this, even if it's just the jargon, and getting to grips with the mortgage process from finding a property through to getting the keys.
"Then, you can go into being a broker when you're ready and feel more knowledgeable."