He decided to be a self-employed adviser after struggling for work during the financial crisis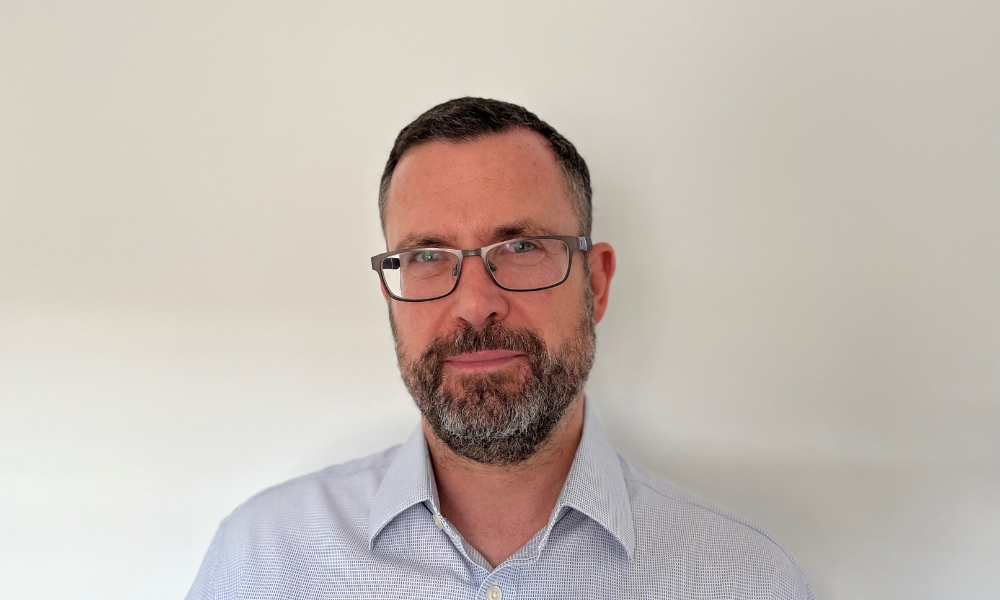 Scott-Taylor Barr experienced being made redundant from his job several times in the past. Today, he is the principal advisor in Barnsdale Financial Management, a boutique mortgage and insurance advisory practice, set up and run by him and his wife.
In this Mortgage Introducer feature, Taylor-Barr recounts his journey from joining the mortgage industry to becoming a self-employed adviser.
Getting into the industry
One of Taylor-Barr's first jobs that was related to the industry was as an in-house insurance broker, dealing with buildings and contents insurance for a national firm of mortgage brokers.
"Sadly, I was made redundant from that position in 2000, following the merger of my department with another, so I found myself leading a team of call centre operators at car insurance brokerage People's Choice for a short while, before being headhunted into a role to set up a financial services desk at a local recruitment consultancy," he recalled.
However, another redundancy when the consultancy restructured saw him unemployed for a short time.
"In fact, me arriving home early with the news I was now unemployed sent my nine-month pregnant wife into labour, so I was now unemployed with a newborn too!" he quipped.
Taylor-Barr then landed a new role as a business development manager with Norwich and Peterborough Building Society. He stayed with the mutual for eight years, moving up to the position of national account manager and helping with various parts of the business including product design, marketing, commercial lending, and with the launch of the intermediary-only brand Astra Mortgages.
"In 2009, the financial crisis once again saw me being made redundant, but this time in a terrible environment for any job search," he said. "I sent over 100 letters and job applications, and only secured two interviews, both of which ended up leading nowhere for one reason or another."
Taylor-Barr had said that if he had not secured a new employed role by the end of his three-month notice period, he would have to become a self-employed adviser. That was exactly what happened.
"Fortunately for me though, I didn't have to take that leap alone as one of the brokers I used to support at Norwich and Peterborough, Carl Summers Financial Services, offered me a self-employed adviser role within the practice," he related.
"Now 14 years later, I have just left to set up my own practice, Barnsdale Financial Management, which officially launched on June 2. It's an exciting, if a little daunting, challenge but one that I'm thoroughly enjoying so far!"
Motivations to continue as a broker
Taylor-Barr said there are two things that motivate him in his job. One is delivering the best mortgage and insurance advice he can to clients to help them achieve the best mortgage outcomes for their needs, and to make sure they understand the risks to them and their families and, where appropriate, help them to cover those risks.
"I think we're achieving this with some really lovely client reviews, lots of repeat customers, and referrals from clients to their friends and family," he stated. "I'm not resting on my laurels, however, and we can always do more and always do better.
"Our network, The Openwork Partnership, are helping us to challenge our systems, strategy, and thinking as part of both the Consumer Duty changes that are happening, and the excellent training programme they have put in place to help me transition from adviser to practice principal."
His second motivation is to help the profession get better.
"That's why you will find me on the AMI board, the Protection Specialist Group, and working within various diversity and inclusion initiatives, to help improve the industry as a whole and show the world what a great place it is to work in," he added.
Looking to the future
"I obviously want to see Barnsdale grow and thrive, currently it's just the two of us – me and my wife, Jeanette," Taylor-Barr replied when asked what his future goals are. "How that will look, we're not too sure yet, but it's exciting to think about.
"It'll certainly be interesting to look back in five- or 10-years' time and see where we are and how it all started. Will we have staff, more advisers, a physical office somewhere? Who knows? One thing is for sure: we will still be delivering top tier advice and service to our clients."
In terms of the industry and the work that he is doing, Taylor-Barr said he would love to get to a point where "mortgage broker" is a job that children aspire to have.
"Many of us when asked how we got into financial services – myself included – will say they 'fell into it', yet we stay because we love it," he pointed out. "So, it'd be great to show that to future generations and help them to see a clear pathway to entering financial services, rather than ending up here by luck or happenstance.
"AMI and IMLA's Working in Mortgages is a great start to that and I'm really proud to have been part of that and to be a mentor on their free, industry wide mentoring platform.
Are you a mortgage broker who also has a story to tell? Leave a comment in the discussion box at the bottom of the page, and you might get your story featured here too.