Mortgage broker encourages colleagues in the industry to "help make the mortgage world a better place"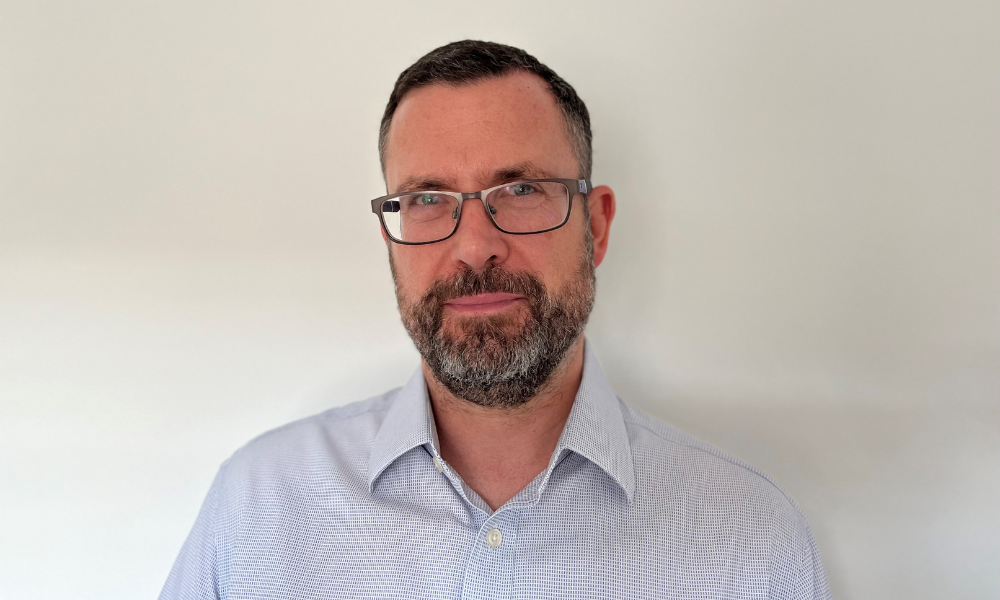 Scott Taylor-Barr (pictured), financial adviser at Carl Summers Financial Services, has always been a great believer in helping to make the profession he is passionate about as great as he can. For him, that means being the best mortgage broker he can be to deliver the best advice to his clients, but also helping others to do the same.
That started with him joining the board of trade body the Association of Mortgage Intermediaries (AMI), as one of the three practitioners that sit on it, with other members representing other parts of the market: networks, corporates, and national firms, among others.
"My first meeting was like walking into a copy of Mortgage Introducer, I was nervous to say the least," Taylor-Barr related. "However, since then, I've been able to help AMI by representing frontline client facing advisers by shaping our responses to the regulator and others.
"It's certainly been a far reaching and varied role – last week, I was part of a Zoom call with His Majesty's Treasury talking about the struggles first-time buyers are experiencing."
Undeniably a mortgage geek, Taylor-Barr has been placed every year from 2019 to 2022 in the VouchedFor Top Rated Advisers lists. He is also a member of the London Institute of Banking and Finance, holding their diploma in mortgage advice and practice, as well as being signed up to their CeMAP advanced professional program. He has over 25 years of experience in the financial services sector, within both lenders and brokerage firms.
Aside from being a board member at AMI, Taylor-Barr is also a part of the association's protection steering group, which helps to guide the AMI board with the issues and challenges that are preventing mortgage brokers from protecting more clients.
"We all know that there is a far higher proportion of debt than cover," he said. "I'm really keen to see if we can help to push this agenda and give more brokers the tools and environment where arranging great insurance portfolios for our clients is simpler and more effective, ideally getting to the point where clients want to talk about protecting their mortgage, rather than trying to find reasons why they don't need to."
The most recent addition to the financial expert's workload is being part of AMI's diversity, inclusion, and equity work.
Read more: AMI: Many feel industry lacks commitment to diversity and inclusion.
"Our profession is, sadly, dominated by white middle-aged men, and we really need to work hard to change that," Taylor-Barr noted. "We're currently grafting away to generate resources for the whole industry to access what can help lenders, brokers, and all other market participants to up their game in terms of making the whole mortgage world a more diverse and accessible place. It's exciting and I'm really hoping it has a long-term lasting impact."
His desire to help improve the profession doesn't all revolve around AMI though. He is also a part of The Openwork Partnership, which recently asked him to help a group of advisers from Owl Financial who are all protection only, but are transitioning to mortgage broking.
"It's been a really interesting and fulfilling piece of work," he said. "I hold two one-hour Teams calls a week where the new advisers can drop in and ask any questions they have. The sessions have covered a huge range of topics from sourcing systems, criteria, to affordability models they have been testing."
Taylor-Barr added that helping the next generation of mortgage brokers become the best they can has been "really rewarding" for him – a reason why he is encouraging colleagues in the mortgage industry to do their part too.
"Now, I'm not suggesting we all have to do quite that much, I'll be the first to admit I probably do a little bit too much, but I would ask you to think to yourself, 'what can I do to help make the mortgage world a better place?' How are you helping to leave the room tidier than we found it?"