Broker looks back on his pathway into the mortgage industry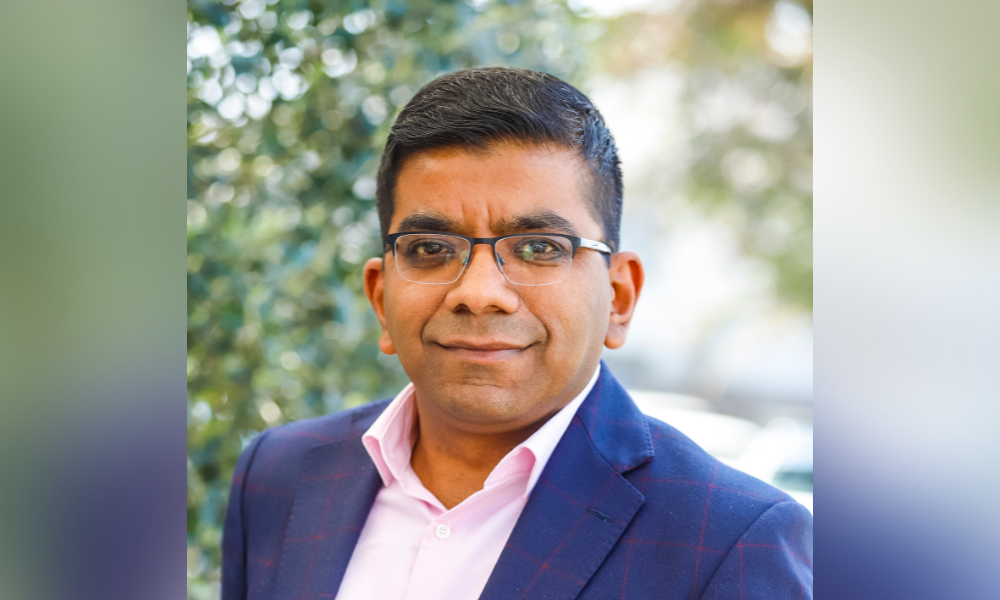 Every mortgage broker has their own unique experiences to get to where they are today. For Anil Mistry (pictured), director of RNR Mortgage Solutions, his journey into the mortgage industry was not a straightforward one.
Getting into the industry
Mistry said that in his 20s, he found himself working in a call centre, but soon realised that the pay was insufficient to meet his goals.
"It was in 2008 that I took the initiative to pursue the CeMap qualification independently," he said. "However, this coincided with the credit crunch, making it incredibly challenging to secure a role as a mortgage adviser at the time.
"Determined to forge a career in the financial sector, I decided to broaden my expertise by pursuing the CeFA qualification, which focused on financial advising. In 2009, I successfully completed the CeFA certification and secured a position as a financial adviser at a well-known bank in 2010."
Mistry, however, noticed that as he gained first-hand experience in the role, it became evident that it was not aligned with his true passion.
"Fortunately, the same bank had several vacancies for mortgage advisers, and recognising my interest and aptitude for the mortgage industry, I applied for a lateral move," he said. "In 2011, I successfully transitioned into my first mortgage adviser role, marking the beginning of my journey in this field. Since then, I have remained actively engaged in the industry, continuously expanding my knowledge and expertise."
Motivation to continue as a broker
Since his entry into the mortgage industry 12 years ago, Mistry has witnessed significant transformations within the field. As both an individual and a business owner, he said he has embraced these changes and adapted accordingly. However, what truly fuels his motivation as a broker extends beyond mere professional considerations.
"As a self-employed individual and business owner myself, I am driven by a profound passion for assisting fellow self-employed individuals and business owners in navigating the complexities of purchasing residential and investment properties, as well as refinancing existing ones," he told Mortgage Introducer.
"My ultimate goal is to alleviate their stress, hassle, and anxiety throughout the process. To achieve this, I have meticulously crafted a unique process that serves as the foundation of our firm."
Mistry said this genuine commitment to clients' well-being and success is something he personally holds dear.
"It fuels my enthusiasm and dedication towards my work, and it permeates through our firm's values," he added. "In fact, much of our social media content is centred around this core principle, as we strive to connect with and educate our audience while promoting the benefits of our client-focused approach."
Looking to the future
In terms of both his personal career and the future of the business, Mistry said that the primary objective is to establish and foster enduring relationships with clients, transcending mere transactional interactions.
"By prioritising long-term partnerships, we aim to extend our assistance, not only to our clients, but also to their friends and family, thereby creating a ripple effect of positive impact," he explained. "As the driving force behind our firm, I am deeply committed to the growth and expansion of our business."
Currently operating as a sole practitioner, Mistry's immediate plan entails the addition of administrative personnel, who will contribute to the smooth functioning of their operations. He also envisions subsequently hiring a dedicated protection-only adviser into the team, as they strive to provide comprehensive mortgage and protection guidance to their clients.
"Looking further ahead, my long-term vision entails assembling a team of four to five proficient mortgage brokers," he said. "By nurturing a collaborative and knowledgeable workforce, we aim to enhance our capacity to serve a broader clientele while maintaining the high standards of service and expertise that define our business.
"Ultimately, our goal is to position our firm as a trusted and esteemed presence within the mortgage industry, recognised for our unwavering commitment to client satisfaction and our ability to adapt to evolving market dynamics."
Through steady growth, strategic and organic team expansion, and continued dedication to their clients, Mistry is hopeful that they will achieve this vision.
Are you a mortgage broker who also has a story to tell? Leave a comment in the discussion box at the bottom of the page, and you might get your story featured here too.