Self-employed Brits are selling themselves short…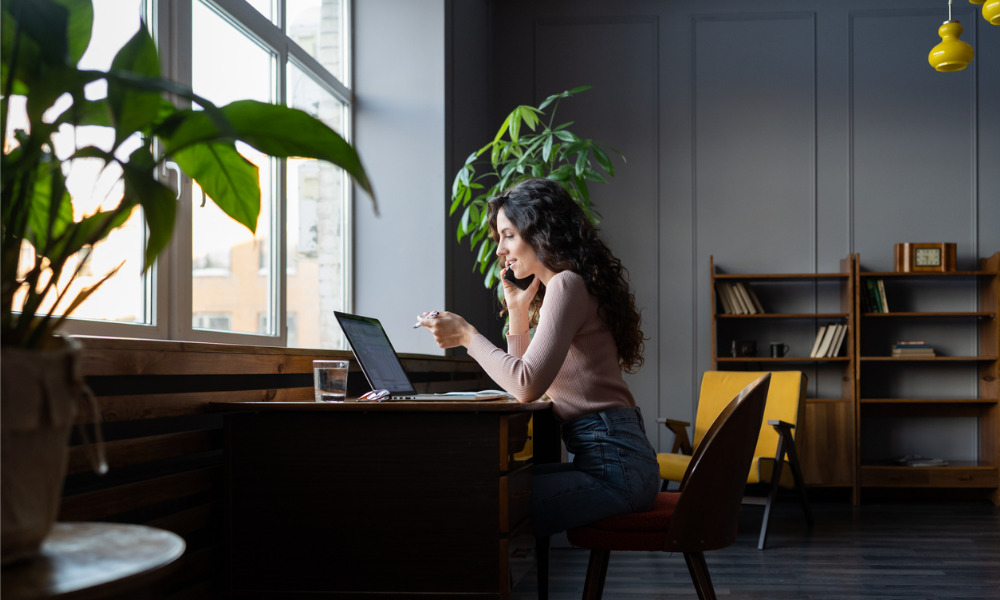 The following article is supplied by Together, the specialist lender.
Self-employed Brits are selling themselves short when it comes to realising their property aspirations, according to the latest research by Together.
The UK study* revealed more than half of self-employed people believe their chances of buying or renovating a property (either for themselves or investment purposes) could be out of reach this year simply because they expect to get turned down for a mortgage.
"Around 15% of workers in the UK are self-employed these days, and increasingly more people are choosing to supplement their nine-to-five with additional sources of income – such as rental properties and side businesses," said Michelle Walsh, specialist account manager at Together.
Read more: Facts and figures
"It's clear that one steady job for life isn't necessarily what Brits aspire to have anymore; a third of our survey respondents said they've always held ambitions to be self-employed, and almost two thirds revealed they made the decision to achieve greater flexibility and a better work-life balance.
"While 80% agreed moving into self-employment has had a positive impact on their mental health and wellbeing, many admitted it's had a negative impact on their ability to access finance – or so they think.
"The majority of survey respondents who believed their mortgage application could be refused said it's because they are self-employed (55%) or because they have an irregular income (35%). And yet, 84% would need to borrow money to make their property ambitions happen, which on the surface appears to be a stumbling block.
"Our population of self-starters often do find it more challenging than employees to secure a mortgage; they have no employer to vouch for them, and proving their earnings and affordability to some mainstream lenders can be tricky – particularly if they haven't been self-employed for more than two years (which accounts for 29% of our survey respondents).
"In fact, a recent poll on a popular broker forum revealed mortgage applications from self-employed borrowers and contractors are often the most difficult to place."
Read more: Survey reveals which clients are hardest for brokers to place
However, these clients could be pulling the plug on their property dreams too quickly simply because they don't know where to look, she explained.
"Our survey indicated almost a third of self-employed people have never even heard of a specialist lender who could be flexible when it comes to assessing their income and understanding their circumstances," continued Walsh.
"As one of the UK's leading specialist lenders, we have a wealth of experience supporting our intermediary partners with the most complicated cases, with dedicated teams who'll work closely with you to find the right solution for your self-employed customers.
"Whether your client is a sole trader (with just 12 months' trading history), a limited company director taking a basic salary plus dividends, or has a business which is still recovering post-lockdown, we'll make a common-sense decision that works for their individual circumstances and goals. Even if they've had CCJs or defaults, or they've been turned down elsewhere, we could still find the solution together."
Michael Craig, sales director at Brilliant Solutions, shared his own thoughts on self-employed clients.
"Clients who are self-employed, operate as contractors, freelancers or on a zero-hours basis often lack confidence in their ability to get a mortgage," he said. "This perception that they'll automatically be ruled out because of their job status might have grown during the pandemic if their circumstances changed; perhaps they've seen their income go up and down or they've taken on additional debts which could make buying a property or remortgaging challenging.
"We here at Brilliant Solutions have seen a huge rise in the number of self-employed clients looking for support due to concerns over how their income has been affected. These clients often don't have the same awareness or understanding of the specialist lending market that brokers do, and therefore it's intermediaries who hold the key to moving their property dreams forward.
"Specialist lenders have been instrumental in supporting these customers on their journey to owning a home. As a Together gold partner, we work closely with their dedicated sales and underwriting teams to help brokers place their difficult cases, and keep the application process smooth."
"Your clients don't have to compromise between the job and lifestyle they love and fulfilling their property ambitions," concluded Walsh. "Together, we can get your self-employed clients moving."
For Professional Intermediary Use Only.
*Poll of 1,000 UK self-employed participants conducted by OnePoll in December 2021 on behalf of Together.