"Building on your own failures as a broker is essential to success"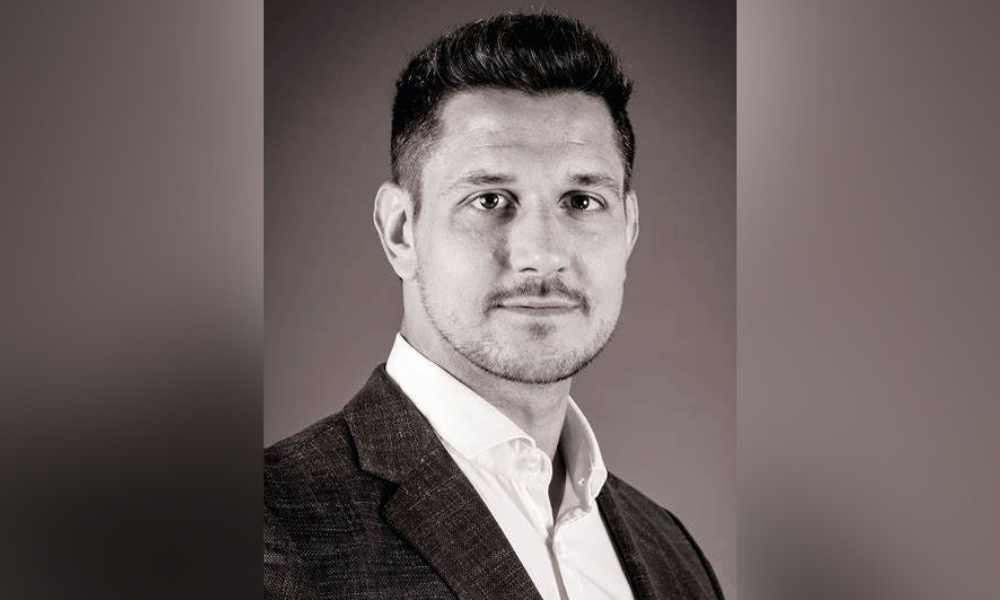 In recent years it feels as if there has been an endless number of hurdles for brokers to jump over, with market conditions becoming increasingly complex.
Gary Das (pictured), managing director at Active Financial, said that it is essential for brokers to build on their mistakes and failures in order to achieve success in the future – just as he has done. He went self-employed in 2006 and specialised in adverse credit, however by 2009 his business had ceased to exist.
"In 2009, I diversified to insurance and let my best friend buy in, only to later buy him out in 2011," he said. "We had completely different working styles and did not allocate roles properly within our small team."
Read more: "Stress of buying a house is also felt by brokers"
From 2011 to 2013, Das continued to build he team, but he outlined that he was forced to downsize and rebuild from there, primarily due to poor recruitment and a lack of management knowledge on his part.
"From the start as a self-employed adviser, I bought leads and wasted thousands on marketing agencies promising results that did not deliver," he added. "So, in 2015, I closed my insurance brokerage because I grew to hate it."
These challenges led him to seek answers - and sparked a personal and business development journey that changed his life.
"With these experiences, I have helped 100s of advisers achieve results through my podcast, book, and various coaching/training groups," Das said. "As I look back over my 16 years of business, the failures, mistakes, and lessons are just as valuable as the wins."
Based on his experiences, Das has developed principles aimed at helping brokers navigate choppy waters.
Get educated
According to Das, brokers spend hours learning about mortgages and everything that helps when giving advice, but he questioned how much time brokers spend learning how to run a business.
He said things like marketing, sales, strategy, systems, and team building, are often an after-thought for many self-employed advisers.
"I was the problem for 10 years because I did not learn the skills I needed to build a business that supported my lifestyle," he said. "So, in 2016 when I started my business again for the third time, I began listening to podcasts, watching YouTube videos, and learning about mindset and personal development."
Das explained that this helped him get out of his own way and make better business decisions, which in turn helped him create a better business for himself, his team, and his clients.
Have a plan and stick to it
Das outlined that as a broker, whether you want a lifestyle business that gives you a six-figure income or to build a £15 million brokerage, he believes you must start with the end goal in mind.
"Setting this destination gives you a clear path to work towards," he said. "Much like the sat nav in your car, the route may change if you face traffic, and it may take a little longer to get there, but the destination does not change."
There are good days, bad days, highs and lows, but Das outlined that a broker's ability to be disciplined and remain focused while taking consistent action in the right direction is vital to overcoming mental, emotional and financial hurdles.
"There is always a common theme with the mentors, coaches, business owners and industry leaders I engage with, which is to keep doing what you need to even when you do not want to," he added.
There is no failure - only feedback
Accepting that things will go wrong and knowing when to pivot is something Das said the credit crunch taught him early on in his self-employed life.
"It made me realise that I had to focus only on the things I can control," he said. "Worrying about what the market, industry, or the government do is a waste of energy."
Das went on to say that when a property gets down valued, or as a broker you are quoted an interest rate only for the lender to pull the product 10 minutes later, the best thing to do is to change environment, and Das suggested a simple walk can allow you to come back to your desk with a clearer mindset.
"In school, we are taught that failure is bad. In business, failure moves you forward. Knowing your numbers and focusing on your habits, behaviours, and actions will generally see you right," he said.
Das believes that most challenges are only scary when you first face them. "Like the sheer drop slides my kids make me go on when I am on holiday, the fear of doing something is worse than actually doing it," he added.
Ask for help
"I was fortunate that in 2006 when I went self-employed, my father had been a business owner for many years, so I had a mentor and someone to ask for help and advice," said Das. "Self-employment is tough, you wear the hats of every department when you start out; you do it to provide for your family and give them a lifestyle they love, but carrying that weight on your own can be very tiring."
Read more: How can brokers fuel their pipelines as many customers look to lock into long-term fixed rates?
Das went on to explain that he has found one of the best ways to overcome hurdles is to have a peer group that supports you and a mentor, coach or mastermind group that gives you support and advice.
"Trying to figure everything out on your own is too complicated, expensive, and exhausting," he added.
He noted that it is much cheaper to learn vicariously through the mistakes of others, and better for your mental health.
To conclude
Das went on to conclude that the market is more challenging than it was a year ago, and outlined that many hurdles are on the horizon for brokers.
"If you think of it as a computer game, it is like the difficulty setting has been turned from easy to hard, but, like all games, skilled people will still find a way to still complete the mission," he said.
Das believes that by learning from mistakes and taking a positive outlook, brokers can continue to achieve success even in the face of the storm that is coming.