Canadians prove once again they are at the vanguard of the industry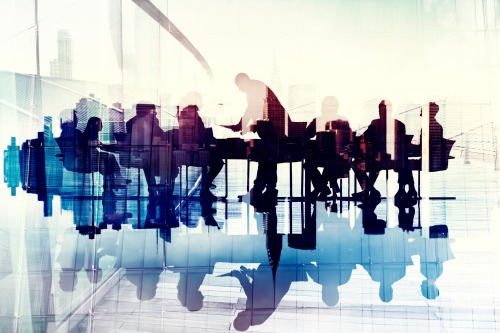 Thirty-two Canadians made it into the Mortgage Global 100 this year, demonstrating once again that the country is at the forefront of the mortgage industry.
Now in its second year, the Mortgage Global 100 highlights industry professionals who are making a positive difference and driving growth within the industry.
Compiled by Mortgage Professional America in conjunction with sister publications Canadian Mortgage Professional, Mortgage Professional Australia, Australian Broker, and NZ Adviser, the list reflects lending excellence on a global stage and features the best of the best from the US, Canada, Australia, New Zealand, and the UK.
This year's list included a diverse mix of brokers, CEOs, organization heads, and other various members of the lending community.
Veronica Love, senior vice president of corporate development at TMG The Mortgage Group, is making her second appearance on the Mortgage Global 100.
"I am extremely honoured to once again be recognized globally for my passion and work in the mortgage industry," Love told Mortgage Broker News.
Canadian mortgage professionals on the 2020 Mortgage Global 100 list:
Todd Poberznick – Bridgewater Bank (retired June 2020)
Dave Butler – Co-Founder/CEO, Butler Mortgage
James Laird – CEO, CanWise Financial
Shubha Dasgupta, CEO, Capital Lending Centre
Chris Turcotte – President/COO, CENTUM Financial Group
John Bargis – Principal CEO, CIMBC
Timothy Rye – Head, Canadian Lending Technologies, Finastra
Stephen Smith – Chair/Co-founder/CEO, First National Financial
Hali Strandlund-Noble – Senior Vice President, Broker Relations, Fisgard Capital Corporation
Susan Carter – Vice President, Marketing and Communications, Sagen
Ed Karthaus – Executive Vice President, Sales and Marketing, Home Trust Company
Amy Bruyea – Senior Vice President, Human Resources, Home Trust Company
Agostino Tuzi – National Partnership Director, Mortgage Brokers, HomeEquity Bank
Danny Ibrahim – Principal Broker/CEO, KeyRate Mortgage
Luke Bernard – Chairman/CEO, M3 Mortgage Group
Michael Beckette – President, M3 Ventures
Kyra Wong – District Vice President, Manulife
Shawn Allen – Principal Owner, Matrix Mortgage Global
Mark Aldridge – President/CEO, MCAP
Michel Durand – President, Multi-Prets Commercial/Mortgage Alliance Commercial
Barbara Cook – Vice President, Franchise Development, Mortgage Centre Canada
Paul Taylor – CEO, Mortgage Professionals Canada
Geoff Willis – President/CEO, Newton Connectivity Systems
Brian Mason – Regional Vice President, Sales, RFA Mortgage Corporation
Bruno Valko – Vice President, National Sales, RMG Mortgages
Veronica Love – Senior Vice President, Corporate Development, TMG The Mortgage Group
Deb White – Owner, White House Mortgages
Boris Bozic – CEO, MERIX Financial