A new product that delivers unconditional approval in minutes and loan documents in hours is set to launch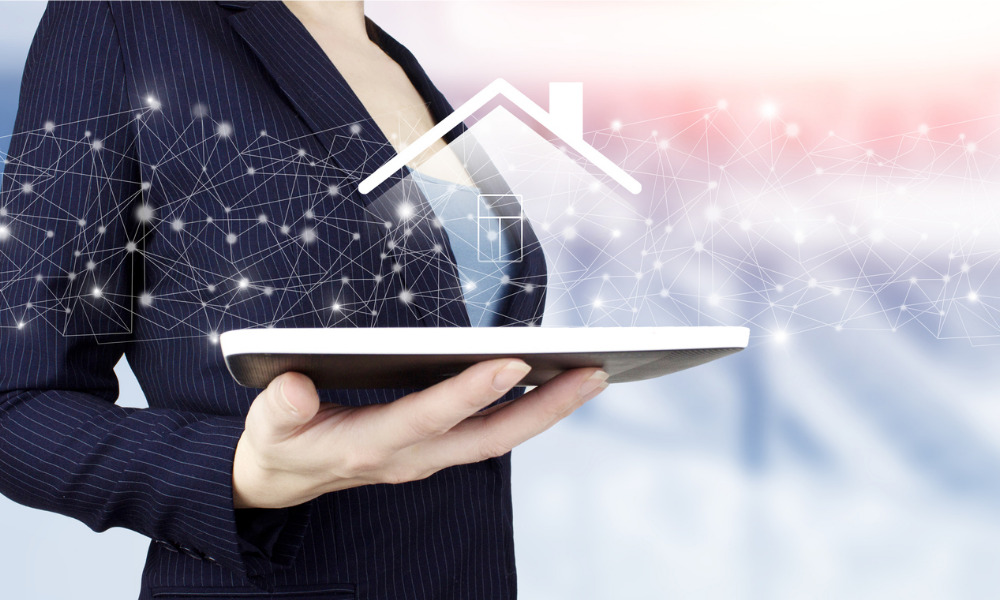 Nano Home Loans has been making waves in the world of lending since its launch earlier this year thanks to its capability of delivering approval in as little as 10 minutes. While this was only available directly to consumers, from Tuesday next week, Connective brokers will get their first taste of serious speed after Connective Home Loans launches a new digital loan powered by the fintech's decision engine.
Nano's Digital Home Loans' co-founder and CEO Andrew Walker hinted to MPA in October that its growth in the B2B space would take off following its partnership with Oracle financial service, adding that the fintech had been in talks with lenders and mortgage aggregators that had approached them wanting to license or white label their tech to "deliver a better customer experience."
It appears that Connective Home Loans was one such entity. Set to launch its Connective Affinity home loan on December 07, the white label lender will deliver a competitive advantage to Connective brokers through ultra-fast turnaround times that even the major banks would struggle to provide for their direct customers.
"We've basically taken their decision engine (Nano's) and we've integrated that into our software platform. Like every deal that a broker's putting in… we're running our algorithms over that to see whether it's suitable for our Affinity product," head of Connective Home Loans Michael Goerner told MPA. "We are first to market with this. There's no doubt that others will try and imitate and replicate, but that's where we are at the moment."
While the initial product will only cater to owner-occupier P+I and investor refinances up to 75% LVR for PAYG employees, the lender is aiming to roll it out to incorporate purchases and more complex lending scenarios in around six months' time, said Connective CEO Glenn Lees.
"We think it's the start of the next revolution," he said. "We've been doing this for 18 years now, bringing substantial change to the industry and we're absolutely delighted that we are going to be first with this in a real game changer for brokers."
He also explained how it works.
"Once a broker starts keying a deal into our CRM platform, it's constantly being assessed against the decision engine with our Connective Affinity product and it works on a knockout basis," said Lees. "So rather than getting all the stuff for the deal together and sending it off to the lender and hope that it's OK, we take the reverse. We assume it's going to be approved and if the criteria stay in match you get to the end and the deal is already done.
"The finish line for our Affinity product is the start line for every other lender. Once all the data is in and validated and done in a compliant manner by the broker, all the consumer needs to do is a couple of different simple checks, there's a digital ID check, there's a credit check and an open banking data scrape that verifies everything, and the loan is approved within minutes, documents within hours, whereas you don't send it off into the ether and wait for six days, or 10 days or 12 days – the job's done.
"We're putting in the hands of our brokers an absolutely cutting-edge platform that enables them, in the course of solving all of that market complexity, to also deliver that speed consumers are more and more demanding."
While brokers have long seen digital lenders as a threat to their future in the lending landscape, Connective believes the speed through the direct digital channel is actually an added layer of complexity for the borrower.
"With consumers there is that knowledge gap," said Lees. "Brokers know a lot that consumers don't know and this is just another variable in that web of complexity that brokers can really help solve."
A broker has the competitive advantage of delivering guidance and support, as well as being able to match the customer's goals and objectives with the best product available. While blown out lender turnaround times through the third-party channel have put brokers' businesses at risk in recent months, the ability to combine the value that brokers bring with ultra-fast approvals will no doubt be a gamechanger for the industry – something that others are likely to soon follow.
Last week, Pepper Money revealed to MPA that it was using real time decisioning to deliver approval in a matter of minutes to both brokers and direct customers through its asset finance offering – a capability that it aimed to roll out to home loans early next year.
Read more: Pepper moving towards unconditional approval in a matter of minutes
Lees said this sort of capability was the way of the future for lending and he was pleased that Connective was the first to offer it to brokers in the world of home loans.
"Every lender is moving down this pathway," he said. "It's really levelling the playing field for brokers against the fintechs and digital players and really advantaging those brokers' clients, that they have the benefit of the broker expertise plus the digital transaction."
He offered an idea of what the future of broking would look like once more and more lenders went down this path.
"I think brokers will be doing the same thing they are doing now," he said. "They'll be dealing with greater complexity on behalf of their customers. More and more loan approvals will move to this very practical and pragmatic way of doing things rather than fill in a form, sign the form, send the form off, send the documents, backwards and forwards, backwards and forwards.
"In reality, what the lender needs to do is decide, is this person a good character and able to borrow this money and repay it without hardship? There's lots of ways you could do that outside of the traditional paradigm of documentation sent as an attachment or PDF.
"There are lots of ways it could be done and there is an arms race on, on the efficiency of the way you do that without decreasing the fidelity of the information, or security, or the quality of it. That's what this platform does.
"Lending is going that way right now and broking will follow it there, and consumers will stay with brokers, we think, because of the inherent value that brokers bring."