Three well-known industry names weigh in on the turnaround time differential between the direct and broker channels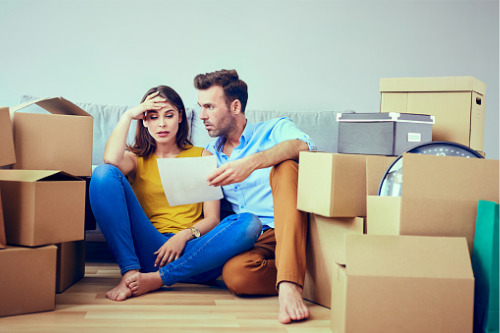 Blown out lender turnaround times experienced through the third-party channel are not only unfair to brokers, they are unfair to consumers too. Those were the sentiments of MoneyQuest broker Paul Wright. He told MPA that while the situation has been occurring throughout the 20 years of his career, the sheer number of lenders now experiencing uncontrolled blowouts has made it more difficult for brokers to cope.
"The big difference now is that it's multiple providers that it's happening at," he told MPA. "If it was only one, you typically don't have that same problem. People might get frustrated with one provider and basically people will vote with their feet and move their business elsewhere. But because it's happening at a number of the lenders at the moment, I think that frustration level has increased."
He echoed the concern a number of brokers are raising with MPA at the moment, explaining that the difference between service levels through the broker and direct channels can be as long as three weeks at many lenders. Wright experienced this firsthand recently when one of his clients going to auction investigated the difference by going directly to the big four bank to compare.
"They actually came back to me and said, 'I understand I can get approval directly in a week but I know the work you have done and being a client for years, we're proceeding with the application through you'," he said.
Read more: "Lenders need to improve their credit assessment processes"
For director of Loans Australia Stephen McClatchie, the SLA differential puts brokers at a major disadvantage – especially when you consider best interests duty.
"It's giving a free pass to the banks if we can't do anything about it," he said. "Realistically if we know that at one particular bank you can get a one-week turnaround time instead of four weeks, I would have thought the broker should be telling the client to go directly to the bank, which defeats the whole purpose of why brokers are there.
"I think the government should certainly be focusing on how they are going to solve that issue because it's not in the best interests of the clients."
While McClatchie hasn't lost customers to the direct channel because of this, he has noticed another trend that he believes is even more concerning.
"The thing that worries me the most is banks offering different products to direct customers and brokers," he said. "I have started to see a little bit of that, and under BID that makes it diabolical if that happens.
"One lender, through their direct channel, started offering fixed rates and cheaper variable rates, which they didn't offer through their broker partners. I saw that and took it up with the lender and the aggregator. That actual lender acknowledged that and three days later they took their products off the market and stopped offering fixed rates and differential pricing compared to direct customers and brokers.
"They saw that was an issue they had been called out on and responded extremely quickly, and that impressed me. But it concerns me that that lender, which is a broker-focused lender, thought they could get away with it and that someone had the bright idea to put that in the marketplace.
"I think under BID that more of this is going to happen, that banks are going to see an opportunity to have differential products – come to us direct you can get this, but you can't get it through a broker. It completely goes against the essence of what the government is trying to achieve, which is better outcomes for consumers."
MoneyQuest managing director Michael Russell told MPA the SLA differential was a matter of incompetence.
"It is just blatant incompetence that we're seeing these uncontrolled blowouts that the lenders themselves are often powerless to intervene and rectify," he said. "It must be incompetence because we don't see this within the bank and non-bank lender first party businesses, we don't see this in their branch channels, or their direct online channels, or their direct mobile channels. Through all of their first party channels their SLAs have been excellent and very consistent for the last couple of decades."
He said the problem was the most "frustrating, topical issue for brokers at the moment" – one that many people in the industry have been hesitant to speak out about for fear of consequence or backlash.
Read more: "Lenders aren't doing enough about SLAs"
"They've (brokers have) gone through a lot of mental anguish through COVID," he said. "We now have a very bullish housing market and mortgage brokers, after last year, should be really making hay while the sun shines and feeling a lot better mentally about themselves and their business, yet they are confronted with this real inconsistent SLA blow out. They are caught in the middle, they take all the heat and it needs to be called out."
As a head group, MoneyQuest has invested in its resourcing to support brokers through this challenge by creating a lender SLA matrix that is updated daily.
"That's our investment to make sure that our brokers are fully aware of what the SLAs are with each lender before we speak with our clients," he said. "The next thing we do when we're speaking with our clients, and we are going through our responsible lending obligations and our lender and product selection, we will let our clients know what our current SLAs are but also prewarn them that where we are now may not be where we are tomorrow or next week.
"If someone purchases on a 60-day settlement and a lender is at four weeks, you've really got to talk through the consequences with your client of going with that lender on the basis of a loan application being unsuccessful. You might have less than four weeks then to scramble.
"Brokers can't control current SLAs or short-term blow outs in SLAs, but what they can do to take care of their own mental health is not put themselves in a position where they have overcommitted, or they haven't properly educated the clients as to the oscillation of SLAs. That's one of the most critical discussions they need to have in this environment."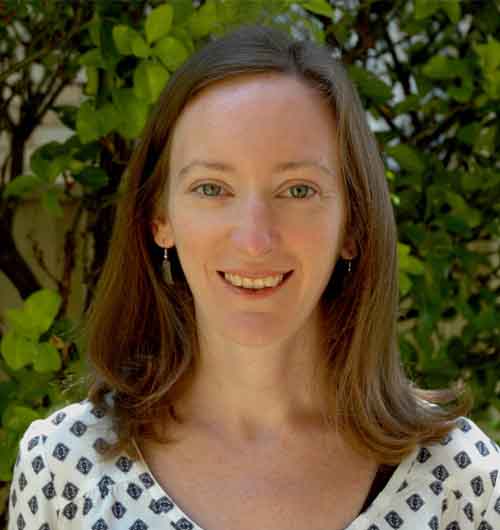 Kate McIntyre
is an online writer for
Mortgage Professional Australia
. She has a wealth of experience as a storyteller and journalist for a range of leading media outlets, particularly in real estate, property investing and finance. She loves uncovering the heart behind every story and aims to inspire others through the artful simplicity of well-written words.
Email
|
LinkedIn