Australian non-banks are becoming increasingly popular – here's why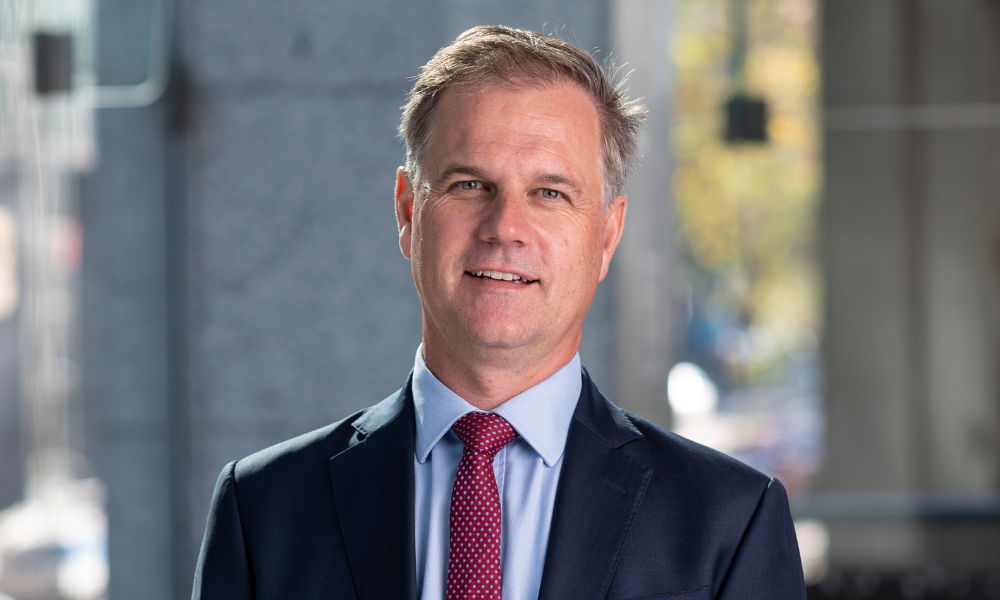 It has been a difficult year for many Australians. While the pandemic has meant more borrowers have moved away from traditional banks because of processing delays and tighter credit policies, non-bank lenders have played an important role in servicing both prime and non-conforming clients as they grapple with the economic uncertainty caused by COVID. At the heart of this have been brokers, who have been crucial in helping customers find the best products and policies for their situation.
Resimac recently reported end of financial year results that were indicative of the growing consumer shift towards alternative lending solutions, following the likes of Pepper Money and La Trobe Financial. The non-bank posted an 87% year on year increase of normalised net profit after tax (NPAT) and a 92% increase of statutory NPAT while recording home loan assets under management of $13.8 billion. According to CEO Scott McWilliam (pictured), these results are encouraging for the entire non-bank industry.
"It's year-on-year growth across the non-bank sector," he told MPA. "Brokers and customers in Australia and New Zealand are spoilt. We have a really strong base of non-bank lenders servicing customers from super prime loans all the way up to true non-conforming loans, serving the broader customer base.
"It's a deep and mature market."
He added that the non-bank sector was starting to see the fruits of a long consultation with brokers around the type of consumers they were serving and the types of products that they were looking for. Demand over the past year has been made up of borrowers seeking low-rate prime loans, self-employed borrowers and non-conforming borrowers.
Pepper Money CEO Mario Rehayem recently told MPA about the importance of lenders offering near prime and specialist lending products in a post-lockdown environment – particularly given the increase in lenders offering thinly-priced prime mortgages.
"There's no doubt that post the lockdowns, and once we start to live with COVID and it becomes the norm, we will see a growing number of customers that are not going to be able to obtain a loan from a bank or prime lenders because of all the hardship requests that they were in during that lockdown period," said Rehayem.
Read more: Post-lockdown lending – why this non-bank is primed to help
La Trobe Financial senior vice-president and chief lending officer Cory Bannister told MPA that more and more "bank quality customers" had moved to La Trobe looking for better certainty and faster processing times as traditional lenders fell behind on loan assessments. Since the major banks have undergone a simplification strategy in recent years, non-banks have come to the fore when it comes to servicing customers from diverse market segments – a trend that is likely to continue given that banks are unlikely to change this strategy any time soon, he said.
Across Resimac's broad range of customers, McWilliam said the challenges have been much the same.
"It's dealing with the lockdown period, it's dealing with temporary disruption to someone's income – that's the challenge," he said.
But non-bank lenders have a certain responsibility to ensure they are deploying credit in all markets, challenging or otherwise, he said - something that brokers also play a crucial role in.
Read next: What's the key to turning brokers into "powerhouses"?
"Brokers in Australia represent the lion's share of home loan originations and that makes absolute sense because they're not only providing advice in what is quite a competitive and complicated landscape, the home loan market, but they're also providing choice to the borrower to make sure the borrower is sitting in the right product for them," he said. "Every customer is different."
Part of this role includes supporting a diverse group of lenders to ensure that all consumers have access to credit if it makes sense for them – and not just credit that makes sense to the traditional banks, he said.
Over the next 12 months, Resimac aims to complete a large number of technology projects that it says will improve the experience for both brokers and customers while building the right foundation for its own scalability. McWilliam said this was about simplifying the onboarding and assessment process "where it makes sense" as opposed to "we just continue to repeat what we did yesterday because that's what we think is best."
"I think we all need to be questioning the accepted to make sure we are ultimately improving that customer experience," he said.
The non-bank's focus on speed and transparency follows more than 12 months of delayed SLAs from many traditional lenders impacted by processing issues during periods of lockdown.