Features designed to streamline processes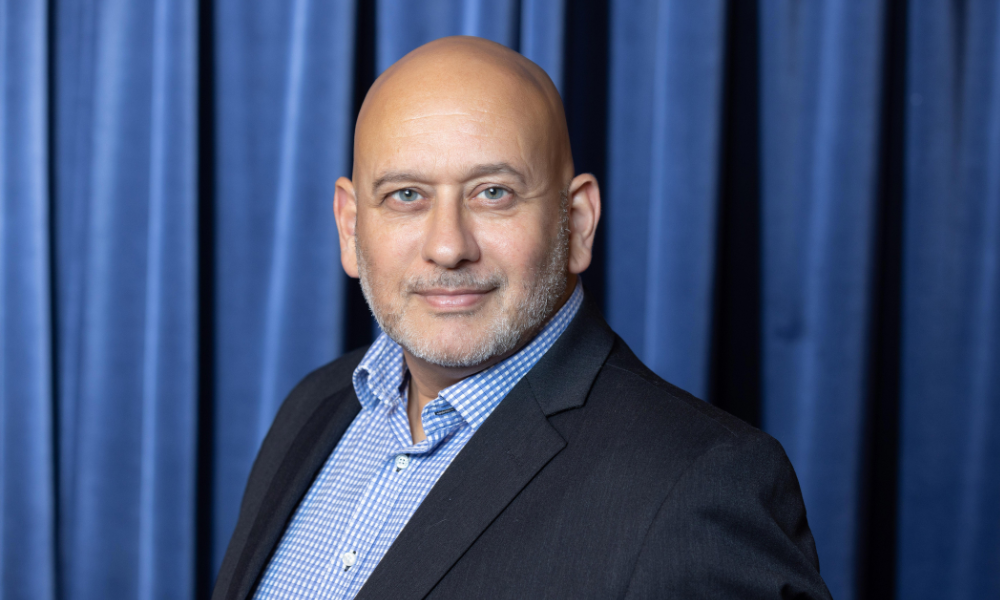 In a bid to be the best bank for brokers, Bankwest says they will play a pivotal role in the ongoing development of its portal.
Awarded the coveted Bank of the Year title at the 2021 Australian Mortgage Awards, Bankwest was also recognised for its digital offering, awarded Most Effective Digital Strategy - Lender in both 2020 and 2021.
Read more: Call for 2022 Australian Mortgage Awards nominations
MPA asked Bankwest how broker input, feedback and testing have helped to develop the portal, recent features and what's in the pipeline over coming months.
Bankwest general manager third party Ian Rakhit (pictured) said the bank works collaboratively with brokers to understand and implement tools and processes to help make their lives easier.
"The Bankwest broker portal is the result of that collaboration, making available to brokers the tools and processes they helped us develop, while providing access to rates, policies, calculators, forms and much more," Rakhit said.
"Bankwest's single case-ownership model ensures brokers have a single point of contact and 24/7 support but in the times when they don't need or want to pick up the phone, the portal also offers Broker Chat, enabling quick connection to one of our colleagues for support."
Broker input comes in the form of direct feedback and suggestions, or seeing how brokers rate existing tools and services, and identifying areas for development, he said.
When Bankwest launches new tools and features, brokers are engaged throughout the development, pilot and implementation stages.
As an example, 53 brokers tested a new document upload feature, enabling Bankwest to fix six bugs and release seven new features in its most recent release.
In addition to having the ability to lodge and track new applications, one of the more unique features of the portal, is the ability to view existing loans, Rakhit said.
Rakhit said brokers could use the portal to help existing their customers, as part of their ongoing servicing.
"Brokers can now use the repricing tool to self-serve the best possible interest rate for customers on the spot, which helps Bankwest retain customers, brokers provide an efficient experience, and customers to get the best deal available," Rakhit said.
The Docusign feature, which allows documents to be digitally signed and returned, has recently been updated to include home loan transfers. Rakhit said the recent updates were aligned with Bankwest's ongoing strategy to give more control to brokers. Removing barriers enables brokers to service their customers and get them onto their preferred loan type.
"The extension of the Docusign feature complements our end-to-end digital home loan process, which allows brokers to review, and customers to sign and return, loan documents digitally, reducing processing time and error-rate/delay," Rakhit said.
"In addition, we introduced auto-valuations to the portal last year and have recently launched the ability for brokers to request full valuations when required, which marks another step towards making our Valuation Tool a more intuitive, reliable, one-stop-shop."
Rakhit said these functions created increased efficiency, enabling brokers to have more meaningful conversations with customers about the size of their loan, the value of the property, and the impact on LVR.
Read more: Homeowners stay ahead of inflation, says Bankwest
Looking ahead, Rakhit said the broker portal remained a priority. Bankwest will continue to invest in the tools and features to support brokers in their dealings with new and existing customers.
Bankwest is piloting a new document tool, currently in the process of being tested with a small group of brokers. Following this, a roadmap will be developed to optimise and launch the tool within the portal.
Nominations for the Australian Mortgage Awards are now open. Those wanting to place a nomination for the 2022 awards, and/or to register for the event, can visit the Australian Mortgage Awards website.