Suncorp Bank, ING, Macquarie among latest to move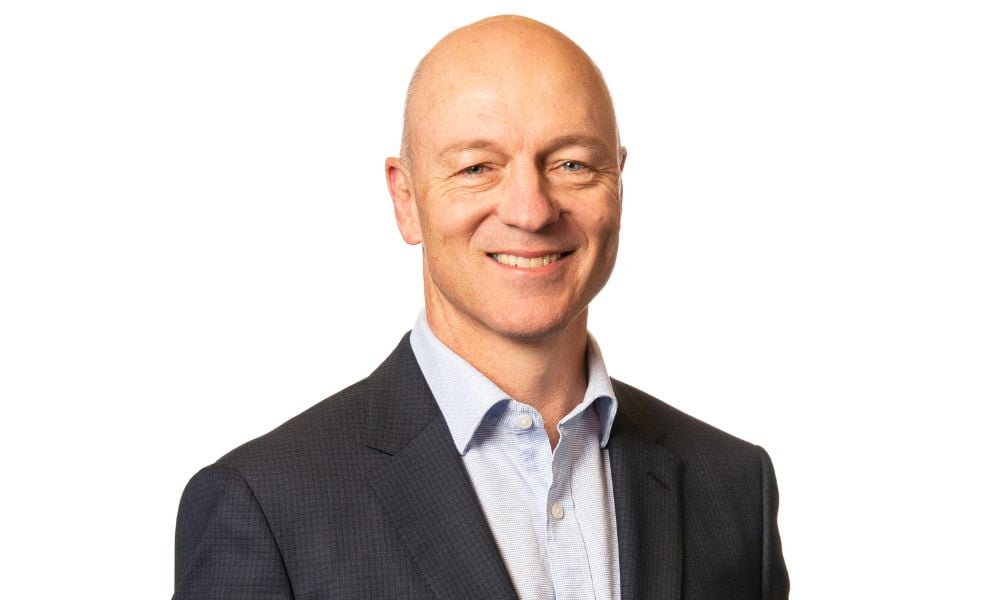 The first cash rate hike in over a decade is resulting in a flurry of increases to variable interest rates, with Suncorp Bank, ING Australia, Macquarie Bank and AMP Bank among the latest non-major banks to move.
The Reserve Bank of Australia (RBA) hiked the cash rate 25-basis points on Tuesday, taking it from a historic low 0.1%, to 0.35%, signalling the end of cheap money for borrowers.
Big four banks CBA, ANZ, Westpac and NAB promptly announced they would pass on the full 25 basis point hike to variable home loan rates.
Variable rates are now rising in quick succession: Suncorp Bank, ING, Macquarie Bank and AMP Bank are among the non-major banks confirming their variable rates will go up.
On Friday, AMP Bank announced it would would lift interest rates for all of its variable home loans by 0.25% and this would come info effect on 13 May for new customers and 16 May for existing customers. The bank has also increased interest rates on selected desposit products and deposit accounts by 0.25%.
"Our decisions on interest rates are never taken lightly and we are very conscious of the impact that increasing home loan rates will have on our customers and household budgets," AMP Bank group executive Sean O'Malley said.
"We are here to help customers who have loans and who are considering how their repayments might change. Customers are encouraged to use our home loan repayments calculator and can get in touch with one of our home loan specialists or their broker to understand the options available to them," he said.
Suncorp Bank CEO Clive van Horen (pictured above) said the decision to pass on the 0.25% increase was made after "careful consideration". Suncorp was committed to providing customers with competitive rates across the bank's suite of products, Horan said.
Suncorp Bank new variable rates (and an increase to its 12-month term deposit rate, to 1.40%), will take effect from 18 May.
Based on the rate change, a home loan customer could expect their monthly repayment to increase by around $12, for each $100,000 of loan balance.
"We will continue to play our part in supporting the economy, which requires us to balance the needs of borrowers and savers, whilst continuing to grow the business for our shareholders," Horan said.
"We encourage any customer with concerns about their ability to make their loan repayments to contact us so we can discuss tailored support."
ING Australia confirmed in a statement variable residential home loan interest rates would increase by 0.25% for new and existing customers from 10 May. Customers concerned about their ability to repay their home loan were encouraged to contact the bank as soon as possible, to enable the bank to work with them to find a solution.
Macquarie Bank would increase variable home loan interest rates by 0.25% from 13 May, a spokesperson confirmed.
"Macquarie's savings account welcome rate will increase to 1.50% next week, up 0.40% in the past month, with a competitive ongoing rate with no conditions. Macquarie's one year term deposit rate is 2.50%. Over the past two months, Macquarie has also increased some of its deposit rates by between 0.45% and 1.65%," the Macquarie spokesperson said.
From 13 May, customers could log onto Macquarie online or mobile banking, to view their updated home loan variable interest rate.
Bankwest has also confirmed a 0.25% increase to variable home loan rates. From 18 May, its standard variable rate for owner-occupiers would increase to 5% (5.35% for owner-occupier interest only, 5.65% for investor variable).
CBA confirmed its owner-occupier standard variable rate (principal and interest) will increase to 4.80% (owner-occupier interest-only to 5.29%). The new rates will take effect from 20 May.
The ANZ standard variable rate for owner-occupiers (principal and interest) will increase from 4.39% to 4.64% (owner-occupier interest-only to 5.19%), effective 13 May.
Westpac said the 25-basis point increase will apply for new and existing home loan customers from 17 May.
NAB confirmed its standard variable home loan rate will rise to 4.77%, effective 13 May. For owner-occupiers paying principal and interest on $400,000 over a 30-year loan, a 25-basis point increase to a 'NAB Choice Package' variable rate of 3.67% would add $57 per month to repayments, the bank said.
Read more: Nothing to fear from rate hikes, says ANZ boss
According to the Rate City website, other lenders that have passed through 0.25% rate increases include Bank of Melbourne (17 May), BankSA (effective 17 May), Horizon Bank (effective 4 May), and St. George Bank (effective 17 May).
Across all lenders on the Rate City panel, the lowest variable home loan rate on Thursday, was 1.79%, available through Homestar Finance. The lowest 2-year fixed rate was 2.45%, available through Orange Credit Union.
RateCity.com.au research director, Sally Tindall, said there was a growing gap between the fixed rates charged by big four banks compared to the lowest rate lenders.
With variable interest rates now also on the move, there was an increasing need for brokers to negotiate rates on behalf of their clients, she said.
It was also important to note that as standard variable rates are used as a benchmark, they don't necessarily reflect the market rate borrowers are paying, such as when discounts are applied.
Reserve Bank of Australia housing lending rates data indicated different variable rates applied for new and existing customers, Tindall said.
Current February 2022 data (doesn't reflect increases to variable rates), showed the average variable rate paid by existing owner-occupier customers (all institutions) was 2.92%, whereas for new loans taken over the month, it was 2.49%.
"Rates might be on the rise but there's still plenty of competition in the market - brokers can use that to get good deals for their customers and buy them temporary immunity from rate rises," Tindall said.
In an economics report on Thursday, St George Bank, part of Westpac Group, said markets had almost fully priced for the Reserve Bank to hike 40 basis points at the June meeting.
Westpac Group's core forecast was for the official cash rate to rise to 1.75% by the end of 2022, with a further two hikes in the first part of 2023.
"We know there's plenty more rate hikes to come, but the lower you can get the customer on now, the better the less pain they're going to feel when the rate rises start causing some creep on peoples' budgets," Tindall said.