Grants provide access to funds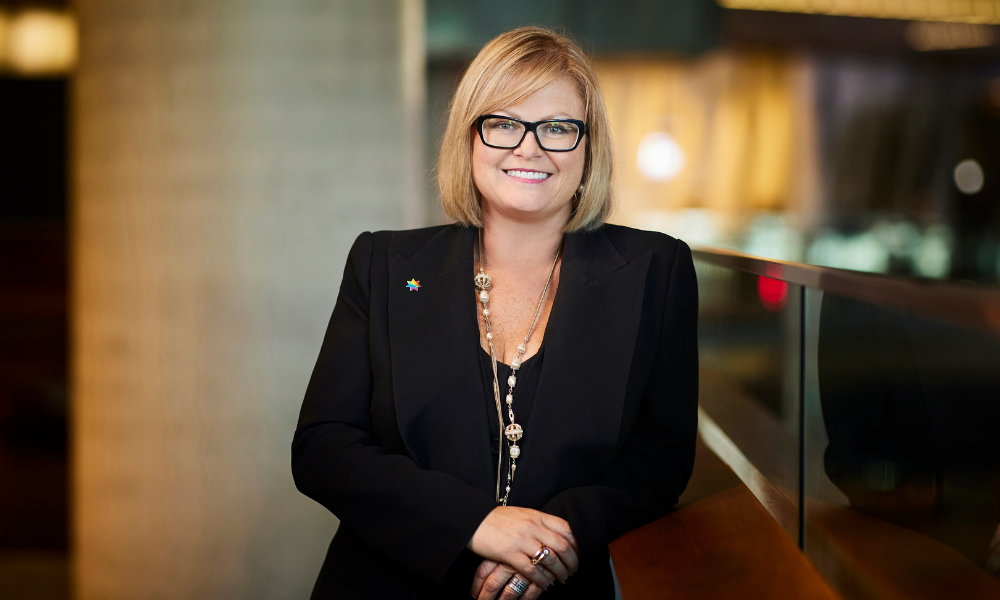 Financial support is available to customers directly affected by the NSW floods, NAB has confirmed.
It comes as a deluge of rain hit NSW from June 27, leading to thousands of evacuations throughout the state in what was described as "almost four months' worth of rain in a few days". On July 09, over 2,200 homes and businesses had been assessed for flood-related damage, Sydney Morning Herald reported.
NAB confirmed $1,000 grants were available to help customers whose home, farm or business had suffered significant damage. Available in the immediate aftermath of the NSW floods, the grants would assist with emergency expenses, the big four bank said.
Read more: Westpac, CBA respond to NSW flooding
Additionally, colleagues who were forced to evacuate from their place of residence or were unable to access support services could receive funds to help with temporary accommodation and everyday essentials.
NAB group executive personal banking Rachel Slade (pictured above) said grants, loan payment deferrals and other relief measures were available to help flood-hit customers.
"To all the families, communities and businesses who have again suffered damage to their homes, farms and premises, we are here to help you through this," Slade said.
"Some of these NSW communities have had to deal with the heartache and devastation of three flood disasters in the past 12 months. We have support available, including $1,000 grants, to help those affected with immediate assistance."
The following support is available to customers directly impacted by the current floods in NSW:
Loan deferral or reduced payment arrangements (applies to home loans, personal loans and some business loans).
Deferral of upcoming credit card payments.
Waiving and/or refunding fees and charges such as merchant terminal fees and the early access fee for term deposits.
Customers who were struggling to make their minimum monthly loan repayments on home loans, personal loans or credit cards, could apply for hardship support.
Read more: La Trobe Financial launches $1m flood relief fund
The grants and other financial support measures announced by NAB on Monday follow announcements made by ANZ, Westpac and CBA.
On July 04, ANZ announced a financial relief package for customers and businesses affected by the flooding in Central and South East NSW, including short-term payment relief on home loans, credit cards, personal loans and some business loans.
The bank would also waive fees for restructuring business loans, and for accessing term deposits early.
Thanking emergency services personnel and volunteers, ANZ general manager Michael Wake said the floods had already forced tens of thousands of residents out of their homes and businesses.
He urged people to continue to monitor the ongoing situation, to stay safe and look after one another.
"As the rain eases and the water subsides, we encourage customers to get in contact to see how ANZ can help them build and recover," Wake said.
On July 05, Westpac, CBA and Bendigo and Adelaide Bank confirmed support was available to impacted customers.
Westpac customers were able to defer their home loan payments for up to three months, and access emergency credit card relief.
Under Westpac Group's $2 million flood support fund launched earlier this year, a $3,000 grant per customer group is available to help eligible small business customers with urgent expenses or repairs.
CBA customers can access a range of emergency assistance options, including customised payment arrangements for home loans, waived fees and charges, and emergency accommodation for CommInsure customers whose homes were damaged by the floods. Customers can access support via the CommBank app, phone number or at their nearest branch.
Home loan, business loan and agribusiness loan customers of Bendigo and Adelaide Bank can apply for loan repayment deferrals of up to three months. The bank's package also includes discounted interest rates on new personal loans taken out by existing customers, fee waivers for early term deposit withdrawals and no loan break costs for fixed rate customers using an insurance payment to pay out their loan.
An appeal to help flood-impacted communities, run by Adelaide and Bendigo Bank's charitable arm, remains open, having raised $713,315 since March 2022.