MPA's Hotlist profiles the 30 brokers, bankers, regulators and others who've had the biggest influence on the industry in 2017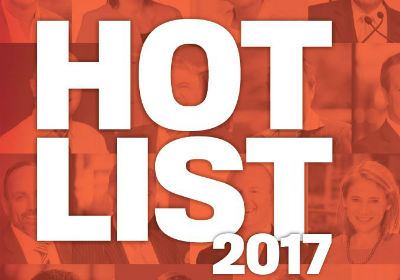 MPA's Hotlist profiles the 30 brokers, bankers, regulators and others who've had the biggest influence on the industry in 2017
WAYNE BYRES
Chairman
APRA
Interest rates going up? Blame APRA. Banks turning away your investor clients? Blame APRA. Struggling to get the same discounts for clients? No prizes for guessing: it's APRA again. For the past 24 months lending has been transformed by
Wayne Byres
and his organisation's quest to make Australia's banks 'unquestionably strong'.
This year saw a number of new rules from the regulator. In March, APRA announced banks must limit interest-only lending to 30% of new mortgage flows, in addition to limits on LVRs to IO borrowers and concurrent action by ASIC. Banks consequently raised rates and introduced extra processes for interest-only borrowers and their brokers.
APRA's reach goes further, however; they've had just as big an impact in the commercial space. APRA was concerned about the banks becoming overexposed to high-density apartment developments, leading to a near shutdown in bank lending to this sector and forcing developers to go to private funders.
It's not all going Byres' way, however. APRA has been criticised for reducing competition in lending, leading Byres to say he'd like to 'step back' from lending limits – but only once the banks get their house(s) in order.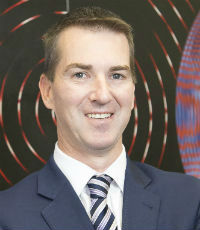 JASON BACK
Managing director
The Australian Lending & Investment Centre
Seemingly unstoppable, The Australian Lending & Investment Centre enjoyed another excellent year, topping MPA's Top 10 Independent Brokerages rankings and winning the ME Brokerage of the Year (>20 staff) award. For a brokerage focused on investors, 2017 was not without challenges, however – as
Jason Back
puts it, the year was "25% harder and 25% less fun". In addition to his day job, Back now runs his own 'Broker Essentials Masterclass', passing on his expertise and focus on efficiency to a new generation of brokers.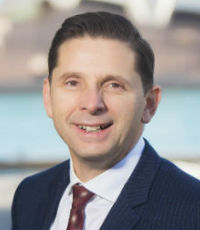 GEORGE GIOVAS
Managing director
Axius Partners
What's the largest loan you've ever written? For George Giovas, an average loan is in the region of $34,000,000 and the median is even higher. Coming no. 1 in this year's Top 10 Commercial Brokers, Giovas deals with property developers alongside running a funds management business; he describes Axius Partners as "an old-fashioned merchant bank". Giovas was previous ANZ's global head of property and is part of a small but influential flow of high-level bankers into mortgage and commercial broking.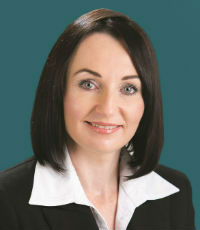 DESLIE TAYLOR
Owner
Mortgage Choice Ormeau
Writing almost $130m in residential loans this year, Deslie Taylor has become both Australia's leading female broker and
Mortgage Choice
's top writer. Taylor has been gradually climbing the ranks of MPA's Top 100 Brokers report over the years, reaching 16th this year.
In fact Ormeau was one of 16 female brokers to make it into MPA's Top 100 Brokers, a significant increase on recent numbers and an encouraging development that could help mortgage broking present itself as an accessible and open profession.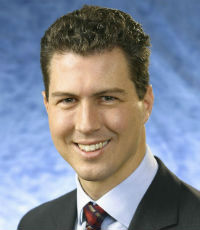 JONATHAN MOTT
Analyst
UBS
Swiss investment bank UBS doesn't deal with brokers in Australia; it doesn't even offer mortgages. Yet a series of controversial reports from Mott has caused fury in the mortgage industry, with bankers, brokers and regulators scrambling to respond to his allegations.
Mott is, in essence, deeply sceptical of the rigour of Australian lending, claiming banks have written $500bn of 'liar loans' based on incorrect information. However, with a limited data set and questionable methodology, Mott's claims should be taken with a pinch of salt.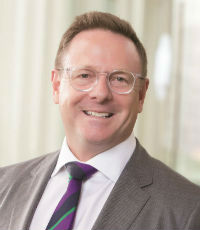 STEPHEN MOORE
CEO
Choice Aggregation & Choice Home Loans
Not all aggregators are equal, Choice Aggregation proved to the industry this year, beating all others in MPA's Brokers on Aggregators report.
Stephen Moore
and his team have got the basics right – providing great BDM support – while offering innovative extras. These include peer-to-peer learning in professional development, and this year a partnership with HR Assured to provide staffing and employment law assistance for brokerage owners. Choice's $60bn loan book and rising broker numbers, now above 1500, are the reward for such innovation.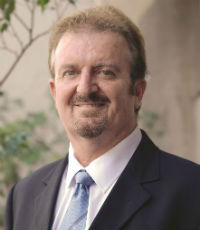 PETER WHITE
Executive director
FBAA
Saying that 2017 has been a busy year for
Peter White
would be an understatement. White has been everywhere: travelling back and forth from Brisbane to Canberra to educate politicians, to Sydney to consult with regulators and almost everywhere else to hear from brokers.
This energy and White's willingness to speak about sensitive issues such as out-of-cycle rate rises has not gone unnoticed by brokers. White is increasingly seen as a defender of the broker channel and the FBAA is a founding member of the Combined Industry Forum.
Nor has White neglected the Association itself: the FBAA has grown its 'Awards of Supremacy' while launching a members' magazine. It's also talked about issues as diverse as broker mental health and reverse mortgages.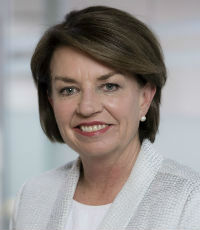 ANNA BLIGH
CEO
Australian Bankers Association
Who'd want
Anna Bligh
's job right now? Since taking on the role in February, Bligh has been faced with a constant balancing act. Essentially, after years of scandals, bank reputations have never been lower and it's up to the ABA to fix them.
Take the bank tax. The ABA has had to fight a tax that specifically targets banks, while appearing to give back to communities – all while avoiding Labor's proposed Royal Commission.
When it comes to lending, the ABA needs to balance the controversial recommendations of the Sedgwick Review with ASIC's own review and the need to negotiate within the Combined Industry Forum.
Confused? Imagine what it's like being Bligh. Yet the worse things get for banks, the more important the ABA becomes.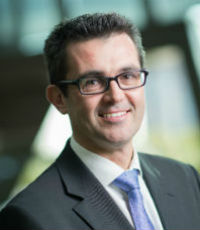 ANTHONY WALDRON
Executive general manager, broker partnerships
NAB
Since the publication of ASIC's remuneration review, industry dialogue has resembled Chinese whispers: banks and brokers say completely different things in public and behind closed doors. Not so with Waldron at NAB, who has been open with his views on remuneration and not afraid to present solutions, including paying upfront only on the drawdown and attaching quality metrics to trail. Whether or not brokers agree with Waldron's suggestions, they at least know NAB's stance, unlike some of its competitors.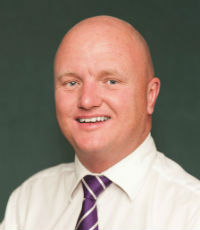 DARREN LITTLE
General manager
Smartmove
A serial award-winner over recent years, Sydney-based Smartmove had a particularly impressive 2017. Two of Darren Little's brokers were recognised at the Australian Mortgage Awards: Simon Orbell as FBAA Broker of the Year (Independent) and Misa Huynh as
ING
Young Gun of the Year (Independent). Smartmove also came third in MPA's Top 10 Independent Brokerages, writing half a billion dollars in mortgages over the space of 12 months, with a focus on residential lending.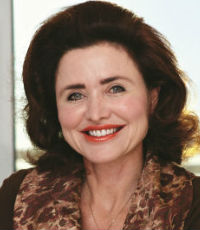 LISA CLAES
CEO
CoreLogic International
In a nation obsessed by house prices, the one who knows the house prices is king. Or queen, in the case of
Lisa Claes
, who presided over another exciting year for data and analytics specialist CoreLogic. After criticism by the RBA last year – itself a reflection of how important CoreLogic has become – Claes and her team made major upgrades to their influential Home Value Index, to better reflect the actual value of properties rather than market movements.