Citibank Head of Broker Distribution has moved to St George as State Manager and Aussie gains former CommSec General Manager Customer Experience.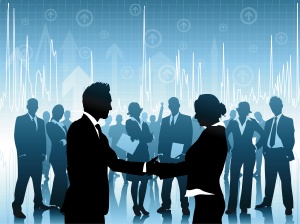 Citibank Head of Broker Distribution has moved to St George as State Manager and Aussie gains former CommSec General Manager Customer Experience.
Connective Group > Steve Heavey


General Manager - Strategy, Distribution and Digital

Steve's previous positions include General Manger Intermediaries at St George Bank and at Suncorp Bank. He brings extensive executive level experience in third party mortgages and the development and establishment of the ANZ Mobile Lending franchise system.

Connective CEO, Mr Glenn Lees said, "We are delighted to add Steve's experience to our executive team. His depth and breadth of knowledge, acquired through 25 years' experience in sales, marketing, strategy and business development in the financial services sector, will be a great addition to Connective."

St.George > Aaron Milburn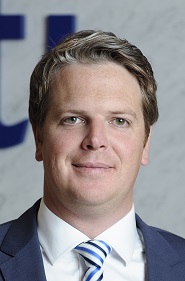 State Manager Mortgage Broking for NSW

Prior to this appointment, Aaron was Citibank's Head of Broker Distribution and brings with him more than 15 years of experience in financial services and a reputation across the industry for reeling in results.

"Aaron brings a real depth of experience and solid leadership skills to the role," said St. George General Manager, Mortgage Broking, Mr Clive Kirkpatrick. "Key to his success will be Aaron's focus on delivering outstanding support for brokers and aggregators and providing a consistently exceptional service."

Aussie Home Loans > Richard Burns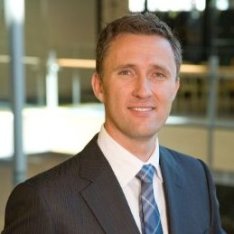 General Manager Customer

Moving from CommSec where he was General Manager Customer Experience, Richard will be at the helm of a 40+ team from 9 February and brings to the table over 20 years' experience in marketing, product, strategy, digital and user experience.

Founder and Executive Chairman of Aussie, Mr John Symond said "General Manager Customer is a critical and unique role within our business, and we have been searching across industries and markets to find the right person for the job. Richard is an impressive senior executive and without doubt has the right cultural fit, vision, experience and drive to lead our marketing, digital and IT teams."

AMP > Helen Livesey
Director Brand and Marketing

Previously AMP Director Brand, Helen has held various roles with AMP over the last 15 years and has worked in financial services in Australia and the UK for BP, Royal Bank of Scotland, Lloyd's and Westpac.

AMP COO, Mr Paul Sainsbury said, "This role will be key in driving deeper customer engagement as AMP moves towards being an increasingly customer driven organisation.".

Choice Home Loans > Leith Wickstein and Nathan Windebank
Manager of National Broker Partnerships and Manager of National Practice Management

Prior to this appointment, Leith Wickstein was Westpac BDM and Nathan Windebank a former financial planning head.

Choice CEO, Mr Stephen Moore said, "Our aim is to help members every step of the way while they grow their businesses. Having Nathan and Leith onboard provides members with specialised and tailored practice management and recruitment guidance," said Moore.

Should you be on this list? Have you got promising new hires or promotions you want to tell brokers about? Here's how.