Celebrating women across the broking and lending space who are driving change and have overcome challenges or are helping others to overcome theirs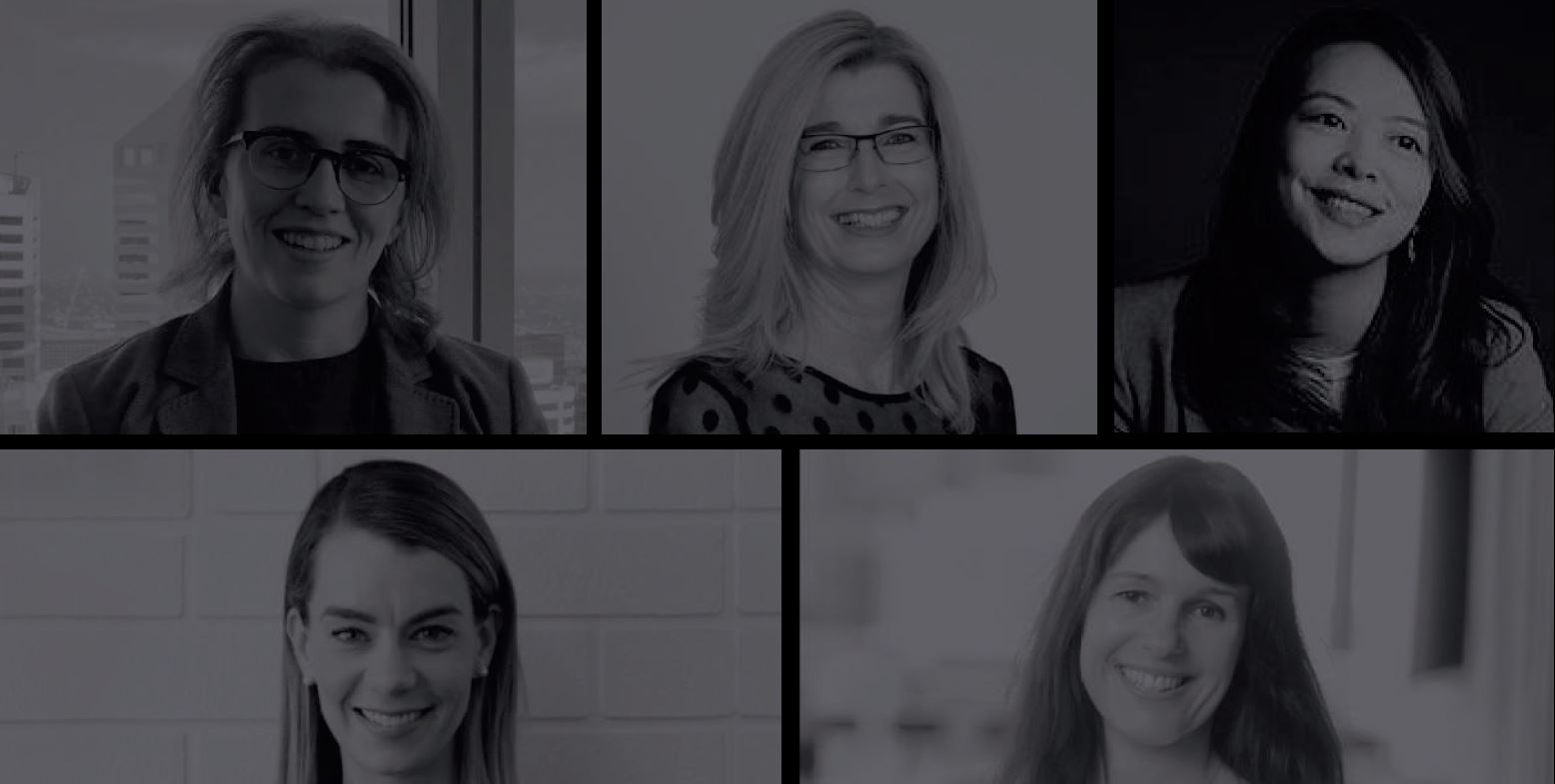 Celebrating women across the broking and lending space who are driving change and have overcome challenges or are helping others to overcome theirs
The women featured on the following pages are incredible examples of why the broker industry needs more diversity and inclusivity. Whether they have overcome significant challenges to be here or are working in their businesses to ensure greater diversity, each and every one is an influencer. They may not even see it themselves; in fact some of them questioned their involvement in the feature, but each spoke passionate words about their own experiences and what they want to see in the future.
The fact of the matter is that the broking industry is overwhelmingly male-dominated. While the excuse is that this stems from the male-heavy banking and finance industry, in which many brokers began their career, there is real potential for more women to come in.
The women we have spoken to understand the opportunities in the industry, but now it is up to the wider channel to look at how it brings in and supports those women who do want to enter it.
Some of these women are celebrated not only because they are advocating for more women in the industry but because they are working to help females across Australia with financial freedom and empowerment.
The statistics show that women are involved in 80% of financial decisions in the home, but when female customers speak to brokers they are often uncertain and nervous. Another of the many benefits of having more females involved in broking is that they can communicate with these female borrowers in a way that a male broker may not be able to.
While the following interviews focus on the wonderful female influencers who work in this industry, it's important to note that diversity and inclusion does extend beyond gender. In recent features MPA has spoken to brokers from diverse backgrounds who use their culture and experience to connect with a wide range of customers.
Celebrating women in the industry also does not mean diminishing the great work the men do. In fact, most of these women acknowledged the incredible male role models and leaders who encouraged diversity and gave them the opportunities they needed to succeed.
This report is a small way to recognise just a few of the women who are influencing parts of the industry right now, and of course there are many more out there.
KATE LUFT
CITI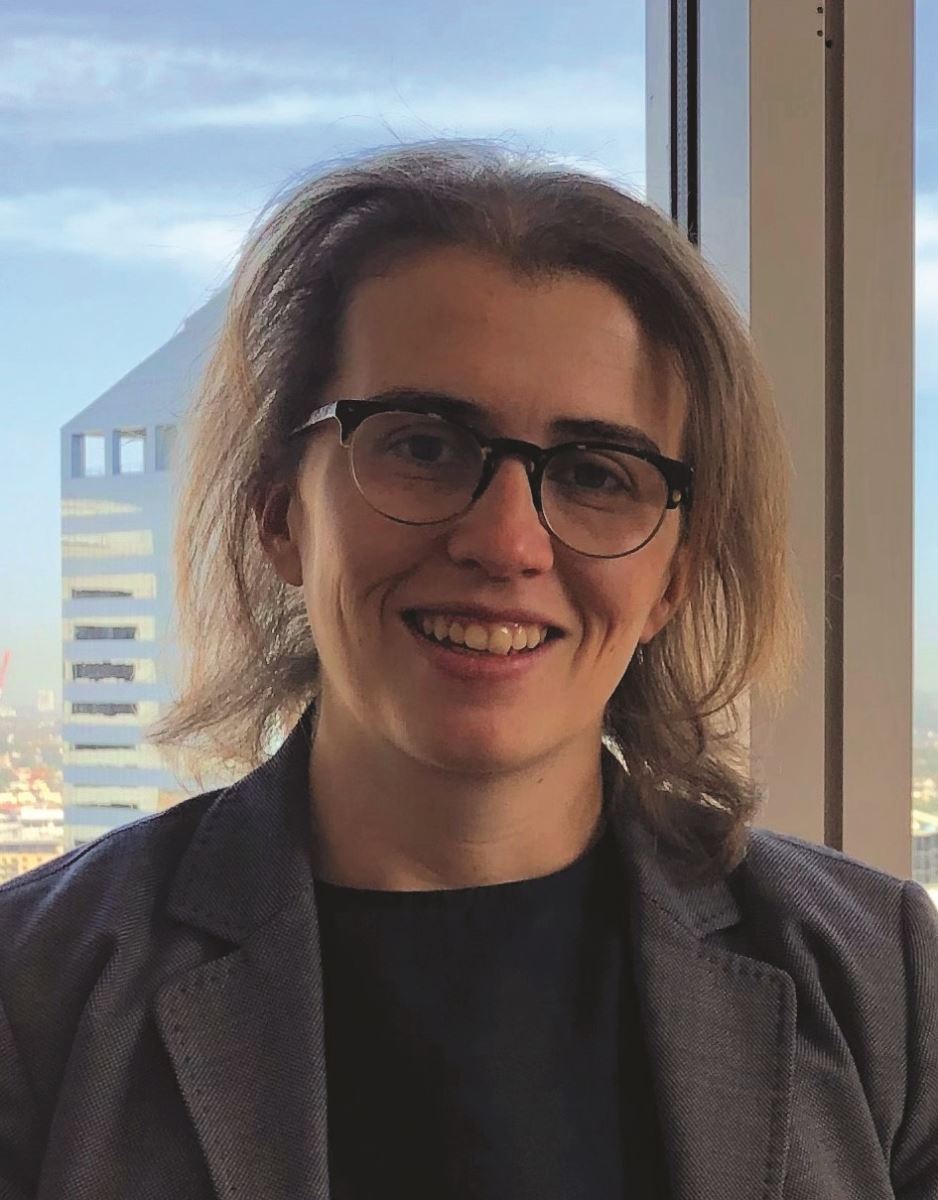 Now living in her 25th country, Kate Luft, head of retail banking and mortgages at Citi Australia, started her career at the bank on the trading floor in New York, an area she says "couldn't be less diverse".
Over the last 11 years at Citi, Luft has moved between roles and locations and in doing so has seen the benefits diversity brings.
"I'm fortunate to work in an organisation that's in over 90 countries, because we get the benefit of a strong diversity of ideas, background, experience, age and seniority level," she says. "The best ideas can come from any level, and you get these by creating a safe space for communication. Diversity is not just having the right people around the table; it's ensuring those people speak; it's creating the space for people to feel comfortable."
Luft spent some time restructuring the bank's consumer business in Latin America, where cultural diversity was a huge factor.
"It comes back to building relationships and trust and not imposing your views, and understanding you're an outsider but using it to your advantage," she says.
"Diversity is not just having the right people around the table; it's ensuring those people speak; it's creating the space for people to feel comfortable"
"You get to listen and learn about the culture and the history behind it. You talk about how you can improve or innovate, but don't go in without respect for the history of a business or to question why things are done."
Looking at gender diversity in broking, Luft says it is reflective of the financial industry. She says there is an opportunity for more diversity, but it is good there is growing awareness.
Luft is looking at how Citi can help encourage more diversity in the mortgage space. However, its BDM team is about 50–50 in terms of gender split, and its top-performing BDMs are all female. Across all business divisions at Citi, globally the gender split is even, but at the senior levels it is only 30% female. Luft says this transparency is crucial to understanding the problem, and in order to change this mentorship and support are crucial.
"It's not just females giving support; it's the males. I have had some great male mentors. A real question is how do you really create the ability for those more junior people coming in to feel included, to feel welcome and to feel supported; that's where it starts," she says.
The bank is hiring not on a "tick a box" approach to fulfill quotas, she says, but instead is aiming to achieve the right level of diversity by "starting at the beginning". The right person will always get the job, Luft says, but there has to be a diverse slate and the assurance that everyone has the right opportunities.
RENEE TOCCO
LOANEZI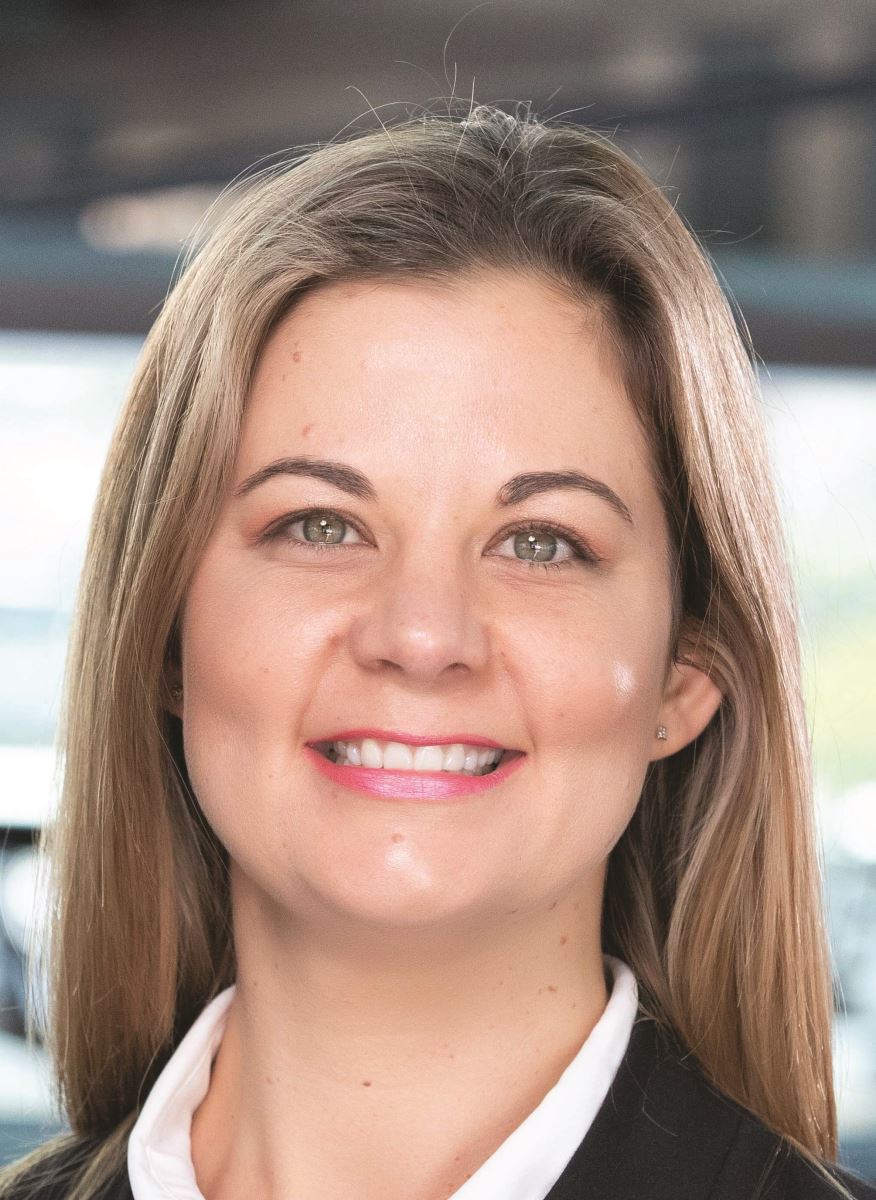 Diversity is one of the most crucial focuses of the broking industry, says Loanezi managing director Renee Tocco. It isn't just about equality or encouraging more women but about supporting younger entrants who may not feel included or welcomed by older brokers.
Although Tocco originally trained in natural medicine and then worked in the tech space, the moment she put pen to paper on the concept of starting her own mortgage broking business she knew she had found her passion.
Tocco was born in South Africa and moved to Australia when she was 16. She remembers school holidays when her mum would take her to work and she would see first-hand examples of relationship management and hard work.
"She taught me that there are enough wins in this world that you will not lose anything by cheering for someone else, and I love that celebrating others successes is naturally such a big part of who am I as a result," Tocco says.
She admits that entering the industry was difficult for her, mostly because she was completely new to it and had no support network. That was until she met the team at Connective, where the support she received was "nothing short of remarkable".
Tocco is on the board of the Commercial and Asset Finance Brokers Association of Australia and is spearheading a program to address gender and youth inequality in commercial broking. She says broking reflects the people who were working in banks 20 years ago and needs to be more representative of the Australian demographic. "It is super important to foster more support for minority groups so they feel welcome and included when they try to join this industry," she says.
ELISE WARD
PROSPA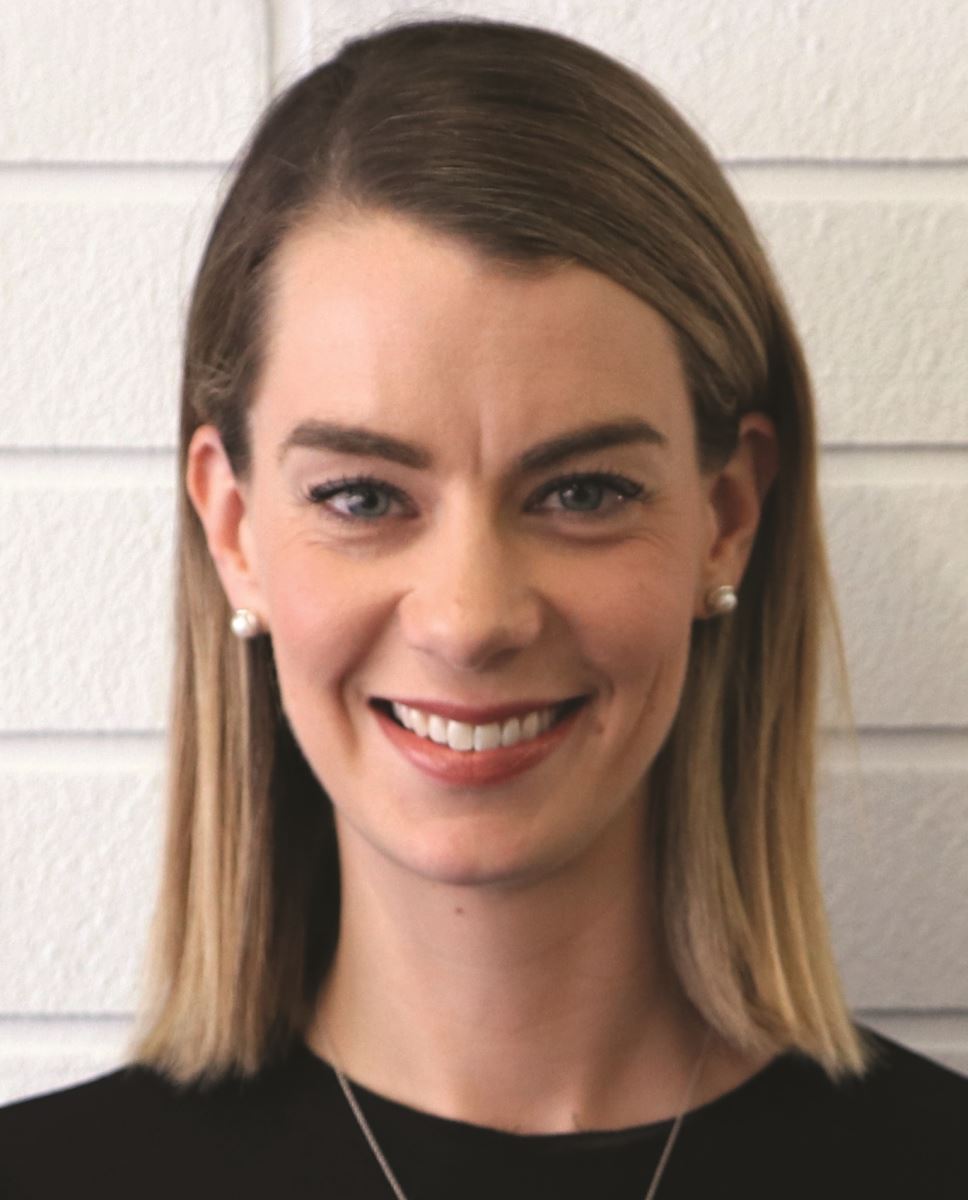 As leader of the diversity and inclusion program at Prospa, Elise Ward brings to the role 12 years' experience in delivering progressive people and culture strategies across a diverse range of companies, from small startups to large multinational organisations.
Growing up with a mother who worked as a full-time educator while raising three children, Ward is aware of the challenges many women face in balancing a rewarding career with their unique circumstances.
"She is the reason why a career was something that wasn't foreign but instead a viable option for a female and a mother," Ward said. "While it was no doubt a challenge, I saw how rewarding her career was, I saw the impact she made and knew it was something that I cared deeply about."
This is the mindset she would like to see more of in the broking community, as she believes the industry should continue to recognise why gender diversity is important.
"When it comes to gender diversity, women are still under-represented in the broker community, just as they are across finance more broadly," Ward says. "We have incredible female broker partners – many of whom are building successful businesses of their own across Australia – but more needs to be done at both a local and national level to engage and support women in this industry."
Ward is committed to building a diverse and inclusive culture at Prospa.
"A diverse and inclusive culture is nonnegotiable for any organisation that demands innovation and creativity," she says. "At Prospa, we encourage people to think diferently and bring different problem-solving styles to the table. When we have diversity of perspectives, we deliver better solutions for our partners and customers and a better workplace for our team."
"We work with incredible female brokers ... but more needs to be done at a local and national level to engage and support women in the industry"
Among the diversity initiatives Ward champions at Prospa is the firm's partnership with The Dream Collective, a global leadership consultancy that aims to increase female leadership in business.
"We are taking steps every day with The Dream Collective to improve our gender diversity and female representation at a leadership level, and ensuring that our processes and settings are right to ensure we attract and retain the best people," Ward says.
"We set lead and lag targets in this space to ensure that we remain focused and accountable for continuous improvement in these areas. While there is a lot of work to be done, The Dream Collective are a fantastic partner to be on this journey with us to challenge our thinking and provide guidance."
KATHERINE PERSOGLIA
PROPERTY BEFORE PRADA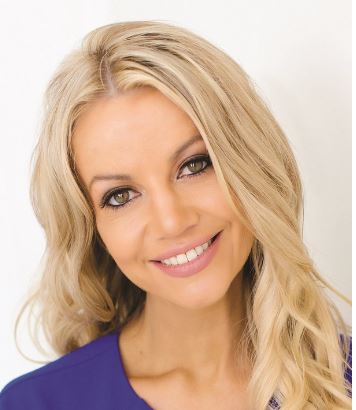 When Katherine Persoglia first became a broker she was one of two females in the office, working harder than anyone else because she felt she had to do more and know more than the men did. She worked 80-hour weeks, took on the 'dead leads' and drove hours away to meet with clients.
She is seeing more successful females coming through the ranks now, but there's still an opportunity to attract more, "not just as PAs but as leaders".
The gender balance is important, Persoglia says, because female brokers can have different conversations with their female clients.
"We relate differently female to female, we have different conversations, we can really drill down to what's important, we speak the same language," she says.
However, as a mum of two, Persoglia understands the challenges many female brokers have to face. She says there is always guilt when she goes away and when she wants to spend time "in the moment" with her children, but the business is always in the back of her mind.
Persoglia's own business, Property Before Prada, is built around her desire to help educate and empower women. She runs educational programs to guide women on how to take control of their own financial situation, including workshops where she goes through her own wins and losses.
Persoglia, who aggregates under Loan Market, was always interested in property, and bought her first investment property at the age of 19. Having experience on both sides of the fence, as both customer and broker, she uses that to guide other women on their journeys.
"It's really important that women see and have role models who can actually make it simple and let those women know they can do it," she says.
While she says that one day she might open up her programs to men, she knew when she relaunched her business that she wanted to market towards women. The female-only environment allows them to ask questions without feeling intimidated.
JOANNA JAMES
MORTGAGE EZY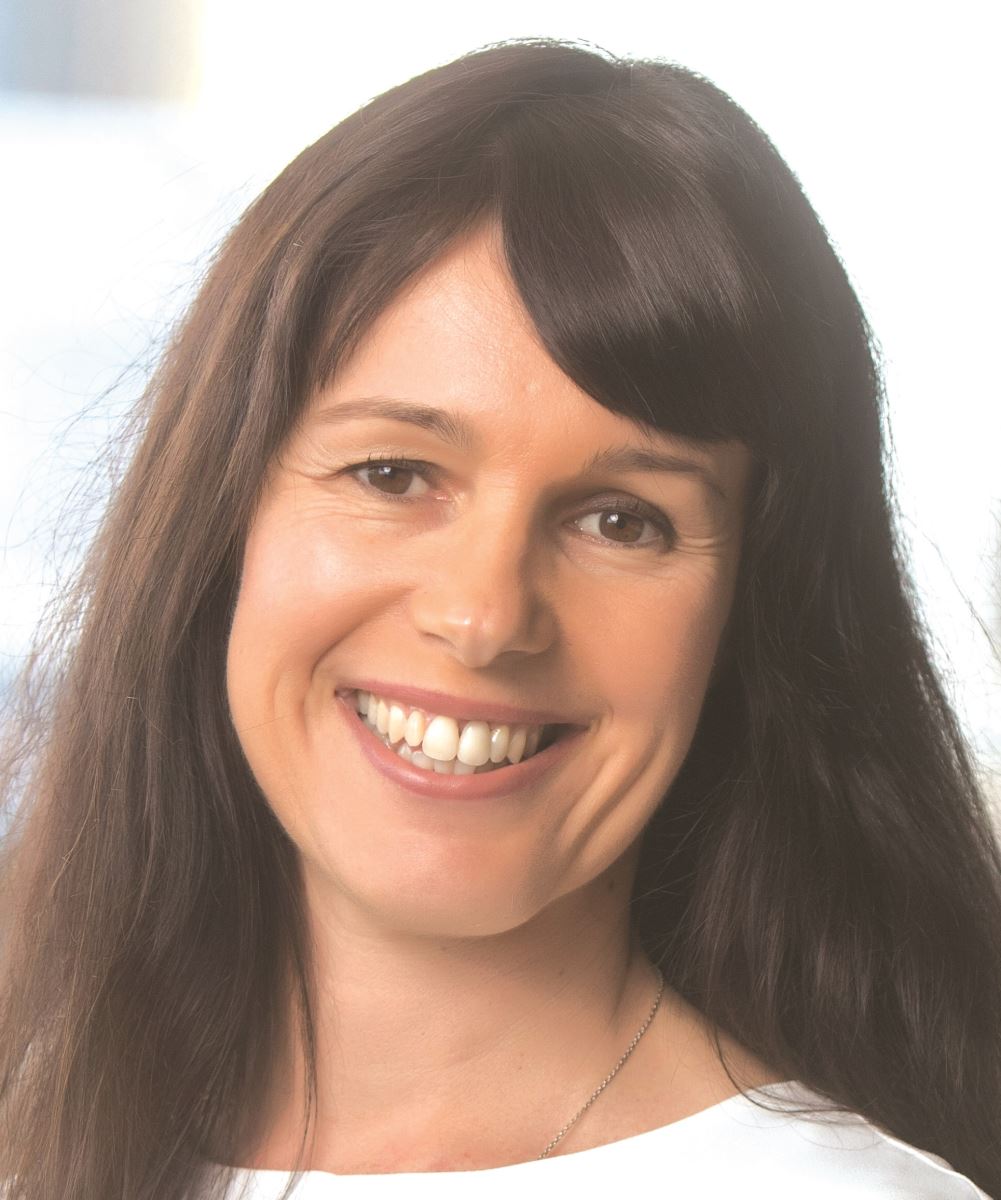 "Culture eats strategy for breakfast", according to management consultant Peter Drucker, and this is now the personal mantra of Mortgage Ezy's general manager, Joanna James. She says the most important thing she does is inspire her team to be united and to embrace their differences as their strengths.
James originally trained as an architect and builder and spent her earlier years in the design and building trade. In construction, she worked with a crew of concreters, and she remembers a number of occasions when she was considered a token assistant in the room. Now in the finance industry, she says there are still days when she is the only female around a boardroom table.
James joined the industry and Mortgage Ezy in the early 2000s, but her experience in construction left her with a love of creativity and style, which she often applies to her applications in the broking business.
While making a career change is often intimidating, James was inspired by Charlotte Gerson, who was "passionately driven to create a difference in the world" and when she was well into her 80s was healing terminally ill patients given up for dead by the medical profession. "She inspired me to realise I have many, many more years to develop my career," James says.
The hurdles women face depend on the individual, she says, but most women she knows finds 'balance' the most challenging. "Whether or not someone is married, and has or doesn't have kids, it is something that only each individual can measure. Some weeks it really is a juggle," she says.
While diversity and inclusion may be improving in the industry, James believes broking still has a way to go before it fully represents the diversity of the Australian population, and this goes beyond gender.
Moving forward, she says the industry needs to have conversations about quality over quotas.
Mortgage Ezy has continued to see growth, and James says this is partly down to its ability to embrace individuality and diversity. She says the key to success is "hiring people on attitude, promoting people on ability and motivating people through inclusion".
SARAH LIU
THE DREAM COLLECTIVE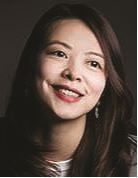 The rejections and naysayers were the "best thing that ever happened" to her, says Sarah Liu, CEO of The Dream Collective. As a young Asian woman trying to enter the workforce in Australia, she was told to adjust her expectations as to how far she could make it in the corporate world.
She says this just helped bring clarity, and it forced her to question how determined she was to achieve her goal.
Liu began The Dream Collective as a personal project six or seven years ago; it is now a global diversity and inclusion consultancy that helps businesses attract, retain and advance female talent. The group is currently working with fintech lender Prospa on its diversity and inclusion initiatives.
Liu's vision for The Dream Collective came after she started a career in marketing and branding. Unable to find anything to help her as a woman at her career level, as everything was aimed at executives, she decided to create something herself.
Being told that something isn't possible has also always been a driver for Liu.
"You become a role model not because of what you achieve but because of how you make people feel"
When I was at university I wanted to go to Japan to study abroad, but people told me that was impossible because I didn't speak Japanese. Not only did I get into university; I got a full scholarship," Liu says.
She names one of her role models as Pip Marlow, who recently moved on from her role as Suncorp CEO of customer marketplace and was formerly managing director of Microsoft. Liu remembers one example of Marlow's leadership style that particularly impressed her.
"She was walking around the office and she knew everyone and knew their family and what they were doing. I was like, how do you remember everyone? She said the reality is you can't remember unless you genuinely care, and I genuinely care," Liu says.
"You become a role model not because of what you achieve but because of how you make people feel."
Working closely with female talent, Liu sees the barriers that women face, some of which are put up by themselves.
In terms of the workplace, she says the corporate world was created for men by men and this has left a bias.
"Men are more likely to be evaluated based on potential, but women are more likely to be evaluated on past performance," she explains.
Working towards a more diverse and inclusive workforce, Liu says it is important because the world is diverse.
"Diversity is having every seat at the table. But inclusion is making sure their voices are heard. How are you encouraging and creating an environment that has that culture?" she says.
JANELLE PEARCE
WESTPAC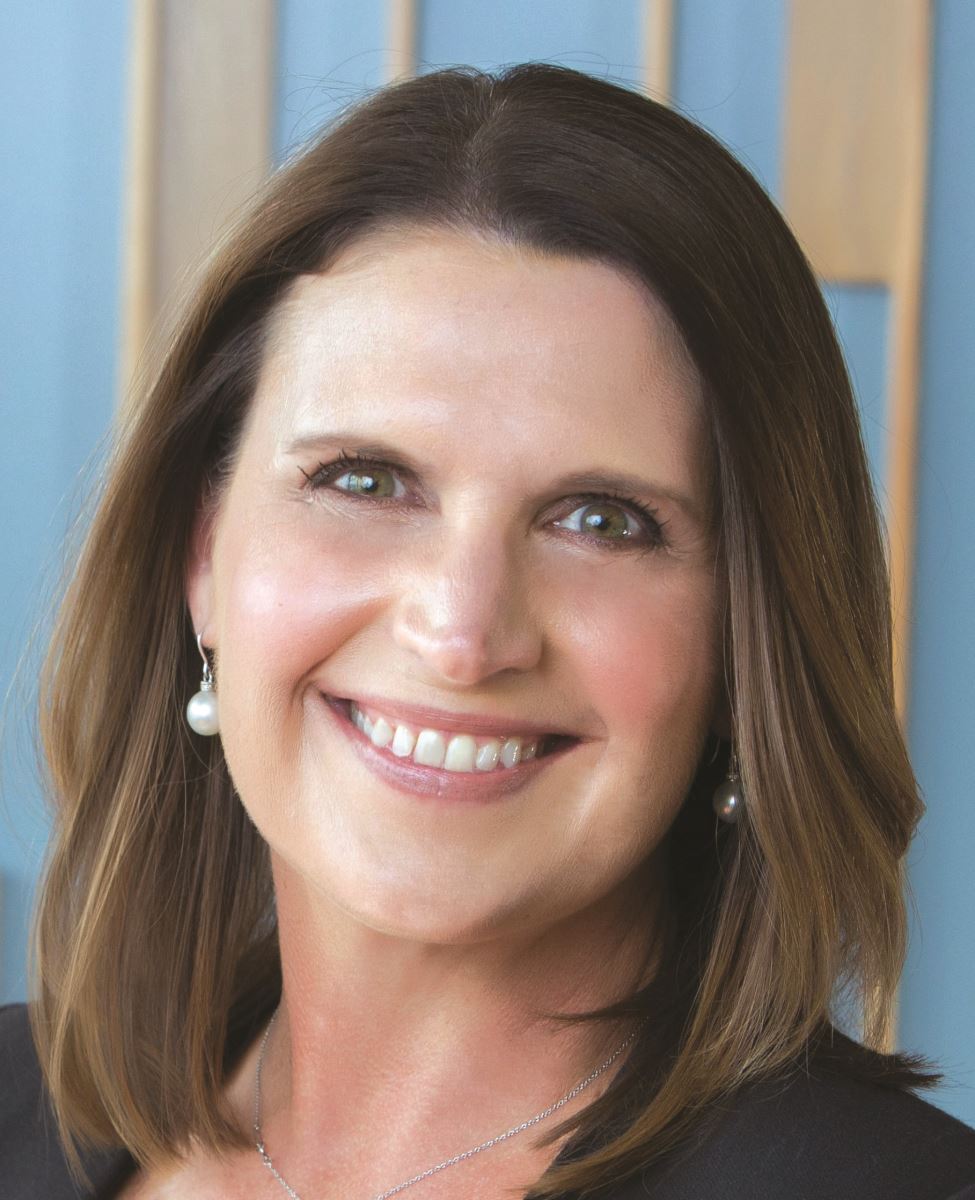 Westpac National head of commercial introducers Janelle Pearce built her way up right from the bottom at the bank, from support roles to relationship management and then into leadership. Twenty-fi ve years after she first joined Westpac, she found a unique opportunity in the third party space.
All of her direct leaders throughout her career have been male, but she did have great women around her who she admired, and they supported each other in achieving their goals.
That was not always the case, though. Pearce says she has seen women excluding other women far too often, or putting them down to make themselves look better; that is the opposite of what Pearce is trying to promote.
"I've always been someone who'd want to support my people, back them," she says.
In her earlier days as a relationship manager Pearce had a male customer who asked to move his account so he would not be with a female. While she admits it was upsetting, her boss backed her and she stuck with the client, later forging a great relationship and proving why she was in the role.
"That one decision by my leader taught me a lot about backing other people and giving them the opportunity to shine, rather than simply making a decision for the wrong reason."
Pearce can see how male-dominated the commercial space is. She says it is growing, and even in business banking roles there are more women coming in, but there are so many opportunities for the gender balance to grow.
"I think it's important to have a diverse mix of people in my team. There's no cookie-cutter model to success; it's really about allowing our differences to be part of what makes us succeed."
NANCY YOUSSEF
CLASSIC FINANCE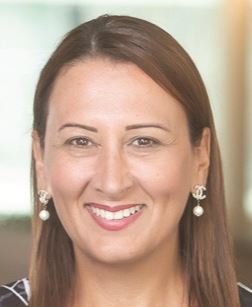 Nancy Youssef is not only a finance broker and a mentor to other brokers but has founded her own brokerage, recently released a new book and fights for change in the industry.
Her journey began in her 20s when she bought her first property and met with a big four banker, who gave her a crash course in how lending worked.
"My parents hadn't given me any financial advice, and I certainly hadn't learnt anything in school. There I was, in my 20s, learning for the first time about debt, equity and leverage! It took me longer still to understand how to be comfortable with debt – to actually see the benefits and advantages it could bring about in my life," she says.
Years later, she wanted to refinance her home loan and met with a new bank manager who she "hammered" with questions; he ended up offering her a job as a BDM. She did that for a few years and then launched Classic Finance in 2003.
"I think we can all collaborate together for the greater good of the industry and to create an industry that is sustainable"
When Youssef first started out in the finance industry, she says it was "very much a boys club", especially with respect to finding sounding boards or mentors. She relied a lot on seeing speakers and doing professional development outside of the industry in order to grow her network.
"It was difficult to find groups of women like we have today who get together, collaborate, support and inspire one another," she says.
"But I've also been fortunate enough to have a lot of male allies in my corner; I don't like the notion of 'the men are over there and we're over here'. I think we can all collaborate together for the greater good of the industry and to create an industry that is sustainable for the next generation."
Youssef says businesses are beginning to see that a diverse culture is required for better decisions and to future-proof the industry. However, she points to the recent MFAA Opportunities for Women report, which has shown that the number of female brokers coming in is slowing down.
"With the amount of change within the industry, following the royal commission and APRAs interference in the last few years, [broking] is becoming more challenging as it doesn't offer that same flexibility it perhaps used to," she says.
As the industry moves forward, Youssef says business owners need the tools, education and pathways to recruit.
"A lot of small business owners aren't skilled at recruiting, and the reality is, hiring people who are 'just like me' is not the way to go – you want to hire people who are the opposite of you, who are going to bring skills and experiences that both challenge and complement your own. You're going to get a much better and broader team that way," she says.
ADRIENNE SMITH
AMP BANK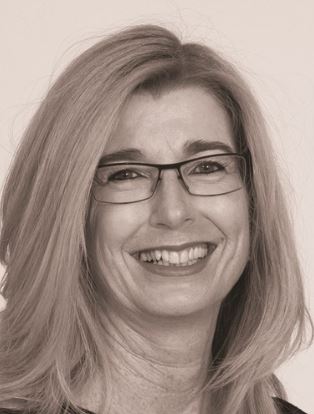 Having worked in the finance industry for over 40 years, across three countries, in major and non-major banks, retail and commercial banking, audit, technology and now third party, it's fair to say that Adrienne Smith, AMP Bank's director, distribution, knows what she's talking about.
In the third party space for the last 20 years, she says she has a real passion for it and loves working with intermediaries.
Smith says she has been fortunate to have had many strong female bosses in her various roles, who inspired her and continue to do so. More personally, she says her mother and grandmothers were very strong women and her biggest inspirations.
"I will not learn or develop if I only work with people who are like me. By promoting diversity and inclusion, you will have diverse thinking, and this is a very good thing"
"The lessons of appreciation and, in particular, resilience have set me up for life. They are no longer here, and were present in very different times; however, their views on humanity, integrity and treating people with respect stand the test of time," she says.
When Smith started out in finance at the age of 16 at a major New Zealand bank, there were no female branch managers, and only one female deputy branch manager in the entire country. However, she had a supportive male boss who encouraged her to continue studying after hours; she did this for 20 years, covering a range of subjects and going on to study for a master's.
Smith says diversity is important to her because she likes to work with the best people, not just for business outcomes but also for her own development.
"I will not learn or develop if I only work with people who are like me. By promoting diversity and inclusion, you will have diverse thinking, and this is a very good thing," she says.
Smith notes that women often face hurdles such as for childcare, and may be afraid of applying for roles unless they are 100% certain they can do the job from day one.
At AMP, she says the culture has a strong focus on diversity and inclusion, led by chief executive Sally Bruce. The bank is committed to flexible work practices to help attract a diverse workforce.
"I think in any industry there's always an opportunity to promote diversity and inclusion. With the very nature of the role, flexibility is a key lever for this – we know this flexibility is one of the most highly valued attributes of working in the industry, for both men and women," Smith says.