One of his brokers now settles $8m per month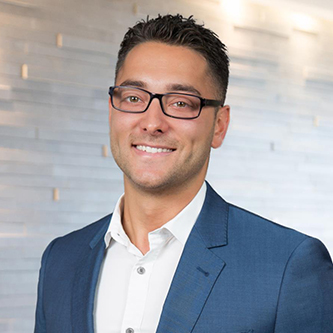 A managerial experience in customer care and mobile lending at a big bank has taught Finsure Finance & Insurance state business manager David Vizza that one can never over-service a client. He even finds many of them hungry for education.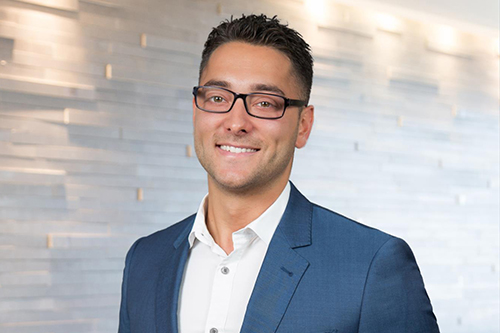 "I have been challenging my brokers about how much more they can achieve, and the feedback has been incredibly positive," the decade-long finance veteran and 2019 AMA Bankwest Best Aggregator BDM finalist told MPA.
"I am most passionate about helping my mortgage broking clients grow their business and achieve both their personal and financial goals. This includes providing value and insights on business growth, revenue and profitability, customer service, diversification and technology innovation.
"Working with small businesses to identify new ways to differentiate themselves from their competitors and seeing a broker's settlement volume grow is incredibly rewarding."
One of the brokerages he handles saw their settlement volume and client retention grow by 25% and 32% respectively in one year, while another now settles between $6.5 to $8m per month.
A credit analyst's mind
Some of the specialist skills Vizza possesses include referring new-to-industry brokers to specialist service providers who can quickly build a brand and boost lead generation, expanding a broker's offering and introducing strategies for customer retention.
Along with using his leadership skills, Vizza builds trust and rapport with brokers to help them exceed industry standards, and to push them to work through their roadblocks so they can achieve more. Due to his background in credit, Vizza knows how to think like a credit analyst and can improve the quality of a broker's application and speed up processing time.
"I constantly encourage, educate and support my brokers to start with a clear and concise submission commentary. I instil the importance of providing all relevant supporting documents in anticipation of what credit will ask for in advanced," he said.
Vizza leverages his industry connections to help brokers improve their business. He first understands the opportunities and issues confronting brokers, then offers strategies to boost their productivity and performance.
"There's no point in putting execution before strategy and referring brokers to the wrong specialist for help, so I invest time to get to know their business and objectively recommend the support or programmes they need," he said.
"I am a 'super connector' because I believe you are the sum of the five people you spend the most time with, so I want to surround my brokers with amazing people."
The journey differs
Vizza characterises great brokers as someone who possesses a wealth of knowledge around bank policy, compliance and products; who demonstrate authenticity and sincerity, and puts customers' interests above their own. Some of them, just like him, even topple work/life boundaries by always being "on" for clients. However, he added, over the past year, the industry has been good at shining a spotlight on the importance of looking after one's health and mental wellness.
According to Vizza, while each broker is on a different journey, their objective, in most cases, remain the same — to provide great customer outcomes and help create sustainable, profitable businesses. If he can help a broker achieve that objective, he knows he will gain a lifelong relationship.
Apart from lunch with family, Vizza and his wife Liz spend most of their weekends reading books to and enjoying the wiggles of their beautiful 11-month old baby girl, Ava.