He likes to "whiteboard difficult scenarios" and breaks them down into five components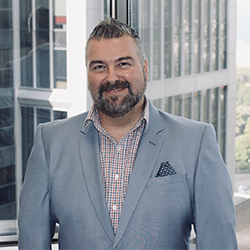 As the mortgage broking industry gets bombarded with noise from all directions, Finsure Finance & Insurance national learning and development manager Anthony Zveglic is keeping an eye on issues while diligently servicing existing customers and attracting new ones.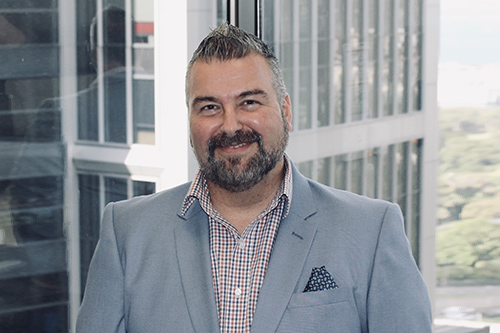 "My aim is to make the difficult simple and easy to understand. I always look at each scenario from the lender assessor's perspective,' Zveglic, a 2019 AMA Bankwest Best Aggregator BDM finalist, told MPA.
A highly visual person, he tends to "whiteboard difficult lending scenarios" and breaks them down into compartments — income, security/LVR, policy/eligibility and mitigants.
Prior to joining Finsure, Zveglic was a learning and development manager at BT/Westpac, working closely with stakeholders and implementing the big bank's retail branch network training.
"The role at Finsure attracted me because it was a newly created position in an organisation with an excellent culture and a genuine family feeling," he said.
Zveglic strengthens his relationship with brokers by conducting monthly in-person meetings which include deep dives into their activities, challenges and generated outcomes.
Some of the best practice tips he gives brokers when submitting loans include diligently following the lender's submission requirements and getting it right the first time.
"There's absolutely no point submitting an application with missing information; that is frustrating for the lender assessors. It puts you back to the bottom of the assessment que and gives you a poor reputation," Zveglic said. "And don't make every submission 'urgent'. Manage your time and the process."
Zveglic requires every broker he handles to complete a monthly activity tracker that would later be analysed. To help drive productivity for brokers, Finsure has recently launched 'Infynity', a dynamic platform that supports its broker network in various ways, including managing customer and lead database, processing lending applications and upskilling using information and opportunities Finsure uploads in the system.
Zveglic regularly attends educational and motivational events not only to sharpen his industry knowledge but also to maintain a positive outlook on every aspect of his career and home life.
In their downtime, Zveglic and his wife get involved with the activities of their two young boys. They all love the outdoors and would usually go camping or hit the beach and bike tracks.
Having grown up in an isolated rural area, Zveglic is amazed by the plethora of activities metro Sydney offers, such as festivals and local community events. He also takes his family overseas to experience other cultures.