She employs part-time contractors with school-aged children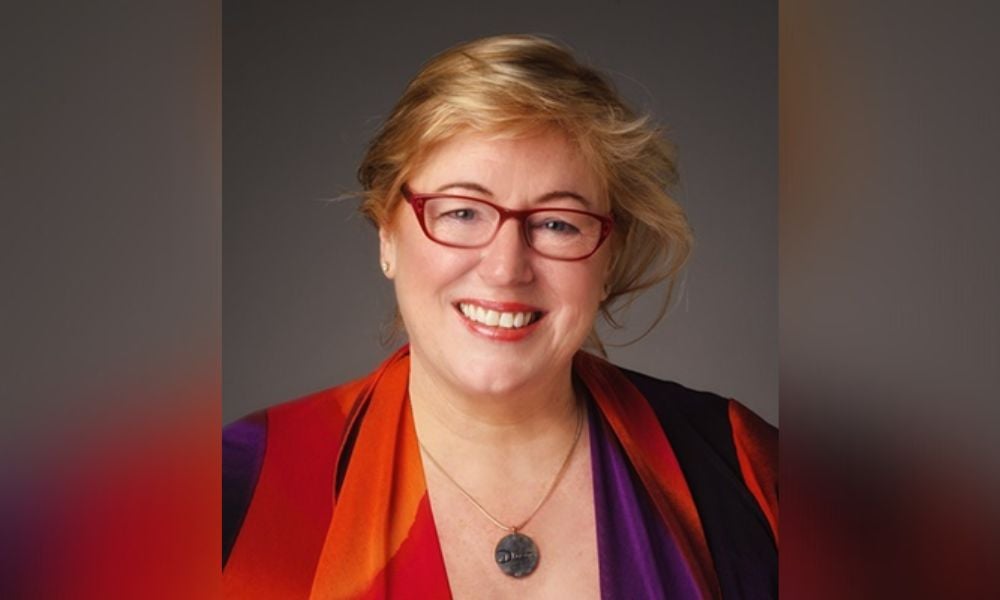 An established broker who educates and empowers clients through the home-buying process is adopting that same practice in the workplace, providing flexible working practices to working mums.
Louise Lucas (pictured above), founder and CEO of The Property Education Company, started out as a mortgage broker in 2007, when she worked as part of a franchise group. She went on to establish her own business in 2015, which focuses on educating clients while they work towards becoming property owners.
Lucas, who often helps clients by "holding their hands" while they save a deposit, told MPA they often tell her that brokers won't see them because they don't yet meet lending criteria.
Read next: Being female an opportunity, brokers say
"I will always see them [and] talk to them, because someone's got to give them the advice on preparing for the loan," Lucas said.
Lucas, who won the Empowerment Award for Victoria in 2018 and 2022 as part of the Connective Excellence Awards and also the MFAA National Residential Mortgage Broker of Australia in 2016, said empowering women was a practice she adopted both within the workplace, and with clients.
A mum herself, Lucas employs four contractors, all of whom are women with school-aged children aged under 16 and work part-time hours.
"A lot of them have come from full-time jobs and have had to give them up when they've had children," Lucas said.
Her business fosters flexible working to fit around family commitments, she said. Contractors cover for each other over school holidays, and back office support allows employees to follow deals through to settlement. This allows them to temporarily step away from the transactional nature of the home-buying process, and to work hours that fit their lifestyle.
"[They] can work during the day or early morning or late at night, rather than working during office hours," Lucas said.
That same flexibility was available to clients, many of whom preferred to talk to a broker outside of standard office hours, Lucas said. Rather than visit clients in their home, Lucas said clients had the option to meet either at the office, or on Zoom. This was sensible and safer – and a much better use of a broker's time, she said.
"We're always seeing people at 5, 6, 7pm on Zoom just to have a quick meeting … it's often too hard for people during the working day and this makes life much easier for them," Lucas said.
MFAA figures indicate the industry has struggled to retain female employees. The MFAA Industry Intelligence Service Report 14, which covers the six months to March 2022, shows the number of female brokers in the industry continues to decline, with the proportion of female brokers decreasing 0.3 percentage points year-on-year, to 25.5% (the lowest observed).
Due to the ability to incorporate flexible working practices and meet with clients after hours, Lucas said the mortgage broking industry held appeal for working mums.
Additionally, through her business, Lucas said she worked with many divorcees, as well as single women and single men. Both male and female clients had a tendency to trust women more than men with their financial decision-making, she said, which may come down to women's ability to build empathy and gain trust.
Read next: Fitness to Finance: Broker makes her mark online
Lucas said she was able to draw from her own personal experience making offers, and helping people negotiate through a property purchase.
"It's having someone to talk to through a major purchase in their life when they're trying to make an offer, and they feel they're getting bashed around by real estate agents," Lucas said.
Rather than focusing on volumes, commonly referred to as "burn and churn," Lucas said her business set out to look after people and get to know them.
Prospective homebuyers are often misinformed and need a broker to work with them to get their finances in order, she said.
For example, people may dip into their accounts at the end of the pay cycle, going into the red. Another common pitfall involves people applying for a credit card thinking it would help them qualify for a home loan, when there are plenty of other opportunities for lenders to assess a borrower's creditworthiness (such as rental history, or holding a utility account), she said.
"They're not warned – they don't know anything about it...we like people who like our help," Lucas said.
It seems the approach of focusing on building long-term relationships with clients and repricing them every six months is paying off for Lucas, who said her mortgage book has very little run-off, and that she consistently receives referrals from her clients' family and friends.