Social platform drives leads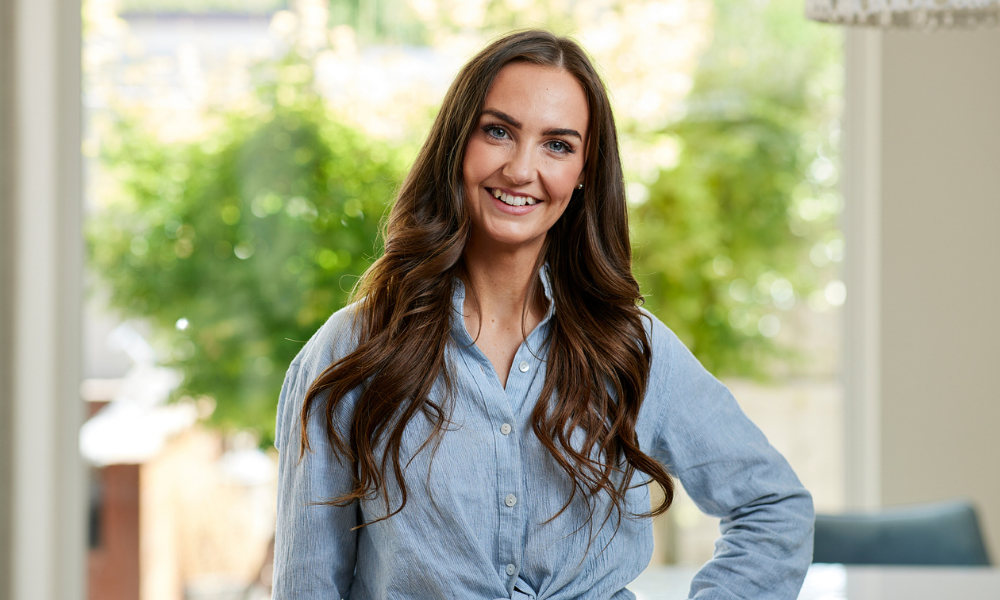 A Melbourne-based broker is making her mark online, using her website and social media to bring in business.
Part of the broker panel at the MFAA's 2022 conference, Penny Finance founder Morgan Owen (pictured) said being online enabled her to reach "a really wide audience". Rather than be confined to one state, brokers can "write mortgages all over the country", she said.
Having moved into finance from the fitness industry, Morgan's business is an all-female team. She works alongside another broker (Asha Carroll), a loan analyst, settlements officer, client services officer and a marketing person.
Read more: Thousands tune into MFAA 2022 conference for major announcement
MPA caught up with Owen to find out more about her online presence, including how she's using social media platform Instagram to connect with her audience – and bring in business.
To Owen, growing a strong online presence means she doesn't need to rely on a single source, such as family and friends or repeat business to find clients.
"When I started Penny Finance in 2020, I started Instagram and that's where I put all my focus: that's where I was, so I figured that was where my audience would be", Owen said.
"It's all very well to have a brand but people want to connect with people."
Through her website and Instagram handle, _pennyfinance, Owen said there were multiple ways people can find her.
Having initially worked out who her target audience was (females aged 25-44), Owen's strategy was to understand how and where to connect with them.
Focusing her efforts online cuts out some of the work involved in building rapport and trust before getting down to business, she said.
"Once I get on that call, they already feel like they know me: I don't have any cold calling or asking for business … it's a nice way to go about things," Owen said.
Read more: Strategies to turn a 'cold' lead into a 'warm' lead
Having built a website that takes customers through the mortgage sale process, Owen said leads generated from Instagram resulted in appointments booked via her website.
By the time the enquiry comes through from her website, Owen has a clear idea of what a person wants, whether it be budgeting and cashflow, refinancing or buying a first home. There's even an option for those that have no idea where to start and need help.
"People will see me, or follow me on Instagram, they'll click through to the website and book a call … all of that is completely automated and I'm notified [via] my inbox" Owen said.
People want to book a time or a conversation without having to go through a manual process, she said.
Owen's number one tip for other brokers considering where to market their services is to have a clear idea of who their client is and "find out where they are".
"If your business is purely centred around commercial developments for example, go after developers – you need to target your marketing and your time where your people are."
For brokers considering building a social media presence, Owen's top tips are to make a start and to use their knowledge to explain concepts, remembering although information is searchable "people don't know what they don't know".
She also suggests brokers make sure that what they put out there is authentic and relevant to their audience.
"From my experience, you're just going to get better as you go: the more you do and the more you try, you're going to improve. People don't resonate with 'perfect', so just put yourself out there and start," Owen said.
Read more: Best Interests Duty 'part of our DNA' says Smartline franchisee
In addition to connecting with her audience, Owen also attributes the success of her business to taking a long-term view of the client.
People who may not be ready to take out a mortgage today could be a buyer in the future.
"We start off as their cheerleader and their coach and once they do get that deposit or income together, we become their broker," Owen said.
Whether someone is a first-home buyer, an existing homeowner buying their second or third property or an investor, her business helps them create the life that they want.
"Mortgage broking is the vehicle but it's more about just helping people get where they want to be," Owen said.