The New Year is almost here and so is best interests duty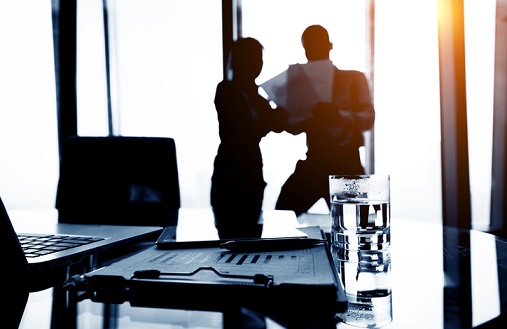 Brokers across the country have been busily preparing for the start of the 2021 and the launch of best interests duty – a game changing compliance event that is now just days away. Yesterday we heard from Loan Market and Mortgage Choice on how to prepare – now we bring you part two of our feature.
Outsource Financial – three components of effective compliance
Outsource Financial CEO Tanya Sale said there is no excuse for brokers not to be BID ready by January 01, especially given the six-month deferral that ASIC gave the industry earlier this year.
"We have all been given plenty of notice," she said. "Aggregators have put in a lot of work, preparation and clarification of what is actually required for this new regulation, so all in all I would say that they (brokers) are very prepared."
She said there are three components of effective compliance that brokers should keep in mind as they enter 2021 – "comprehensive notes, due diligence and record keeping."
Read more: What ASIC's regulatory guidance on BID means for brokers
Sale added that Outsource Financial has developed a comprehensive training programme for its brokers to this end. As part of the programme, the broker must undertake an educational webinar on the changing obligations of BID as well as complete a questionnaire style assessment on the aggregator's online learning platform.
"In addition, we have worked closely with our software provider, Salestrekker, to ensure we are providing our brokers with the best tools to be BID compliant and deliver good customer outcomes," she said. "We have also set up a BID resource centre where we are keeping them up to date with the latest news in the industry and also a BID best practices checklist they can use to review their loans to ensure they are being BID compliant."
Connective – demonstrating decisions to the customer
Executive director of Connective Mark Haron said Australian brokers have been aware of the coming change for a long time.
"It was originally announced early in 2019, following the tail of the Hayne Royal Commission report," he said. "The vast majority of brokers had already been working in that best interests culture with their customers prior to that and during this preparation process."
He said brokers across the country are largely in a good position to meet BID obligations come January 01.
The importance of good record keeping is something that brokers should continue to keep in mind, he added. While this is something that most brokers are good at, others will need to adapt quickly to ensure they are keeping sufficient records.
Read more: Connective offers tips on writing client notes for BID
In addition to this, demonstrating the decision-making process to the customer is the key thing that brokers should focus on moving forward, he said.
"It's also important for the broker to identify upfront the type of customer that they're dealing with and make sure they're considering the specific needs of that particular customer," he said. "As we explained to policy makers and government, one of the first things that brokers generally have to do is assess a customer's ability to repay the loan and how much that loan amount could possibly be.
"There's a number of factors there - the deposit they might have, the equity they might have available to them from another property and the servicing capacity - and it does vary from lender to lender.
"Then of course, any credit issues they may have need to be taken into consideration. From that the product search and the interest rate search can follow. Identifying that with the customer and then treating each customer individually, not as a one size fits all, is a key part of the remit of the best interests obligations."
Connective has delivered numerous state of the industry updates and professional development days for its broker partners, as well as consulted with policy makers on the role of brokers within the community. It also presented a BID roadmap to readiness webinar last month and has a BID education hub on its website with tools and resources as well as a comprehensive training programme.