Head of asset finance and group legal counsel call for better parity for asset finance brokers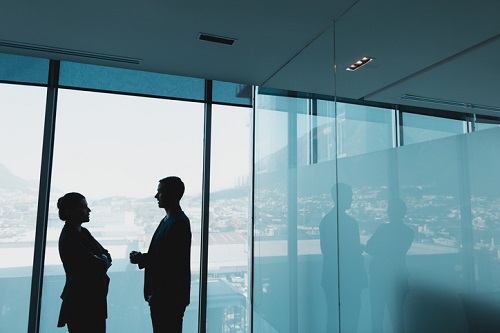 Asset finance brokers have been left scrambling after the government announced that all credit assistance providers would be subject to the best interests duty, initially rolled out for mortgage brokers, from March next year. Aside from the lack of time this gives the industry to prepare, Connective head of asset finance Brent Starrenburg and group legal counsel Daniel Oh believe the proposed legislation will create a massive conflict between the third-party channel and dealers. They spoke with MPA about the lack of parity this could cause and what they would like to see changed in the legislation.
A quick roll out
It came as quite a shock to asset finance brokers in late September this year to hear that they too would be required to operate under a best interests duty. Just over a month ago, the government put out its draft legislation and gave the industry just two weeks to submit a response. But, as if the process wasn't already operating under a tight enough timeframe, the duty was scheduled to come into effect for finance brokers in March 2021 – just four months after the draft legislation was released.
This came as quite a concern for Starrenburg and Oh who said that given the time it took to draft the final guidance of BID for mortgage brokers, the extension of the guidance to cover all finance brokers felt like something of an afterthought.
"ASIC spent six months creating RG 273, which is the guidance of BID for mortgage brokers," said Oh. "On the flipside, you get an announcement at the end of September, you get draft legislation on the fourth of November, and you've got two weeks to write a submission on stuff that's going to come into effect on the 1st of March 2021.
"It feels a bit rushed."
The BID guidance for mortgage brokers also came after more than three years of working to understand the way the residential broking industry operated through reviews on remuneration and banking as well as the Royal Commission. According to Starrenburg, mortgage brokers were therefore well prepared to see these changes come into effect.
Read more: What ASIC's regulatory guidance on BID means for brokers
More clarity is needed
Not only was the proposed extension of BID to all finance brokers delivered over a relatively short timeframe, it was also delivered with little clarity, said Starrenburg.
"All of the regulatory information that we've got applies to the mortgage space," he said. "It's all good and well of them to say there's a best interest duty overlaying, but how does it apply to the asset space?"
According to Starrenburg and Oh, there are some major differences in the way consumers access asset finance compared with home loans. The first of these is time. While it may take a few months to finalise the home loan needs of a customer, an asset finance deal could be completed in a matter of days, leading Oh to ask: "How do we transpose those (residential) principles across to a different asset class?"
The second difference to consider is scalability, he said.
"If I need a $10,000 loan to get a secondhand Toyota Corolla, is the same level of work required to meet the best interests duty as if I needed a $1m loan for a house?" he questioned.
The third difference, he said, is the monetisation of the residential space, which comes with plenty of good product comparison tools that the broker and consumer themselves can access.
"The question I'm asking is, have we thought enough about it to ensure that they're appropriate and we don't have unintended consequences as a result of trying to jam a square peg into a round hole?" Said Oh.
Conflict creates uneven playing field
While asset finance brokers will need to undertake the same level of due diligence that mortgage brokers will soon be subject to if the government's proposal is passed, dealers will continue to operate without any responsible lending obligations in place. This causes great concern for Starrenburg and Oh, who said the scenario will work in the favour of dealers.
"In asset finance it's all about expediency, fast turnarounds, where people want to access a piece of equipment in a hurry," explained Starrenburg. "If dealers are still falling under that point-of-sale exemption where they are not having to collect the same amount of supporting documentation and go through the same checks and balances as any broker, whether they be asset finance broker or mortgage broker, on the basis they are providing consumer credit assistance, that will slow the whole process down in the third-party channel.
"It will give the upper hand or the advantage back to the dealer space."
Added to this is the conflict that the dealer is the one actually benefiting from the sale, giving them more incentive to "move the metal" without needing to go through all the checks and balances of a finance broker operating under BID, he said.
"It actually winds that industry back to what we're trying to avoid and that is the cowboy era," he said. "ASIC and treasury have missed the mark on this particular one because it will create that differential playing field."
Read next: Connective offers tips on writing client notes for BID
Oh and Starrenburg agree the industry needs additional time for consultation as well as further clarity around how BID should apply to finance brokers.
"I don't think anyone's saying no best interest duty because at the end of the day, we're a consumer facing industry," said Oh. "We need to make sure consumers are being looked after, but the regulation needs to be appropriate and sensible - not to the extent that it kills off small businesses or creates unviable compliance requirements for our asset finance brokers."
They also both believe that the implementation of BID for finance brokers should coincide with the removal of the point-of-sale exemption for dealers – a concession that was introduced as a 12-month exemption in 2010, but that continued to operate for ten years.
"Regardless of where that customer goes to obtain asset finance for a consumer purpose, they should have that same level of protection," said Starrenburg.