Mortgage brokers have an opportunity to step in and make sure first home buyers know what options are available to them as property rises soar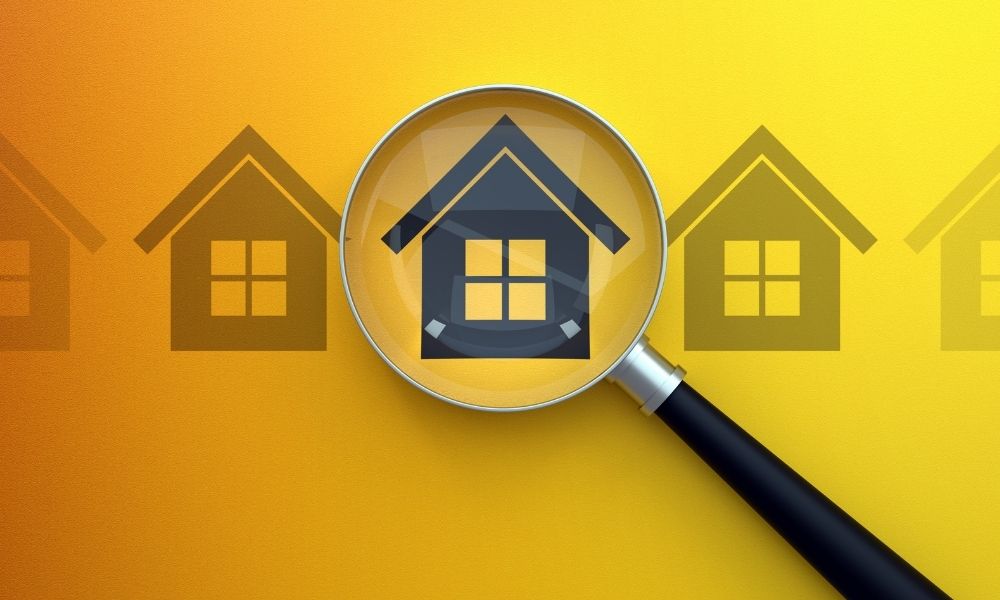 First home buyer purchases over the last 18 months have been record-breaking, and industry research only backs up the notion that the Great Australian Dream of property ownership is alive and well.
Despite the surge of new buyers coming into the market, research also shows that there are still barriers and challenges faced by those buying a first home, paving the way for mortgage brokers to come in and educate and support these borrowers.
According to a Bankwest survey, 70% of millennials and Gen Zs in Australia aspire to own their own home, and while the biggest concern is over affordability, 38% reported they had no awareness of one option that could help them achieve this: lenders' mortgage insurance.
For those worried about affordability, the current low interest rates are particularly appealing, which is one of the factors driving the significant rise in first home buyers. Bankwest's general manager third party, Ian Rakhit, says the bank has seen this segment of the market peak this year at 30% of all applications, instead of the usual 10–15%. He warns that interest rates will "inevitably rise", and brokers, as well as direct lenders, need to ensure they are doing their due diligence when assessing a customer's ability to service a loan.
"It's also important to be aware that many first home buyers might not have an understanding of the ins and outs of home-ownership and could benefit from a broker who walks them through what many might consider to be basic information," he says.
"This is one of the biggest financial decisions of people's lives, and it's important we do everything we can to provide the best possible experience to customers, and that starts with understanding the individual and their unique circumstances."
Bankwest's survey shows that affordability concerns have shifted the preferences of first home buyers. While respondents said they would prefer to buy a freestanding home, 28% of Gen Zs (aged 14 to 22) said they would opt for an apartment if they were to buy right now – almost double the national average of 15%.
Sixty-one per cent of Gen Zs said the pandemic had made it more important to buy a place that was cheap. Millennials (aged 23 to 38) were also influenced by affordability; they were more likely to look for a place that needed renovating and were the least fussy about finding a ready-made home.
"All of that points to significant changes in attitudes towards affordability being the priority for the current and next generation of homebuyers, as opposed to taking on higher mortgages for the sake of location or feature preferences," says Rakhit.
Rising prices lead to tough choices
The increasing cost of buying a home is undoubtedly making affordability a bigger concern for first home buyers. Bank of Queensland has seen the average loan size for first home buyers grow, thanks in part to residential property prices hitting record highs, particularly in Sydney, Brisbane and Melbourne.
The COVID-19 pandemic has also resulted in fewer properties being listed for sale, and with investors returning to the market, this is drastically increasing competition.
General manager, BOQ broker, Kathy Cummings, says the bank is committed to supporting first home buyers through challenges like these, and is constantly looking at ways to make it easier and more affordable to purchase a home.
One unique way it has done this is by introducing a $1 LMI for first-time buyers with over 80–85% LVR.
With people spending more time in their homes now, Cummings says first home buyers are faced with a tough choice: "Do they continue to try saving for a deposit while rent values and house prices go up, or consider moving out of the cities into more affordable places in the outer suburbs or regional areas?"
There is good news, though. The appreciating house values and current low interest rates mean there "has never been a better time to buy … and start building equity in your own home". Cummings says brokers play a vital role in helping first home buyers understand whether it is the right time for them and what the options are.
"It's important to understand that this isn't just a mortgage or finance transaction, it's a conveyancing transaction and often one of the biggest decisions in people's lives. It's also a critical financial transaction that involves risks," Cummings says.
"Acknowledging and appreciating this and working with the buyers to better understand and navigate this process will result in the most positive outcome, with a well-informed buyer who is pleased with their ultimate choices and happier with their 'trusted' mortgage broker."
Unique opportunity to guide buyers Pointing to the growing competition as experienced property investors step back into the market, Liberty's group head of sales John Mohnacheff says first home buyers are facing a number of challenges today. Slow wage growth is also making it harder than ever to save for a deposit.
"To add to this, many younger people work in areas that the pandemic has hit hardest, including retail and hospitality," he says.
Some first home buyers are navigating these challenges by looking beyond the capital cities for a home, and others are opting to buy investment properties while renting in their preferred suburbs.
On the other hand, despite all the hurdles, "property has consistently been one of the most solid investments historically", Mohnacheff says. "As the saying goes, the best time to buy property is always 10 years ago – so 10 years from now customers will likely thank themselves for taking action."
First home buyers can also benefi t at the moment from the government's First Home Loan Deposit Scheme. Mohnacheff says the scheme is an excellent way for first-time buyers to get into the property market.
"Those who are eligible can save on the cost of LMI, which can be a great advantage and even help some buyers get into their new home sooner," he says.
When working with new buyers, brokers "have a unique opportunity to educate customers and support them throughout the buying process", Mohnacheff adds.
"For many borrowers, it can be a daunting experience, and some may encounter information overload. So, being available to answer questions as and when they arise will help a good broker to stand out.
"While this may require more work on the broker's behalf, excellent service is likely to lead to return business as well as referrals to friends and family who may also be looking to buy."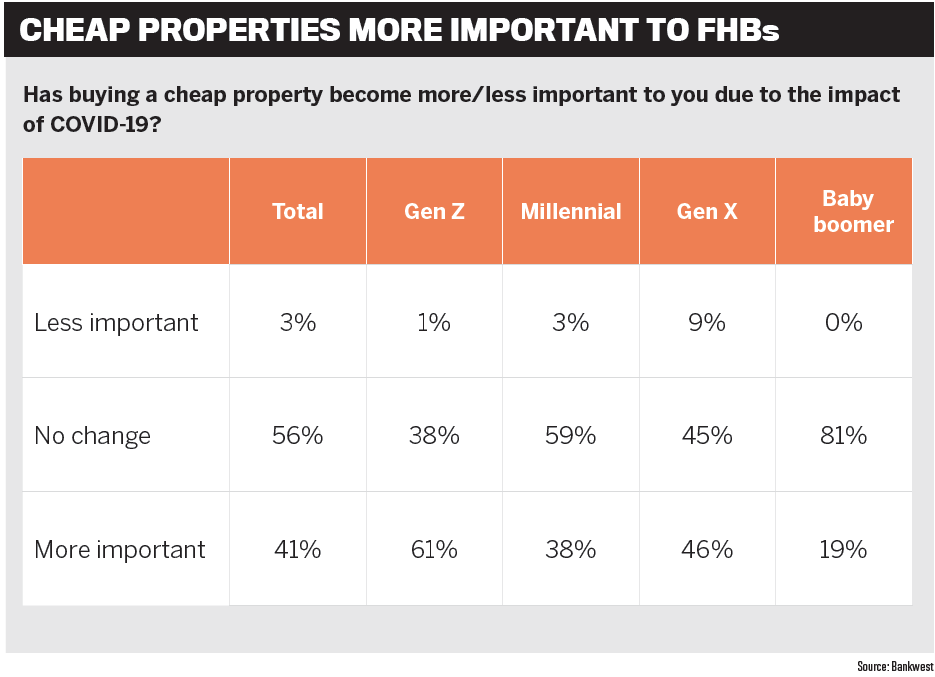 Lender commitments to help
The FHLDS is a federal government initiative that offers first home buyers a guarantee of up to 15% of the value of the property, meaning they can secure a home loan with as little as 5% deposit without the cost of LMI.
As a panel member of the scheme, Gateway Bank has seen first home buyers empowered to enter the market, but brokers need to be aware of the scheme's criteria, such as property price caps, eligibility of properties, and the finite number of places available.
Committed to helping those in this buyer segment who are not eligible for the scheme, Gateway has partnered with Genworth to offer LMI with the option to pay in monthly instalments as an alternative to capitalising LMI into the loan or paying up front.
Head of customer operations Zeb Drummond says his heart goes out to borrowers who are trying to understand all the options and deal with the uncertainty and emotions involved in buying a home for the first time.
"It's not easy. When you don't know, that's also the biggest challenge. You're trying to learn and educate yourself around how it works, and you have these overarching concerns of, 'am I doing the right thing'?" he says. "We try to counter that as best as possible through education and providing first home buyers with options and helping them get as much information along the way.
"Brokers, in partnership with us, are a fantastic resource in helping them grow that, because we don't know what we don't know, and having someone in your corner that has this experience is so valuable."
First home buyers are an important demographic for mortgage brokers to tap into, Drummond explains. He says it's a great opportunity to demonstrate the value of a broker-customer relationship.
"This is the first step in the relationship. Borrowers will have multiple opportunities; it's pretty rare that a borrower will only purchase once in their life," he says.
"And there will be other referral opportunities as well. It's a really good way to get into that space and help people, and grow their own business as well."
Education is key
Even though research tells us that young adults are starting to save for a deposit earlier in life, RFi data shows that the average age of a first home buyer is now 42 years, up from 38 in 2015. Affordability issues mean it's taking longer to reach savings goals. In less than a year, ING saw the average loan size for a first home buyer creep up from around $450,000 (late 2020) to $500,000 (mid-2021).
Head of customer experience, service and distribution Glenn Gibson says there are opportunities for lenders and brokers to support first home buyers through education and by helping them reduce costs.
Understanding the full cost of buying a home is one area in which borrowers may need educating.
"Customers often don't realise the full cost until they've reached their deposit savings goal and ask for a pre-approval ready to hit the open homes. This is when they start to realise the additional costs of LMI, stamp duty, legal fees and bank fees," Gibson says.
As many first home buyers are unfamiliar with the complexities of mortgages, Gibson says they will turn to brokers for financial education, guidance and hand-holding.
On top of advice on those additional costs, he says these buyers will need education on loan affordability, how much to save for a deposit, whether a family guarantee is an option, LMI, the types of home loan products available, the types of interest rates available, and repayment options.
"It's a great opportunity for brokers to establish a strong relationship with a first home buyer and to continue the relationship over the customer's life cycle," he says.
"For instance, when the first home buyer moves on to the next stage of their life cycle, such as having a new baby, they're very likely going to need to upgrade to a bigger property, and that's when the broker may be able to assist with another home loan again, and in the next life stage and so on."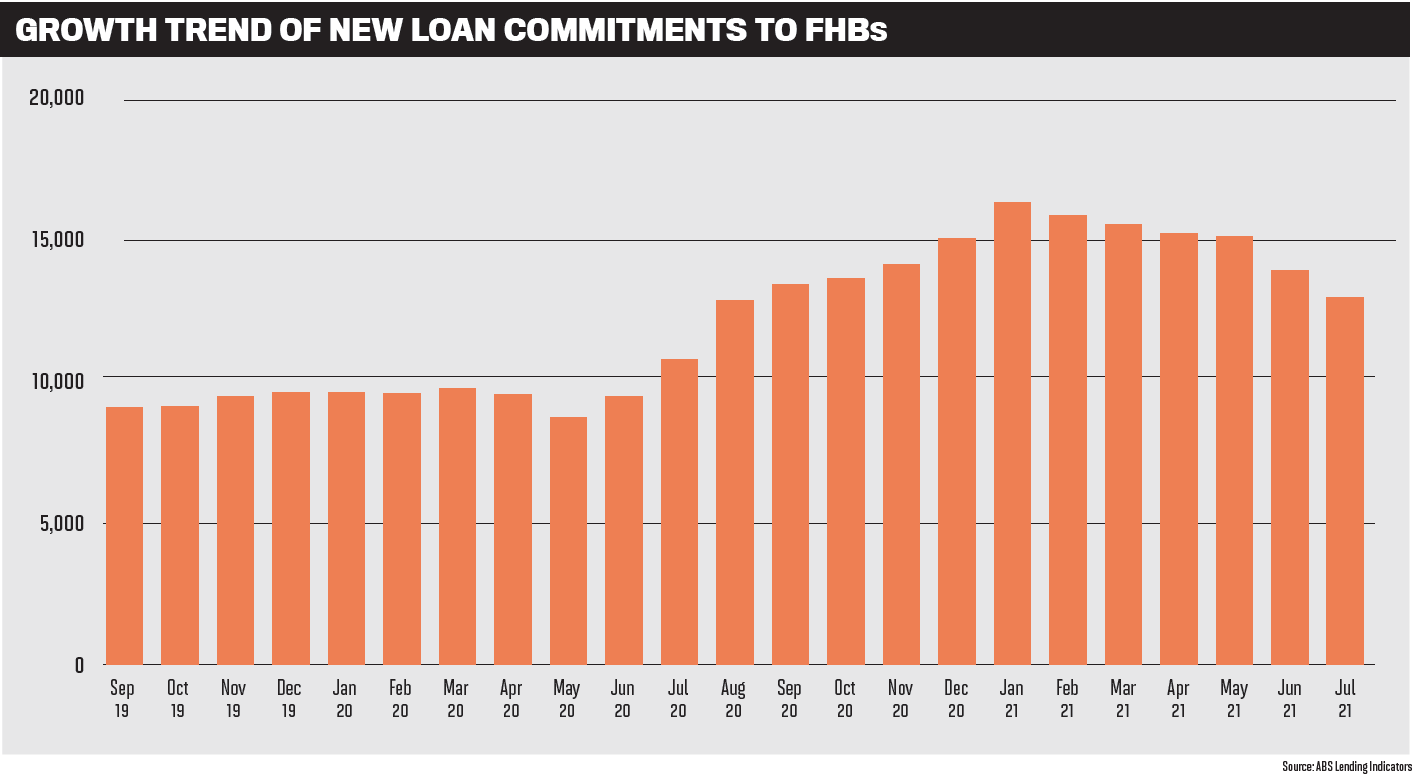 Borrowers looking for a sea change
After seeing the strongest demand "in a generation", with first home buyer activity up 56% in FY21, NAB expects that record-low interest rates and government incentives will keep demand from this segment strong through 2021.
However, NAB's executive, broker distribution, Phil Waugh, says he recognises that rising house prices are creating an increasing challenge, particularly as supply remains below average.
Through its participation in the government's FHLDS, the bank has assisted more than 7,000 customers in buying a home so far. NAB is also actively supporting a further 4,500 customers who hold an active unconditional or conditional approval.
Waugh says the major bank remains "committed to supporting thousands more" and secured 3,700 places in the scheme for the FY22 release in July.
He adds that the bank has seen a shift in where its first home buyer customers want to buy – "the idea of a sea change or a tree change is exciting to many Australians", particularly as hybrid working models become more common. He notes that property prices in outer-metro suburbs have not risen as much as in other areas.
"Greater value has also been placed on the size of a property and the need for good local amenities, like restaurants and shops," he says. From saving for a deposit to searching for the right property, Waugh says buying a first home is a huge step, and first home buyers will need extra guidance and support through the process.
"Brokers are uniquely positioned to help support first home buyers and take the stress out of one of the most important financial decisions of their lives," he says. "This guidance is even more critical in a fast-moving property market, where housing prices are growing rapidly and customers need to feel greater confidence, whether they're purchasing a new home, refinancing or growing their investment portfolio."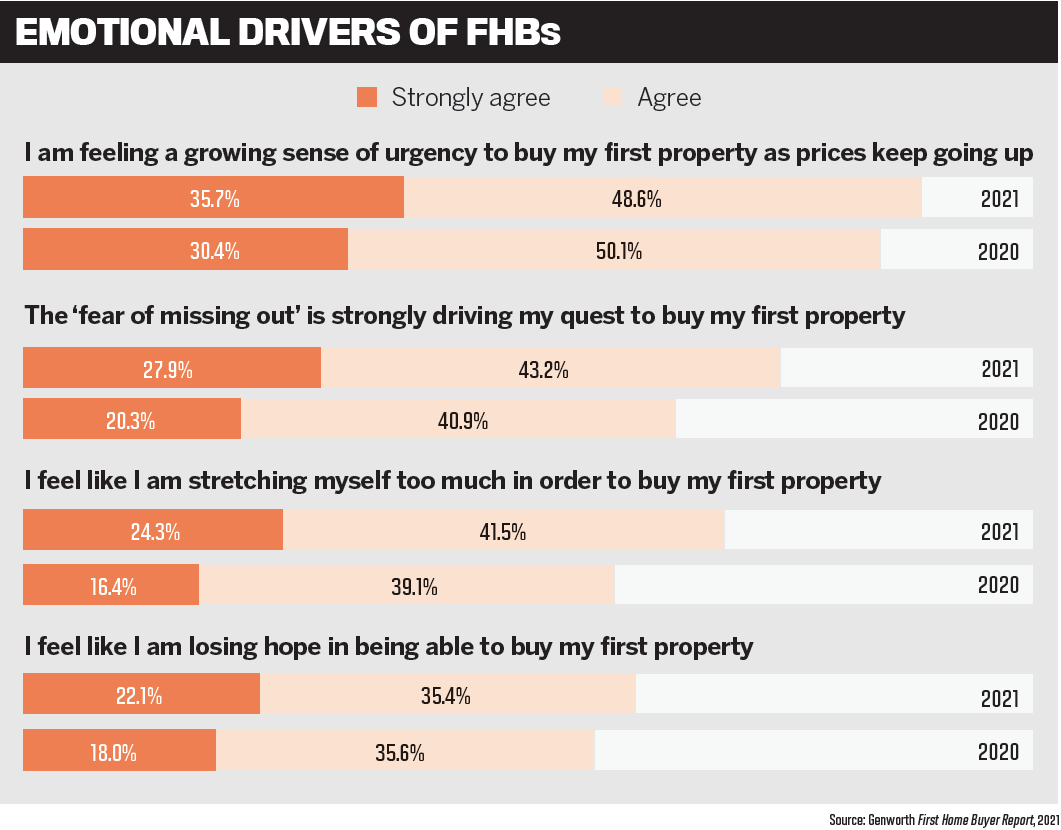 Urgency to buy
As an LMI provider, Genworth is able to help borrowers get on to the housing ladder with a lower deposit. Its recent first home buyer report found that one in five prospective buyers in Sydney have been saving for their deposit for at least five years, and there is an increasing urgency to buy a first home as prices go up.
As a result, "more than 80% of prospective first home buyers with less than a 20% deposit are likely to use lenders mortgage insurance", says CEO Pauline Blight-Johnston. "This allows many first home buyers to realise their dreams of homeownership which they wouldn't otherwise have been able to achieve."
The research also backs up the notion that first home buyers are adjusting their expectations and behaviours to get on to the market. In the Genworth report, 77% said they were less concerned about the type of home they purchased and more focused on just getting into the market.
"FHBs are adopting several strategies to fast-track their homeownership goals, from targeting more affordable properties, both by type and location, to adjusting their living expenses. Over 80% of first home buyers concede that their fi rst home will not be their ideal or dream home," says Blight-Johnston.
First home buyers are also finding the experience of buying property to be "stressful and confusing". Blight-Johnston says education therefore plays an important role, and mortgage brokers have a great opportunity to get involved earlier in the homebuying process.
According to Genworth's research, more than 30% of prospective fi rst home buyers were referred to a mortgage broker by friends and family. Almost 90% of first home buyers said they recognised a broker's value as someone who could help them cut through the complexity of the buying process.
"First home buyers are typically daunted by the whole homebuying experience and process – from browsing through websites, comparing products, to working through the pre-approval process and understanding contract terms," Blight-Johnston says.
"Mortgage brokers take away the complexity to support first home buyers on their pathway to homeownership."