Head expects rapid acceleration in the space over the next 18-24 months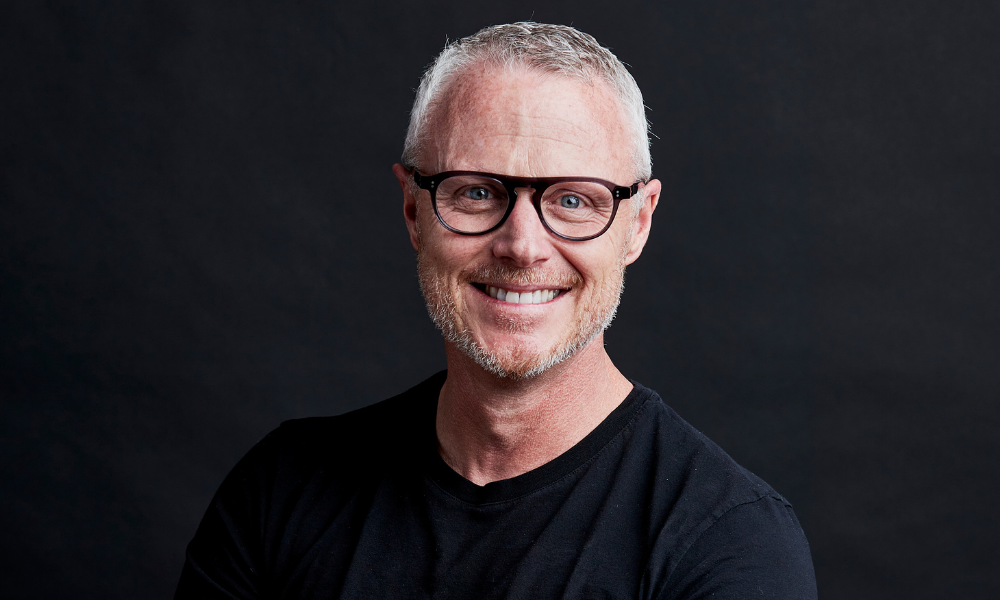 When it comes to delivering an ultra-fast digital loan process, the race is well and truly on. Today marks the launch of Connective Home Loans; first digital loan to deliver formal approval in minutes through the broker channel – a product that head of white label Michael Goerner believes others will soon replicate. Indeed, Pepper Money recently announced that it would introduce real time credit decisioning across its home loans from early next year, while Westpac is undergoing a tech overhaul to combat the rising threat of fintech competition in lending.
One man at the helm of this rapid shift is Andrew Walker (pictured), CEO and co-founder of Nano Home Loans. Not only does Nano have a direct to consumer offering that claims approval in as little as 10 minutes, it also provides its tech stack to other lenders and aggregators, including Connective, via its B2B channel. Speaking on the back of the Connective Affinity launch, he told MPA that the move to digital was happening at a much faster pace than previously expected.
"The platform that powers the Nano business and now Connective Affinity was built in anticipation of the industry being at a tipping point," he said. "Nearly six months since our public launch, what we have experienced is that this disruption is accelerating at a much faster pace than we had previously anticipated.
"The stay-at-home orders since the pandemic have changed consumer behaviour for good. Digital transactions and engagement are now the base requirement of any business to win and retain customers."
Read next: Ultra-fast loan approvals arrive in the broker channel
He referred to a 2021 study from Fiserv that claimed two thirds of people who applied for a loan over the past 24 months did so either partially or wholly online. He said this marked a significant increase from previous trends – one that "has been largely exacerbated by the industry's slow, tedious approval times."
Blownout SLAs from many lenders have been causing headaches for brokers and their clients over the past couple of years. While many blamed processing delays on the shift to a work from home environment, industry veteran and managing director of MoneyQuest Michael Russell told MPA earlier this year that inconsistency in service levels had plagued the broker channel for the best part of 20 years.
"We want to give our clients the same sort of onboarding experience that banks are providing their clients through their first party channel," he said. "There's no reason, justification or excuse for clients being onboarded into a lender receiving such disparate service propositions and experiences."
Read more: "Lenders aren't doing enough about SLAs"
Technology has long been regarded as the solution to this problem through the intelligence of automation, as well as the capability of Open Banking to deliver quick and verified customer data.
"The service standard in home loan approvals has now moved in the direction of hours and minutes, rather than weeks or months," said Walker. "In light of this disruption, lenders that are sitting on old technology and processes have nothing but extinction on the horizon."
While this sounds like a new and exciting time in the world of lending, Walker pointed out that in a global sense, Australia was lagging.
"With this shift to digital, Australia is actually catching up with countries like the US and UK," he said. "If you look at the US, for example, 30% of all mortgages are now digital, and while other channels such as direct coexist, the pace of growth of digital only loans far exceeds everything else.
"In Australia, currently $5-$10 billion of all mortgages are digital-only, which is less than 3% of the $380-$400 billion total annual flows."
He said this was likely to change quickly.
"Going by US standards, we expect this to reach $100 billion per annum," he said. "What's more interesting is that previously we thought it would take three to five years, but now we have revised our timeline to expect this shift to take place over the next 18 months to two years."
While mortgage brokers could read this as a threat to their future livelihood, Walker maintained that brokers held an important place in the world of lending.
"With regard to mortgage brokers, we believe they are a very important part of the mortgage ecosystem, and always will be, because they remove complexity out of the system and make things simple for their customers," he said. "With brokers integrating more technology in their businesses over the coming years, we believe that more customers will get to experience a faster time to 'yes'."