Banking sector lauds the reforms, but senators and consumer groups push back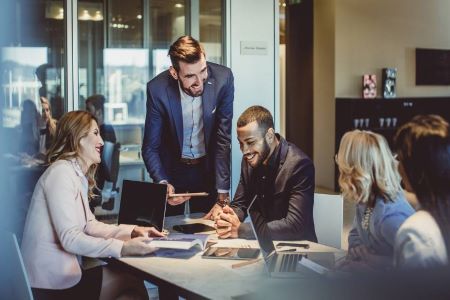 Since it was first laid out in September, there has been strong debate about the real benefits of the government's proposed bill that would repeal responsible lending obligations for lenders under the National Consumer Credit Protection (NCCP) Act 2009.
While banks, along with the broking and property sectors, have expressed support for the reforms, claiming these would make credit more accessible to more borrowers, several members of Parliament, including Labor, and One Nation senators, have pushed back, wary about how the process would be regulated.
What do current responsible lending regulations cover?
The NCCP Act was introduced in 2009 to strengthen and reform existing lending laws following the global financial crisis. The law is meant to protect consumers who are taking out loans or seeking financial advice by imposing a range of obligations on lenders. It also requires credit providers and others involved in credit activities to have a financial services license from the Australian Services & Investment Commission (ASIC).
As part of their responsible lending obligations, banks and other lenders are required to conduct a series of background checks before approving a credit or loan to prevent borrowers from taking out money that they cannot afford to pay back.
ASIC has laid down the steps that financial services providers need to take to verify a borrower's credit suitability. These are:
Making reasonable inquiries about a consumer's financial situation, and their requirements and objectives.
Taking reasonable steps to verify a consumer's financial situation.
Making a preliminary assessment (if you are providing credit assistance) or final assessment (if you are the credit provider) about whether the credit contract is "not unsuitable" for the consumer.
Lenders cannot enter a contract with a borrower unless these assessments have been made. Non-compliance can lead to severe penalties, ranging from fines and suspension of licence to imprisonment and licence cancellation.
What are the proposed amendments?
The government has said that the proposed changes to responsible lending regulations are meant to improve the flow of credit and support Australia's economy recovery post-pandemic.
In a fact sheet that it released, the government also labelled the existing laws as "unduly restricting lending" because of the lengthy verification process involved.
Global law firm MinterEllison, summarised the proposed reforms in three key points:
Removal of responsible lending obligations from the NCCP Act 2009 except in relation to "higher risk products" such as small amount credit contracts (SACCs) and consumer leases from March 2021. Authorised deposit taking institutions (ADIs) will still be required to comply with the Australian Prudential Regulation Authority's (APRA) lending standards, "key elements" of which will also be extended to non-ADIs.
Strengthening consumer protections around provision of small amount credit contracts and consumer leases from six months after the legislation is passed.
Requiring debt management firms that represent consumers in internal and external dispute resolution processes to hold an Australian Credit Licence (ACL) from April 2021. If implemented, this will mean that consumers involved in a dispute with a debt management firm representative will have access to the Australian Financial Complaints Authority (AFCA) to resolve the dispute.
What do the proposed changes mean for borrowers and lenders?
According to the government, the proposed amendments will make the credit or loan application process simpler and faster. The changes will also promote competition in the market as it will be easier for borrowers to switch lenders.
But the reforms likewise hold borrowers more accountable for the information they provide banks and other lenders as these financial institutions can rely on the information given to them, unless they have good reason to believe it is inaccurate. This means that instead of the lenders making sure that a borrower can afford a loan, the responsibility will shift to the borrower.
Lenders will still be required to take "reasonable steps" to check whether a borrower can afford to pay a loan, but not at the same level as currently required.
The banking sector has welcomed the proposed changes, claiming the red-tape-cutting reforms will give more people access to credit and help boost economic recovery from the pandemic.
"The government, industry and regulators have shown flexibility in the response to the pandemic, and this decision will support the economy and customers at a crucial time," Shayne Elliott, ANZ chief executive, told News.com.au.
Anna Bligh, chief executive of the Australian Banking Association (ABA), said the proposed changes removed overlap between the banking sectors.
"It is important to ensure that these changes strike the right balance between maintaining strong consumer protections while providing credit into the economy at a critical time," she said.
However, Karen Cox, chief executive of the Financial Rights Legal Centre, said the current responsible lending obligations were necessary to keep the industry in check.
"Providing people with unaffordable credit will do nothing to hasten the economic recovery from COVID-19," she told the Canberra Times. "It will only lead to vulnerable people suffering greater harm and distress in the long run. As Australia seeks a way out of the current economic crisis, now is when we should be doubling down on the lessons learned in the GFC and lend responsibly."
Sen. Pauline Hanson, One Nation's party leader, said ditching the laws would leave many Australians vulnerable to predatory banks.
"The government is giving the big banks almost carte blanche and is allowing them to self-regulate using the banks' own weak, self-serving code of conduct that doesn't provide strong consumer protection or responsible lending provisions," she told the Sydney Morning Herald.