Month-on-month house prices in June rose by 1% compared to May.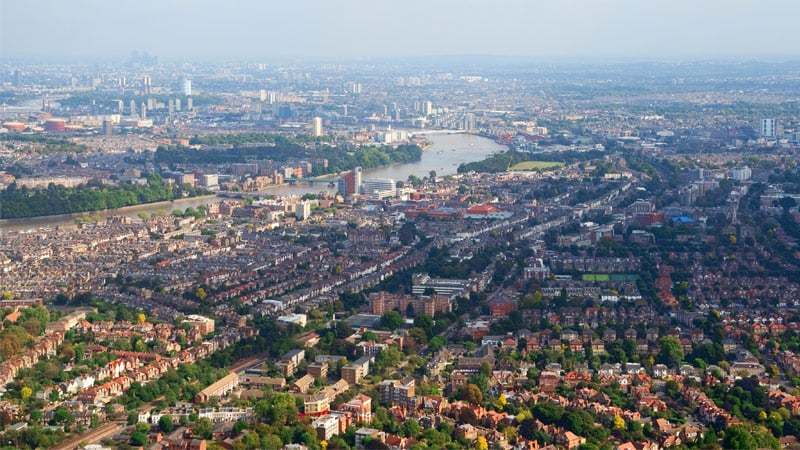 UK house prices climbed by 8.7% over the year, according to the Land Registry's House Price Index.
The data shows a hike in UK property prices, taking the annual average value of a home to £213,927.
Month-on-month house prices in June rose by 1% compared to May. The monthly index figure for the UK was 112.2.
In England, the June data shows an annual price increase of 9.3%, taking the average property value to £229,383.
Wales shows a slower annual price increase of 4.9%, with an average property value of £145,238. Monthly house prices in Wales have increased by 1.2% since May.
London is the strongest performing region, according to the index, showing an annual price increase of 12.6%. This takes the average property value in the capital to £472,204.
The east of England experienced the greatest increase in its average property value over the last 12 months with a movement of 14.3%. The west midlands and north east saw a significant monthly price fall of -0.2%.
Following strong sales in March, UK home sales fell by 55.4% in April 2016, recovering slightly in May and June 2016, according to the Land Registry.
John Goodall, CEO and co-founder of peer to peer platform Landbay, said: "Brexit uncertainty alone was not enough to derail the UK housing market in June, as prices continued to rise steadily. High demand drove the uplift in prices, with mortgage lending volumes jumping 16% in June alone.
"Of course all eyes will be on next month's figures, and early indications suggest house prices growth cooled slightly in July, but if we do see an impact of the Brexit decision it will take some time to surface.
"What we do know is that the fundamentals of the property market are built on pretty immovable foundations; people always need a home. A growing UK population and record low mortgage rates will swell demand, and efforts to tackle the supply side are moving at a snail's pace although Theresa May has suggested housebuilding is high on the agenda.
"All this will continue to drive up prices, and make it even more critical that the UK has a healthy and accessible buy-to-let market to support those that choose not to or cannot buy a property outright."
Andrew Bridges, managing director of Stirling Ackroyd, added: "One thing is clear from today's figures for June – despite a month of swelling uncertainty for the entire property market – hefty house prices are here to stay.
"London is seeing unfaltering demand for homes, and overseas buyers are playing a crucial part in sustaining this momentum. Amid all the doubt and predictions in the last couple of months, London's property market is still on a long-term upward trend, and prices are 12.6% higher than at the same time last year.
"The popularity of the capital leads to a premium buyers are ready to pay to secure a home – and a lack of new homes is pushing up prices even further. We may see the London market take a breath over the next few months, but make no mistake the trajectory is very much upwards unless tens of thousands more new homes can be built each year.
"There's now a £348,000 difference between the average home in London and in the North East – if London gets building this can begin to narrow. It's buyers at the lower end of the market struggling the most, and as the real ripples of Brexit hit the surface over the next couple of months it's these buyers who could be further priced out."