The experienced hires will lead the company's newly formed syndication line-up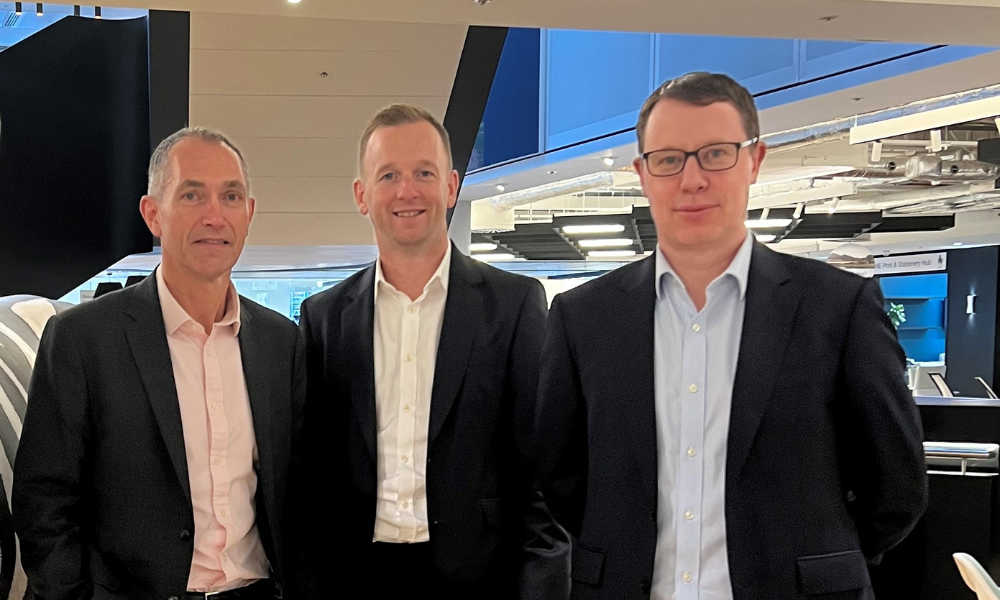 Investec Real Estate has appointed Jason Presence and Seb Walley as originators, and Gordon Milnes as syndicator, to lead its newly formed syndication team.
Presence (pictured left) has over 30 years of experience in the corporate banking sector. He joins Investec from NatWest, where he was regional director, responsible for a £2.5 billion pan-sector loan book. He oversaw an 18-strong team, supporting a range of UK and international clients including private equity, ultra high net worth (HNW) individuals, listed companies, and funds. Previous roles include managing national housebuilders at RBS and Joint Head of Global Property Finance UK at the Bank of Ireland.
Walley (right in picture) was previously a relationship director in the NatWest private clients real estate team, where he managed a £700 million portfolio of HNW and institutional clients, with a focus on the living, office, and multi-let logistics sectors. He brings over 15 years of origination, restructuring, real estate advisory and loan sale experience.
Milnes (centre in picture) joins Investec from Credit Agricole, where he was executive director of debt optimisation and distribution, responsible for structuring and distributing UK syndicated real estate loans. He previously spent 14 years at Lloyds Banking Group, which included building its loan syndication business in Asia.
At Investec, Presence and Walley will be responsible for originating senior development and investment facilities, typically in the underserved £60 million to £130 million range, which Investec will syndicate to its global capital partners seeking access to UK real estate loans.
Gordon, in his new role, will be responsible for managing Investec's current capital partner relationships, alongside establishing new ones, leveraging his global distribution experience.
All three new hires will report directly to Mark Bladon, head of real estate, and will based in London.
Investec said it created the syndication team as it targets larger and more sophisticated transactions. To date, Investec has arranged £635 million of syndicated real estate finance, partnering with third party lenders seeking exposure to the attractive returns available from the UK real estate sector.
Notable loans that Investec has syndicated recently include a £170 million facility in conjunction with its partner lender for Greystar's flagship 327-unit BTR scheme in Canary Wharf and a £65 million facility for Scape to finance its 693-bed PBSA development in Leeds.
Read more: Investec Real Estate lends record £1.2 billion.
"Having established a strong syndication offering in recent years, the appointments of Seb, Jason and Gordon, with over 60 years' of combined experience, will allow us to accelerate our off-balance sheet loan book growth ambitions," Bladon commented. "We are increasingly seeing borrowers seeking competitively priced club deals, which very few lenders are able to arrange.
"Leveraging the strength of our global institutional client base and market leading Living platform, we see a unique opportunity to connect clients with third party capital looking for exposure to what remains an attractive UK real estate market."
Presence added that the market fragmentation caused by the current macroeconomic volatility presents an opportunity for well capitalised and highly experienced and disciplined lenders such as Investec.
"In a higher cost environment, we believe a sophisticated, competitively priced syndication proposition will further differentiate Investec's offering," he said.
Milnes also remarked that with lender appetite for exposure to UK real estate still strong, there is an opportunity to leverage Investec's 25-year origination platform to partner with a diverse mix of global capital providers seeking to access the market.