Jessica Bird sits down with Ray Palmer at Suros Capital to delve into the unique world of luxury asset-backed finance, and how Suros is ready to fill a widening gap in the market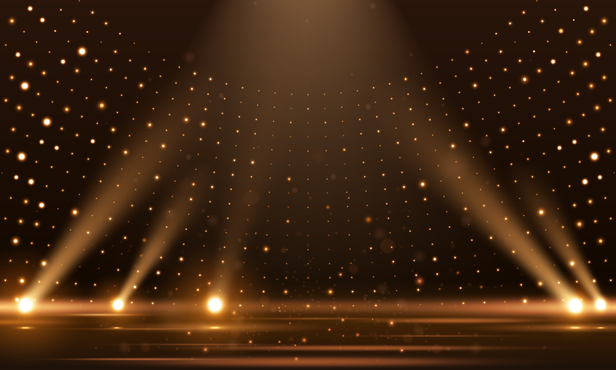 Spotlight: Jessica Bird sits down with Ray Palmer at Suros Capital to delve into the unique world of luxury asset-backed finance, and why Suros is well positioned to fill a widening gap in the market
Suros Capital launched in the latter part of 2020, but plans were in the works for about a year before that point.
Initially, the business was set to launch in July 2020, but the COVID-19 pandemic pushed this back. However, the delay to November 2020 allowed Ray Palmer, director of Suros Capital, and his colleagues, to spend some time getting the ball rolling and building confidence ahead of the launch.
"It was a case of getting things ready and in place," Palmer explains. "So, we built a new website and started to use our connections in the intermediary space to talk up our business, and we knew already from past experience that it was going to work."
Within the first couple of months, Suros Capital saw 50 deals come in, and had quickly exceeded a £10m lending pipeline.
Palmer attributes much of this success to the fact that the firm had identified and worked to fill a gap in the market. He explains that since the end of online lender Borro, where Palmer himself cut his asset finance teeth, there have been relatively few new players in the luxury asset lending space.
He says: "We always knew there was a bit of a gap in the market, and the existing players were still in the bricks and mortar space and didn't really use this channel as a means to attract new business. We knew from our experience that this was always where we found the bigger ticket activity as well."
This, added to positive initial take-up, meant that Suros Capital was able to enter the market in a position of strength, and rapidly grow its customer base, driving interest in the business towards the end of 2020 and on into 2021.
Specialists within the specialist market
Suros Capital's average ideal client is a high net worth (HNW) individual with a portfolio of assets, who needs funds quickly. Entrepreneurs and small businesses are also key.
Palmer said: "Many of our enquiries come from our partnerships with brokers and other financial advisers and whilst we deal with many clients directly, the intermediary channel is an important conduit for Suros and will only grow in value."
Suros helps clients release capital for a range of uses, such as moving along a property transaction that might otherwise have stalled or been difficult to get off the ground.
"Ultimately, people need money at certain times and we're definitely there to help when there's a need to find funds quickly through tapping into the underlying value in luxury assets," Palmer says.
"This might be conjoined with another project that could be of a larger scale, which maybe needs some funding at the start of the process, or could even simply be legal fees, that then leads to a further stage in the process. We can be a catalyst to something bigger."
"There are other scenarios where people suddenly need money very quickly," Palmer says, adding that one of Suros' major selling points is its ability to turn money around quickly, from a matter of days to a matter of hours.
He adds: "Then there are also people and businesses that provide luxury goods, and carry a lot of inventory, but need working capital to move forward with their business. We see that as a very important part of our position in the market.
"In addition, there are always people who need funds for opportunities, and it makes sense that they would use their assets as the means to engage in an opportunity that will provide money for them."
Unlike in more straightforward areas of property finance, luxury asset-based finance comes with its own particular nuances. For example, proving the authenticity of a piece of art.
Palmer says: "There are certain factors, such as the history of the piece, which can often prove its authenticity. That's something we clearly have to look into, as there's a lot of forgery in the art world.
"There could also be artworks that are attributed to an artist but not necessarily produced by that artist. Provenance helps to get the story and the history of an artwork.
"Then you can inspect it under ultra-violet light, look at brushstrokes, pigmentation in the ink - so there are scientific processes as well."
At its core, this is an industry that breeds interesting and unique stories. For example, Palmer mentions a prospective client looking to sell a Banksy, originally painted onto a property in their portfolio.
Palmer explains: "Of course, the irony is that Banksy's work is there for public display, and unless approved by the only body that approves Banksy's work, Pest Control, then nobody is going to sell that at auction. If an auction house won't touch it, then we're not going to."
Another unique example is that of an Oscar from before 1952, after which ownership of the awards was shifted back to the Academy. This was valued at £100,000, allowing Suros to lend £60,000. Other items might include a duelling pistol, swords used in the Battle of Waterloo, and various medals and memorabilia, as well as what Palmer refers to as the more "bread and butter" cars, art and other luxury assets.
More than just interesting stories to tell, these cases demonstrate one of the core factors at play in Suros' success so far, namely the need for tailored expertise.
"We have a wide mixture of talent and skills," Palmer explains. "From people who are specific gemologists and jewellery specialists, or specialists in watches, to art specialists and someone who is a bit more of a generalist, covering these more unusual items.
"All these people are then connected to external partners and auction contacts, so that we can leverage that expertise. We've got at our fingertips probably two or three hundred contacts for these more unusual items. We deal with a wide diversity of assets."
COVID changes and challenges
Although COVID-19 caused plans for the business' launch to be paused, this was not entirely a negative. Not only did it leave space for more groundwork to be laid, but as it turned out, the pandemic even helped widen the gap that Suros Capital was looking to fill.
Palmer says: "There was a gap in the market, coupled with some other circumstances in the property market, because of things like COVID-19 where valuations were changing, and people therefore had gaps in their property transactions that they needed funding to plug. That's where we see ourselves fitting."
Nevertheless, the pandemic did still bring with it challenges for the new business, many of which mirrored those faced in the more traditional property finance streams.
Palmer explains: "We knew certain things were going to take a little bit longer, for instance valuation. As much as we are very fast, we knew that some of our partners were going to have difficulty travelling to see assets, and that equally the asset owners might be reluctant to have people on their premises."
In response, Suros implemented video valuation processes, so that the business could get a sense of the asset and build a better understanding of the proposed deal.
However, luxury assets are, by their very nature, not widely duplicated. Where the average property might have numerous helpful comparators, allowing for a strong image to be created via a desktop or automated valuation model (AVM), a vintage car, rare piece of jewellery, or one-of-a-kind work of art, likely does not benefit from the same equivalent.
There are therefore unique elements to the due diligence that needs to be done in this segment of the market, not all of which can be fulfilled remotely.
"Clearly, when you're looking at a piece of art you can't just look at it, you need to do all the due diligence and provenance, but that's the paperwork trail we would be used to doing anyway so it didn't take up much more time," Palmer explains.
"We've always used a similar approach where we would get multiple reference points from various sources – that might be digital databases, auction house opinions, or private sales arrangements. With a classic car, for example, there's plenty of history, but there is also the need for some physical inspections. There are certain nuances that mean the value can really change, which you can't really tell just from looking at pictures."
Suros also faced many of the same internal challenges as other businesses, such as maintaining camaraderie and a team ethos while remote, and the loss of those smaller, day-to-day conversations that can help with decision making.
However, as with many other companies, this was where technology came in, allowing business development managers (BDMs) to continue to build relationships remotely, and team members to collaborate.
Palmer suggests that a hybrid approach will likely be the norm in the future, with the added benefit of maintaining open lines of communication with clients based abroad, for example.
Considering the future
The world of luxury assets, already subject to changing trends and tastes throughout its history, has been among those potentially deeply affected by the pandemic, although not entirely negatively. Looking to the future, Palmer suggests that demand for asset finance will likely rise as the government's support for UK businesses rolls back.
He says: "There's certainly been a lot of government aid across all industry, and its gradual withdrawal will see increased demand for alternative sources of funding."
He adds that this knock-on effect is only likely to worsen as the country emerges from crisis, saying: "The size of the pandemic bill is going to be clawed back in taxation in one shape or another over the next 20 years, so the financial horizon for many businesses and individuals is going to change."
"We'll see more enquiries from small business owners where cashflow is constrained, and it's likely they'll need to turn to alternative methods of funding to be able to continue." Palmer says.
Not all trends caused by the pandemic are so obvious. For example, Palmer points to the changing price of gold as people turn to alternative investments.
Nevertheless, those working in the high-end retail and wholesale sectors, such as luxury watches and jewellery still need to trade, which is where Suros Capital can step in, by "helping individuals that have been affected by circumstances beyond their control, but who need fresh stock to sell, to provide some liquidity to help perform that task."
For Suros, the future involves developing more products that can service this niche, providing for those businesses working within the luxury asset field themselves.
Beyond the pandemic, there are other movements within the asset finance market, wider business community, and overall economy that are worth keeping an eye on.
For example, Palmer cites the emerging importance of digital assets, which he believes will rise up the agenda, particularly as Millennials age into this type of borrowing. Fundamentally, the definition of a luxury asset may well be changing.
"We are looking closely at [the digital] space to understand more fully how it's likely to develop, and how we might lend in that environment," Palmer says. "Watch this space – we are always trying to innovate and move forward where technology can be involved."
He adds: "You have to be abreast of what's happening in your industry – not only financial services but the assets themselves. It's always key that our appraisals team is always up to date trend wise, as clearly that impacts pricing in a massive way."
Sustainable business model
In addition to this up to date, evolving understanding of niche asset markets, Palmer believes there are various factors that set Suros apart, and which contribute to its bright future in this field.
"We are fluid enough in terms of composition and structure that we can evolve quite quickly," he says. "That reflects in the people that we like to work with – people who are outgoing, receptive to change, and who if they get a knock, get back up and carry on."
Palmer says that as a result, the business has the feel of a start-up, but one backed by a wealth of experience and solid investment power, which places it in prime position for future growth.
Further to this, there are some core tenets that underpin Suros Capital's approach to lending and service. This service is in itself a key selling point, with an emphasises on the importance of strong, long-term relationships and repeat business.
To this end, the business provides each client or intermediary with their own account manager, but more than this, it also aims to create added value, such as cleaning services for assets in its care, which cost far less for the business to source than they would for the customer.
Palmer explains: "It's about transparency, using technology to make things simple, and ultimately providing a level of service that means our intermediary partners just have to hand off and not worry about anything. We pride ourselves on demonstrating world class customer service."
Read Specialist Finance Introducer's previous Spotlight here.