Profits and gross mortgage lending are up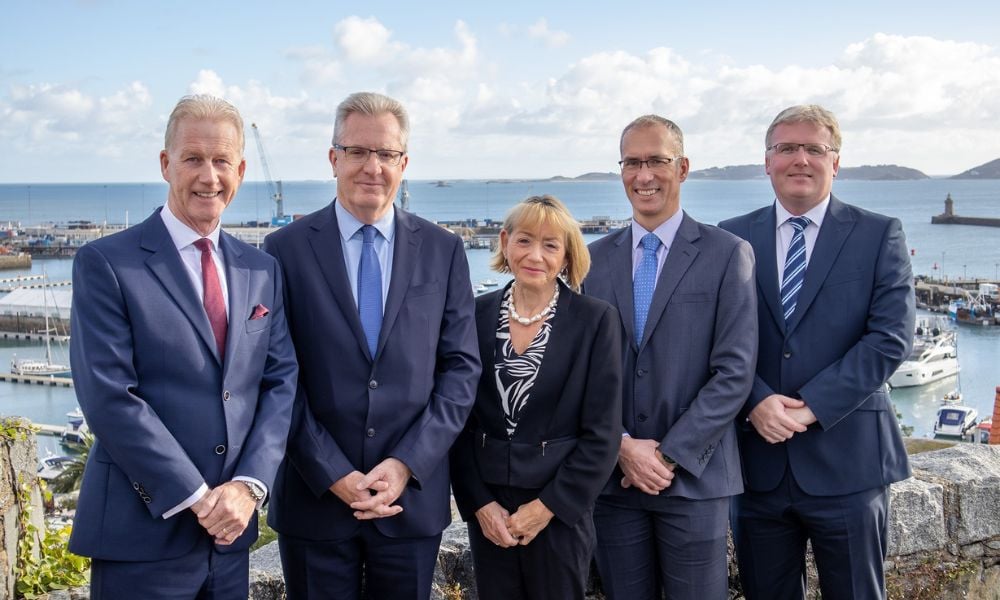 Skipton International has announced a strong set of half-year results, reporting pre-audit profits of £18 million before tax, a 57% increase from 2021 H1 profits of £11.4 million.
During the first six months of the year, Skipton's gross mortgage lending also increased to £208 million, compared to £176 million for the same period in 2021, growth of 18%.
The bank, which has assets of over £2.18 billion, recorded no mortgage arrears cases of three months or more.
According to Jim Coupe (second from right in picture), managing director at Skipton, the majority of the mortgage growth was the result of a very buoyant property market across the UK and the Channel Islands, which shows little sign of abating.
"Our carefully managed product offerings – both mortgage and savings – and the hard work of the whole Skipton team has ensured we were able to manage the level of business received and continue to offer high service levels," Coupe said.
In addition to reporting Skipton's first half performance, Coupe announced that a one-off payment of £1,500 is being made to all Skipton International colleagues in September.
The Guernsey-licensed bank offers Channel Island residential and buy-to-let mortgages, UK buy-to-let mortgages for overseas residents, and a range of offshore savings accounts.