On a yearly basis, prices rose by 3% and the average house price was £219,583.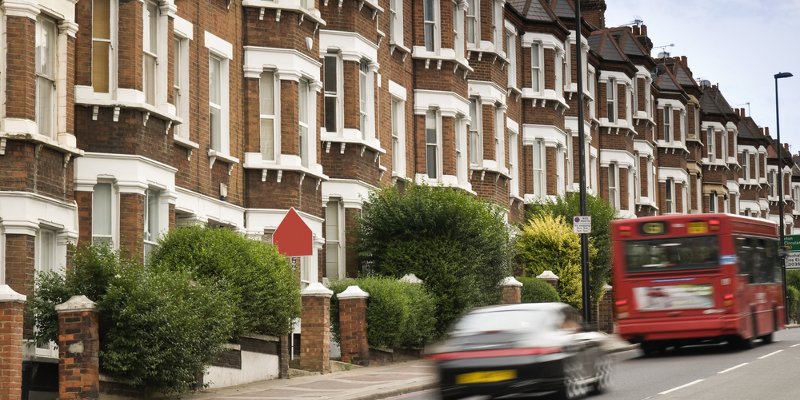 Annual house price growth edged higher before the coronavirus pandemic struck the UK, according to Nationwide's latest House Price Index.
House prices rose by 0.8% in March month-on-month after taking into account seasonal factors, however the data sample excluded COVID-19 related disruption. On a yearly basis, prices rose by 3% and the average house price was £219,583. This rise represented the highest since January 2018, with most UK regions seeing small price gains in Q1.
Robert Gardner, chief economist at Nationwide, said: "Annual house price growth increased to 3% in March, up from 2.3% the previous month - the fastest pace since January 2018.
The past six months have all seen month-on-month increases, after taking account of seasonal effects.
"It is important to note that, while we use a full month's worth of data to generate the index, the cut-off point is slightly before the end of the month.
"This means that developments following the UK government's lockdown will not be reflected in these figures."
Gardner explains how the market had been steadily gathering momentum in the opening months of 2020.
He added: "Activity levels and price growth were edging up thanks to continued robust labour market conditions, low borrowing costs and a more stable political backdrop following the General Election.
"But housing market activity is now grinding to a halt as a result of the measures implemented to control the spread of the virus, and where the government has recommended not entering into housing transactions during this period.
"Indeed, a lack of transactions will make gauging house price trends difficult in the coming months.
"The medium-term outlook for the housing market is also highly uncertain, where much will depend on the performance of the wider economy.
"Economic activity is set to contract significantly in the near term as a direct result of the necessary measures adopted to suppress the spread of the virus.
"But the raft of policies adopted to support the economy, including to protect businesses and jobs, to support peoples' incomes and keep borrowing costs down, should set the stage for a strong rebound once the shock passes, and help limit long-term damage to the economy.
"These same measures should also help ensure the impact on the housing market will ultimately be much less than would normally be associated with an economic shock of this magnitude."
Wales was the strongest performing region in the first quarter of 2020, with annual price growth rising to 6.4%.
England saw annual house price growth increase to 1.9%, whilst conditions in Scotland and Northern Ireland remained more subdued with annual price growth reaching 0.8% and 0.7% respectively.
Gardner broke down the figures: "In England, all regions except the North saw modest price growth of between 0% and 5% - in the North prices were down 0.3% compared with Q1 2019.
"Nevertheless, house price growth across northern England as a whole [...] remained ahead of that in the south [...] as has been the case since the start of 2017."
Yorkshire & Humberside was the strongest performing English region with prices seeing a yearly increase of 4.3%, whilst London saw its first growth (1.0%) following ten consecutive quarters of annual price declines.
Gardner added: "Average prices in the capital are still only 4% below the all-time highs recorded in Q1 2017 and over 50% above their 2007 levels.
"UK prices are currently 19% higher than their 2007 peak."
Iain McKenzie, chief executive of The Guild of Property Professionals, said of today's figures: "Although these figures show a month on month increase over the last six months, up 3% in March, this data does not reflect recent developments.
"In just a few weeks estate agents have had to adapt and adjust to a temporary 'new normal' as a result of the Coronavirus outbreak.
"Based on what we have seen around the world, it is fair to say the property market is in for a swift and sharp knock, with transactions dropping significantly in the coming weeks.
"While there is still buyer interest and most agents are relying on technology to conduct virtual viewings, the majority of buyers will have conditions in place that state they will not exchange contracts until they have seen the property in person, which will push completions back a few months, at least.
"While transactions will be hit hard during the next few months, it will be temporary.
"Looking at data from China, although transactions ground to a halt during the early stages of the outbreak, their property market is once again gaining traction and transactions are increasing.
"A similar trend occurred in Hong Kong during the 2003 SARS outbreak; transactions fell by as much as 72% as people avoided each other, however, in the aftermath of the epidemic, transactions quickly recovered."
Ben Johnston, director of property app Houso, added: "The market was going strong in the first quarter of the year as pent-up demand from years of deliberation over Brexit was released once we had more political certainty and a feeling that things would get done.
"So we are hopeful it will return to this upwards trajectory once the coronavirus is behind us.
"Buyers and sellers need to sit tight and stay safe until they are in a position to move forwards, perhaps listing their property off-market to gain interest in the meantime."