Rising interest rates top many customers' financial concerns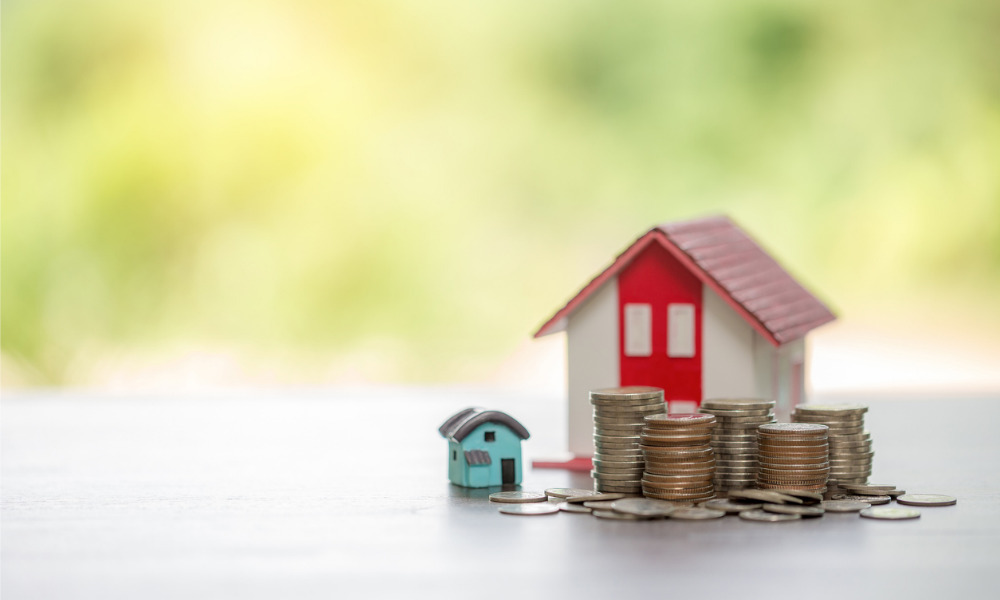 With another interest rate hike expected this week, a third of mortgage customers in the UK said that rising rates have made repayments unaffordable for them.
Commissioned by Butterfield Mortgages, an independent survey of 2,000 UK adults found that 33% of mortgage holders believe the interest rate hikes over the past year have made their mortgage repayments unaffordable. This figure rises to 48% among younger mortgage customers aged 18 to 34.
Since December 2021, the Bank of England (BoE) has made six consecutive hikes to interest rates, with the base rate rising from 0.1% to 1.75% in the past nine months. On Thursday, the BoE's Monetary Policy Committee is expected to increase rates again, with experts forecasting a hike of 0.75 percentage points to 2.5%.
Read more: Bank of England postpones base rate decision.
Butterfield Mortgages' research showed that rising interest rates top many mortgage customers' financial concerns – 44% said they are more worried about rates than inflation. A similar number (42%) said they are considering switching to a different mortgage provider offering a longer fixed-term mortgage.
"Borrowers are facing sharp shifts in the economic landscape," Alpa Bhakta, chief executive at Butterfield Mortgages, said. "Our research has shown the extent to which six consecutive interest rate hikes by the Bank of England have impacted mortgage repayments and people's wider financial concerns.
"As lenders, we must do everything we can to help mortgage customers navigate the best possible financial path through these mounting challenges. This includes taking proactive steps towards anticipating borrowers' evolving needs and offering greater flexibility with long-term and fixed rates, which may provide a sense of security over the potentially uncertain times ahead."
Meanwhile, another survey which asked 2,000 adults a range of questions about their own plans to move found that a fourth, or 25%, of borrowers think that they will not be able to afford their payments if interest rates hit 5%.
The quarterly Anthony Ward Thomas Attitudes to Moving survey also revealed that the prospect of 50-year mortgages got the thumbs up of 36.5%, with longer terms meaning lower monthly payments.
"The soaring cost-of-living is a growing concern," Anthony Ward Thomas, founder of Anthony Ward Thomas Removals, said. "Interest rates are rising as the bank tries to control runaway inflation, and borrowers are clearly worried as to just how high they will have to go.
"Throw in higher energy, fuel, and food bills on top of greater mortgage costs and it is no surprise that people are increasingly uneasy."