Brokers ask for a notice period of at least 24 hours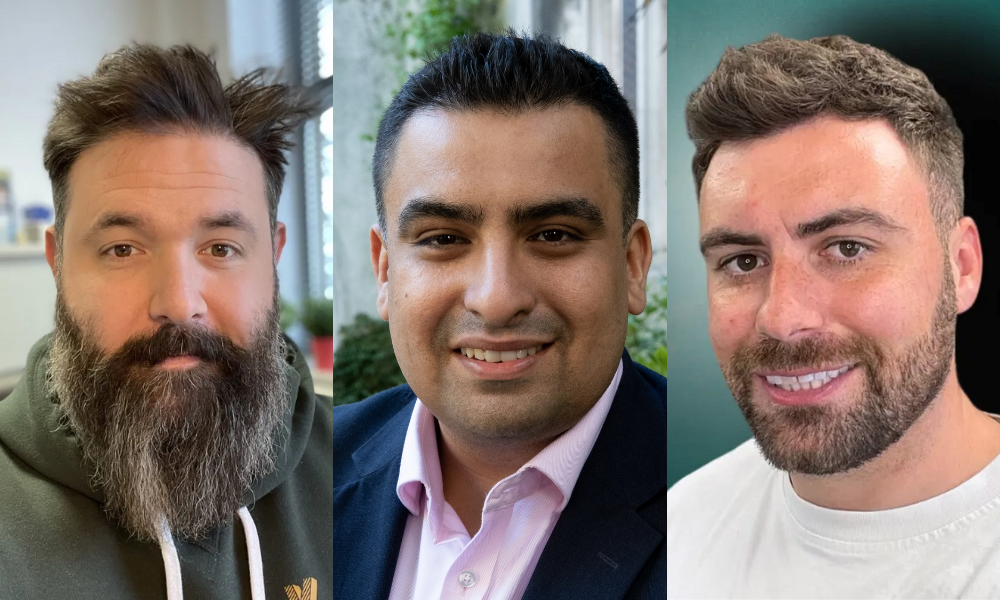 With many lenders withdrawing products at very short notice over the past couple of weeks, three mortgage brokers have called for lenders to sign a pledge to provide a minimum notice period of 24 hours to all affiliated brokers.
"In this day and age, there are zero excuses for lenders not being able to give a minimum 24 hours' notice when withdrawing products," Jamie Lennox (pictured right), director at Dimora Mortgages, remarked. "Saying it's all down to market volatility doesn't really wash in our eyes."
He stressed that all they were asking lenders was to let them know once it was decided that they would withdraw rates.
"These banks will have a huge team of experts in place to monitor these movements in advance before changes are actually made," Lennox pointed out. "None of these banks will be having a board meeting at 12pm and then rolling out new rates that same evening. It is a logistical job that will take a number of days' planning and updating their own software, their websites, and informing mortgage sourcing software.
Riz Malik (pictured centre), founder and director at R3 Mortgages, also believes that, typically, when lenders decide to reprice their products, they often have prior knowledge of the changes and can adequately prepare their revised product offering.
"Given the constant talk of market volatility, it becomes crucial for brokers to have sufficient time to adjust their strategies and inform their clients accordingly," he said. "In light of this, I am curious as to how Coventry Building Society manages to pledge a notice period of 48 hours when others are adamant they cannot."
Malik, who added that a notice period of 24 hours is not unreasonable, called on other brokers to join the campaign urging lenders to agree to a minimum notice period.
A number of lenders announced the withdrawal of certain mortgage products over the past couple of weeks amid expectations that the Bank of England would further raise interest rates due to high inflation.
Alerts are pouring in from mortgage lenders pulling their deals and adjusting prices. This repeats last week's turbulence triggered by inflation data. Stability, anyone?

— R3mortgages (@r3mortgages) May 30, 2023
"We understand that lenders are commercial businesses that have to turn a profit," Lewis Shaw (pictured left), owner and mortgage broker at Riverside Mortgages, stated. "We understand that lenders have to react to market conditions and often at short notice. We understand that events happen that blindside everyone.
"However, given that some lenders regularly allow up to 48 hours' notice, we feel a minimum commitment to 24 hours before withdrawing products would be fair. Fair on consumers, fair on brokers and fair for the mortgage marketplace if we're all singing from the same hymn sheet.
"Hopefully, this will get the backing of our industry, and we can see positive change for everyone involved.
Other brokers express support, others do not agree
Justin Moy, managing director at EHF Mortgages, said he would "definitely back the campaign."
"It's ultimately about whether the FCA needs to step in, if it is a voluntary code by lenders, or if it sits within the remit of Consumer Duty," he stated. "But yes, increasing the exposure of this issue is really important."
Adam Smith, founder at Alfa Mortgages, said he would back the call, as "it makes the industry more professional and puts the best interests of the clients front and centre, in line with Consumer Duty."
Chris Sykes, technical director and senior mortgage adviser at Private Finance, pointed out that while it would be great if there were minimum notice periods, lenders are businesses reacting to the market, some quicker than others.
"Personally, I don't agree," Sykes said. "The rates we have seen over the past week in many cases have been under swaps. Lenders will hedge certain amounts of funds at certain rates, and once that hedge has run out, anything further they lend is at a loss.
"My fear would be, if lenders are forced into minimum notice periods, it would be a net negative for the end borrower as lenders would have to factor this pricing risk into the rates that they offer. We have seen situations where on days rates are being pulled, lenders get 20 times the level of business they usually would. If that turned into 50 times, that could be a real issue that then would have to be offset somewhere else, not to mention the processing issues of 50 times volume."
Joe Stallard, director and advisor at House and Holiday Home Mortgages, commented that the idea "sounds great in principle." He, however, added that lenders are recalibrating to the current climate and mortgage markets are mirroring rapid external change.
"Challenges are all due to the market's unpredictability, as well as rapidly shifting consumer preferences," Stallard said. "It would make our lives easier to have a minimum 24-hour notice, but what if it led to overly cautious pricing from lenders? And the knock-on effects of that might disadvantage more customers than it helps. Rocks and hard places come to mind."
Want to be regularly updated with mortgage news and features? Get exclusive interviews, breaking news, and industry events in your inbox – subscribe to our FREE daily newsletter. You can also follow us on Facebook, Twitter, and LinkedIn.