Pairing of two systems hailed as first end-to-end property management solution in build-to-rent market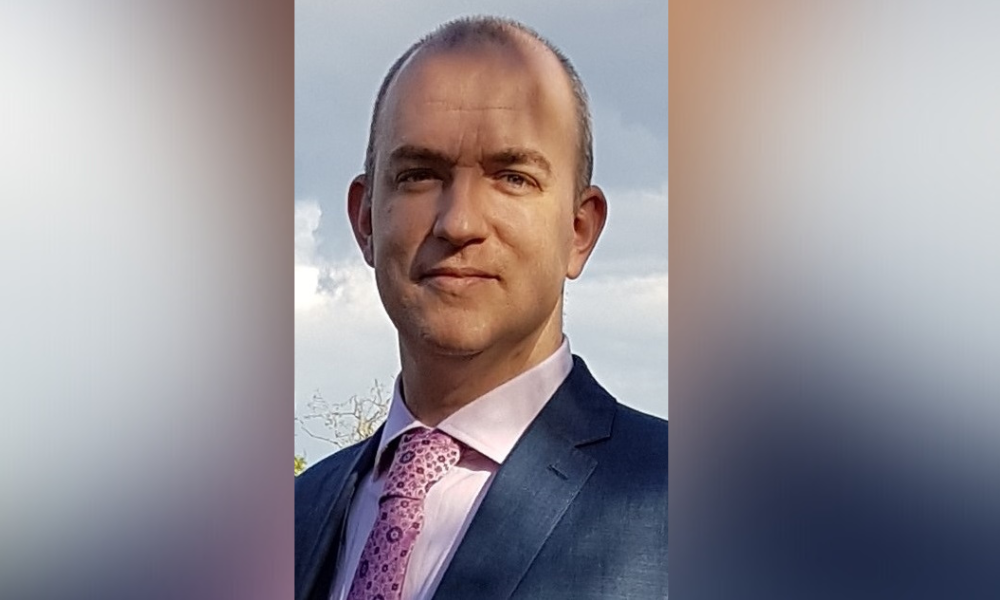 The announcement last month that Grosvenor Systems, a market-leading property management software company, had signed a partnership with a tech firm by the name of Spike Global, may not have set the housing world alight initially, but appearances are deceiving.
For a start, the CEO of Spike Global is none other than Jeremy Heath-Smith, the creator of that rather successful video game, Tomb Raider. That alone should make one sit up and realise that the tie up at least promised to deliver something above the norm.
The object of the two firms' attraction was in fact an app – the result of the pairing of two systems - hailed as the first end-to-end property management solution in the build-to-rent market.
Spike Global's addition to Grosvenor Systems' own product will allow the digitalisation of the entire tenant management process, enabling build-to-rent operators to benefit from a complete end-to-end property management and accounting solution, thereby easing admin burdens for both tenants and build-to-rent operators.
Read more: Is buy-to-let still a viable long-term investment?
By sheer coincidence, Grant Chaplin (pictured), Grosvenor Systems' operations director, is from Derby, where the firm that created Tomb Raider, the now defunct Core Design, was based in the 1980s.
But how did the present partnership come about in the first place?
"Essentially, we were working with one of our clients, who was already working with Spike, and we helped with the integration between them. Then we kind of realised that it didn't serve just this one specific client," he explained.
The realisation that there was a gap in the market for such a system that could also be linked to both firms' client base was enough to convince them to form a strategic alliance.
The online offering will reputedly modernise all stages of the tenant experience, from the marketing of properties, accepting payments and reservations, and the sending and signing of contracts, to managing the accounting requirements of tenants once they have moved in.
Storing the information digitally will also increase security and make key information easily accessible.
"It (also) cuts the need for paper, the need for email, and it's much more instant. This gives a more real time communication between the tenant and the property manager," Chaplin said.
Property managers will also benefit from comprehensive tenancy management reporting, with automated monthly rent invoices eliminating time spent performing administrative tasks, giving staff more time to focus on value-add activities – an important aspect for Chaplin, who was quick to allay the typical fears about tech replacing humans.
"There may be an element of nervousness…but my argument to that is that we allow firms to use their time in a far more valuable way than just siting crunching data," he said.
Read more: Private rents continue to climb – ONS
Tech in the property sector already experienced a qualitative boost during the COVID pandemic thanks to lockdown, as face-to-face meetings became impossible - Grosvenor Systems being one of the many firms to benefit.
Looking forward, the landscape may not be as clear, with a potential recession, soaring inflation and a cost-of-living crisis threatening to financially cripple many households.
And that includes rental costs, which have shot up in the last year. According to recent government figures private rental prices paid by tenants in the UK rose by 3.0% in the 12 months to June this year, up from 2.8% in the 12 months to May 2022.
With first-time buyers finding it increasingly difficult to get on the property ladder, Chaplin was asked if younger households would also find it equally hard to rent a property.
"There's a good consensus that build-to-rent will continue to survive any potential recession and that we'll go from strength to strength. I also think with constraints around utility prices at the moment, people may struggle to continue owning their own homes and may have to then turn to a rental," he said.
The omens appear good for the sector. A recent report from real estate services company Savills found that the build-to-rent sector has grown exponentially from 2021 to July this year, thanks to its resilience to the COVID pandemic, which in turn has given confidence to a broader range of investors to enter the market.
The report also found that investment demand has in fact been higher this year than during the same period in 2021, despite high inflation and the war in Ukraine, revealing that some £2.5 billion was invested into UK build-to-rent during the first six months of 2022.
"There's huge opportunity to look now at integrations with the software that our clients use, whether it's with invoice scanning, open banking, or to streamline operations for our clients and make them more efficient – that in turn will help them to make more informed business decisions."