With the market losing momentum, is a housing crash looming?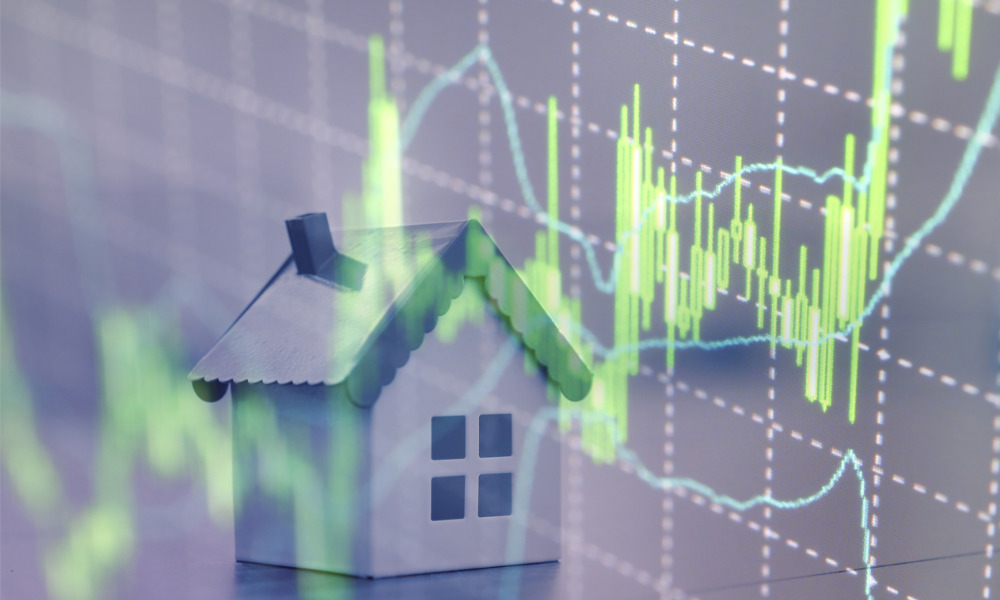 Annual house price growth slowed down in August, but remained in double digits for the 10th month in a row, the latest Nationwide House Price Index has shown.
The average house price rose by 10% year-on-year to £273,751, and by 0.8% month-on-month from the average price of £271,209 in July. This increase is the 13th successive monthly price growth recorded by Nationwide.
As a result of continuous price hikes, the average UK house is now £50,000 more expensive than it was two years ago.
Commenting on the figures, James Briggs, head of personal finance intermediary sales at specialist lender Together, said that house prices defied expectations by rising despite financial belt-tightening across the UK.
Briggs, however, believes that the trend will not continue for much longer, and a drop is to be expected soon as the country braces itself for a tough winter ahead, with double digit inflation sending fuel bills spiralling.
"The threat of a recession is also likely to dampen consumer confidence," he added. "Pressure to secure a quick sale before the housing market cools may also be a factor, as sellers decrease prices to secure a buyer.
"While this may benefit first-time buyers who can take advantage of a price drop and secure a mortgage now, many homeowners who were looking to move and upgrade their homes may now want to stay put, as they focus on remortgaging or consolidating unsecured debts to avoid going into payment shock as interest rates and inflation continue to rise."
Read more: Almost a quarter of borrowers concerned about mortgage repayments, survey finds.
Robert Gardner, chief economist at Nationwide, said the signs that the housing market is losing some momentum is starting to show, with surveyors reporting fewer new buyer enquiries in recent months and the number of mortgage approvals for house purchases falling below pre-pandemic levels.
"We expect the market to slow further as pressure on household budgets intensifies in the coming quarters, with inflation set to remain in double digits into next year," Gardner said. "Moreover, the Bank of England is widely expected to continue raising interest rates, which will also exert a cooling impact on the market if this feeds through to mortgage rates, which have already increased noticeably in recent months."
This slowdown in price growth will be welcomed by those struggling with affordability challenges, according to Avinav Nigam, co-founder and chief operating officer at real estate technology platform IMMO.
"August tends to be the best month in terms of seasonality peak and does 7% better on average than the rest of year due to more purchases and family moves happening which drive prices upwards," Nigam pointed out. "At the same time, interest rate rises and talk of recession are pulling prices downwards.
"In recessionary times, and times with higher interest rates, demand for buying properties tends to fall. On the ground, we suspect that actual selling prices are softening a little even if asking prices may not change by much. Vendors are having to accept a slight adjustment in pricing with deeper discounts than may have been the case just some months ago.
"Unfortunately, the shortage of supply of both properties for ownership and for rent continues. For this reason, the slowdown in growth should not be taken as an indicator of a major crash to follow. It just means that there's a supply demand gap that will shift from buying towards renting."
Read more: BoE delivers verdict on UK housing crash.
Ross McMillan, owner at Glasgow-based Blue Fish Mortgage Solutions, also thinks a property market crash is improbable, noting that while it is nowhere near the frenzied activity that has defined the market during the past couple of years, it remains in a relatively healthy state for now.
"Unlike the Global Financial Crisis of 2007/08, arguably the most important element of the housing market is that it remains fluid and functional, so while prices may stagnate or fall slightly due to the cost-of-living crisis, I am confident that demand will remain and transactions will continue, albeit at lower levels than the past two years," he concluded.