Housing minister "already taking action" on second homes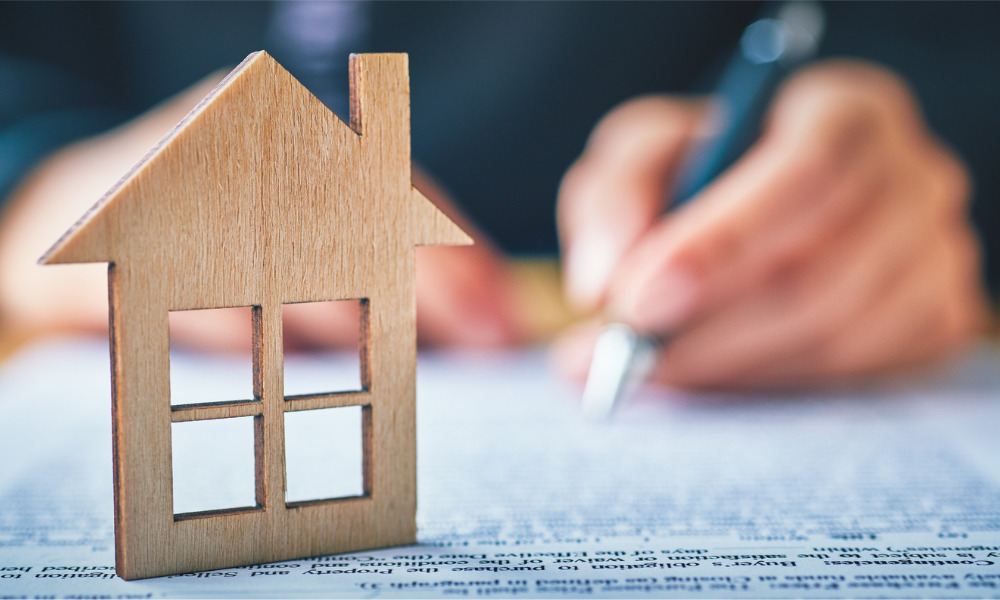 The government has launched a review into the impact of short-term holiday lets in England amid fears full-time residents are being driven out of their communities.
It said it will seek to improve the holiday letting market for residents, which could result in the sector becoming more regulated.
The government has acknowledged that holiday lets and second homes could be having an impact on housing supply and driving up property prices in tourist hotspots, which in turn is pricing local people out of the market.
The surge in short-term holiday lets coincides with the recent rise of rental booking websites and apps such as Airbnb, which reported a 33% increase in UK listings between 2017 and 2018.
Read more: Whitby residents vote to ban second home ownership
The scheme "could involve physical checks of premises to ensure regulations in areas including health and safety, noise and anti-social behaviour are obeyed".
This could include the adoption of the 'kitemark' registration to ensure compliance with gas safety rules and a self-certification scheme for owners before they could let their property.
Tourism minister Nigel Huddleston said: "We want to reap the benefits of the boom in short-term holiday lets while protecting community interests and making sure England has high-quality tourist accommodation."
He stressed that no decisions had been taken but added that the review would "help us work out the options to look at".
For his part, housing minister Stuart Andrew said the government wanted to ensure that holiday let sites like Airbnb did not drive residents out of their communities.
He added: "We are already taking action to tackle the issue of second and empty homes in some areas by empowering councils to charge up to double the rate of council tax.
"This review will give us a better understanding of how short term lets are affecting housing supply locally to make sure the tourism sector works for both residents and visitors alike."
The National Residential Landlords Association (NRLA), however, gave a negative response to government's scheme. Ben Beadle, the NRLA's chief executive, said the growth in holiday lets was "a direct consequence of the government's attack on long-term rented housing".
He said: "Tax policies actively discourage long-term investment in the private rented sector by landlords. With a housing secretary that wants to shrink the size of the sector, it is little wonder many landlords have jumped ship to the holiday lets market.
Read more: Affordability hits rock bottom – for how long?
"As a result, for many in holiday hotspots finding a long-term home to rent is all but impossible. With demand for such housing at a record high, all it is doing is increasing rents when tenants can least afford it."
He called on the government to end "its anti-landlord attitude" and develop pro-growth tax plans to help renters access proper housing.
A BBC investigation this week found that the number of holiday lets in England had risen by 40% in the last three years, with "significant increases" in tourist hotspots where holiday lets were already a common sight.
It cited an area of North Devon as an example, which saw the number of holiday lets go up by a third in the last three years, as outsiders with greater purchasing power moved in to buy homes for staycations, a phenomenon that increased particularly during the COVID pandemic.
This resulted in local people being edged out of both the property and jobs market, giving rise to fears that whole communities are now at risk of disappearing.
One local woman interviewed by the BBC said she felt like she was "being pushed out just so that somebody could have a holiday, or that somebody can have a second home".
The report said other tourist hotspots across England were facing similar issues, including Whitby, where the number of holiday lights had risen by 43%, and in the Isle of Wight, up by 39%, as well as in Great Yarmouth and the Lake District.
Earlier this month, residents in Whitby voted in a non-binding referendum to ban the sale of new build properties to second homeowners.
Scarborough Borough Council, which controls planning in Whitby, reportedly agreed to adopt the ban.
Whitby joins St Ives, Fowey and Mevagissey in Cornwall in banning second homes, but although St Ives voted for a ban six years ago, it is unclear if it has helped to ease the problem as property prices have reportedly remained high in the area.
Mortgage Introducer reached out to four holiday-to-let and buy-to-let lenders for comment.