From a star on The Voice to a thriving mortgage career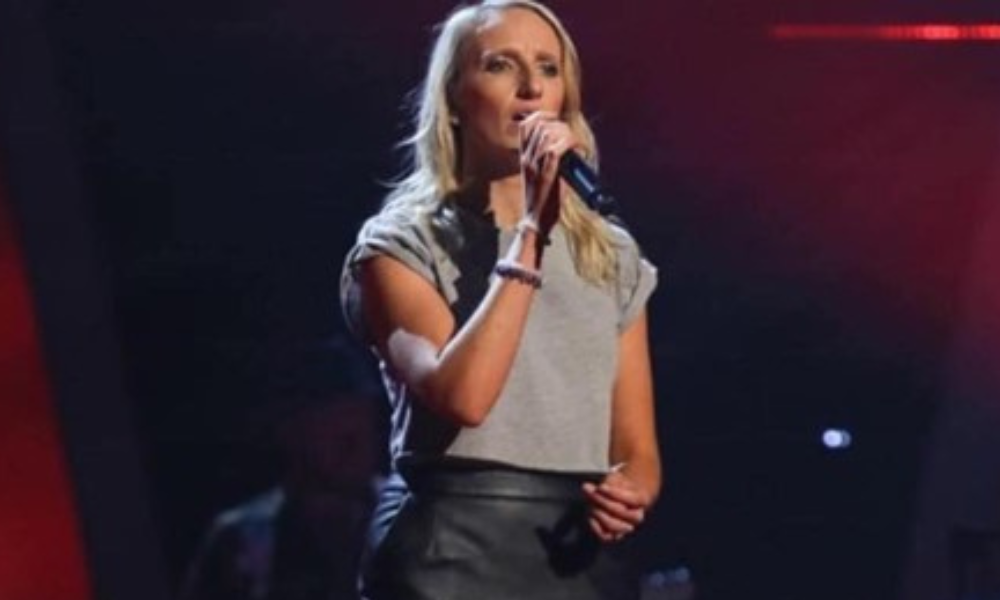 Sarah Tucker (pictured), aka The Mortgage Mum, is going from strength to strength in the mortgage industry, featuring as a finalist for several notable industry awards. However, when the business launched in September 2019, Tucker could only dream that this was where her innovative idea would take her.
Tucker is clearly passionate about her job and "breath[ing] life into the industry in a way that is fresh and feminine", however her dream career was to be a singer. From the age of 17 she had auditioned for pretty much every TV talent show, really wanting the "rags to riches" dream come true. This came to fruition when she got through to the audition phase of Britain's Got Talent although her excitement soon turned to bitter disappointment when she was dropped just two days before the audition.
Tucker turned this negative into a positive and decided to change her mindset - from waiting for something to happen for her, she was going to make it happen for herself. After having previous finance experience Tucker decided to get her qualifications to become a mortgage broker, juggling studying and gaining work experience alongside being a mum and working it all around school hours.
A conversation with a friend looking to find a career that allowed more flexibility to spend with her own child sparked the idea of helping other women to set up and work remotely within the mortgage industry.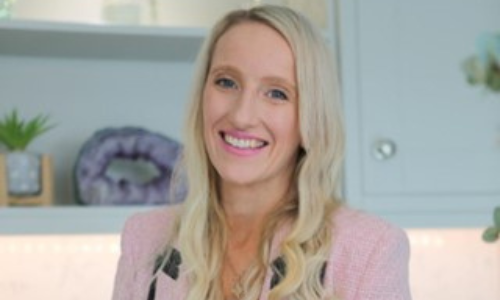 Initially the idea was deemed too risky by Tucker's business partner, with it being so out of the ordinary that it was hard to imagine how it could work and be a success. Fast forward to 2019, and the new-found confidence that she had gained from being self-employed, doing a job she loved alongside being a mum of two, Tucker decided to have another shot at auditioning for The Voice. The audition is a must watch - Tucker Tucker's 'In My Blood' | Blind Auditions | The Voice UK 2019
Tucker got a four-chair turn for her flawless performance and she went on to be part of Jennifer Hudson's team, making it through to the knockout round, only to not go any further due to the judges having no spots left on their teams. Knowing that she was going to have a brief moment in the spotlight when the programme was televised, Tucker once again pitched the idea to her business partner who agreed that they needed to capitalise on this huge platform that they may never again encounter. Faced with two weeks until the show would be aired, Tucker was advised that if they waited, then The Voice could potentially own rights to their business. So, The Mortgage Mum was born - admittedly not at the best or most convenient time, but the right time nonetheless.
A Facebook group was set up and six months after The Voice aired, Tucker had 100 women studying for their CeMap.
Since launching, The Mortgage Mum has gone from strength to strength. Women pay a membership fee and are then put through The Mortgage Mum training academy that covers marketing, branding, coaching as well as advertising and social media training and everything that they could possibly need to successfully set up their business and work flexibly while doing so. This is all done under the umbrella of The Mortgage Mum ensuring that there is a uniformity to the brokers while also encouraging their individuality to shine through in their social media to allow potential clients to get to know them.
In Tucker's words "the whole business is structured for a working parent, that's the whole way we've done it. So, they pay a monthly membership fee, and they get the benefits of feeling like part of a team, but they get the flexibility of [their own] business within it." The structure of The Mortgage Mum was based on what Tucker wanted from her own role as a working mum, allowing people flexibility without being a "numbers machine", Tucker earns from her brokers earnings and is always available to her team when she's needed. By not having a headquarters, they keep costs down and the success of the business model speaks for itself.
While the initial USP of The Mortgage Mum was its remote work, offering flexibility for the broker and client, the pandemic pushed everyone to working remotely and Tucker had initial concerns that their USP was gone. Yet, The Mortgage Mum had eight members at the start of the lockdown and by the end had increased to 18. They used the down time when purchases weren't possible to recruit and train new members and came out of the lockdown stronger, solidifying their USP as "service with empathy and heart".
While Tucker has had concerns that the business name could have hindered them by causing confusion as to what the business was really about, Tucker's clientele is varied and she finds that it is often the ethos of the company that attracts male clients who feel angry that their wives or partners didn't have the support of a good employer when they had children and so they, in turn, want to support a female centric business.
And the industry too is now starting to take note, after being initially dismissed by some for "just making mortgages pink", Tucker and her team have shown that "feminine does not mean making mortgages pretty... these women are fantastic at what they do... they are fiercely good brokers and by offering a different level of service led by emotion... [we show that] mortgages are more than just money". And the awards and clients are backing up The Mortgage Mum's bold claims - Tucker has enjoyed having her "Pretty Woman moment" in showing just who she is.