Intermediaries angered by changes to service level agreements, a symptom of challenging market conditions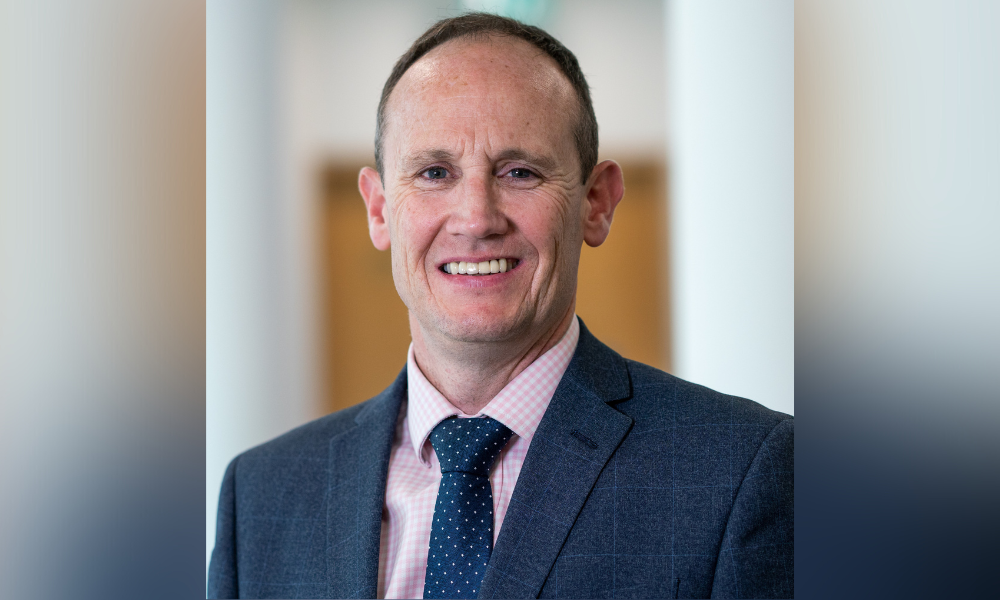 Relations between brokers and Saffron Building Society employees have reached breaking point after staff at the lender claimed they were verbally abused by intermediaries following a recent decision to change service levels, it has emerged.
According to Tony Hall (pictured), head of mortgages at Saffron, a small minority of brokers shouted at staff over the phone and sent abusive emails after the lender decided to raise its service level agreements (SLAs) from 18 to 24 days.
The society initially drafted in staff from other departments "to keep the taps running", but even this proved ineffective, and the decision was subsequently made to pause new business.
Hall said he understood brokers' frustration about the length of time it was taking to look at documents but was adamant he would not tolerate abuse.
"I understand brokers have got a client and the estate agent behind them. We're all annoyed when we don't get the service that we expect, but we've seen abuse ramp up to a point where I wanted to say to people 'look, just be kind; consider who you're talking to'," he said.
Read more: Rates on two-year fixes shoot past 4%
Hall sent an email out to brokers, explaining Saffron's plight while warning them that he would consider taking stronger action, such as striking offending brokers from the lender's panel, if the abuse continued.
Moneyfacts this week flagged up concerns that lenders were having to halt lending in response to rising interest rates, which have been climbing since December. This has resulted in a reduced shelf-life for mortgage products, which are now down to just 17 days on average.
Paul Broadhead, head of mortgage and housing policy at the Building Societies Association, said the pause on lending was temporary in order to manage service levels for brokers and customers, adding that it was used "only when the flow of applications cannot be controlled by any other means".
Saffron Building Society is one such case. Specializing in self-employed borrowers with more complex income streams, the Essex-based lender appears to have become a victim of its own success.
As interest rates increased and lenders pulled out of the market at short notice, Saffron stepped in to fill the gap, but Hall said staff were soon overwhelmed with the increased workload.
"It got to the point where we were full; our underwriters could not physically work any longer or any harder," he said.
The incident prompted mortgage professionals to send messages of support to Hall and Saffron's employees on LinkedIn, with a large number of them going as far as to suggest the offending brokers should be struck off the lender's panel.
Read more: Dudley Building Society pauses new mortgage applications
Alan Jones, mortgage adviser at the Mortgage Advice Bureau, posted a lengthy message, saying the abuse was "totally outrageous", while pointing out that "these are tough times for everyone" in the industry.
Kelly Wicks, technical director at Kinleigh Folkard & Hayward, added her voice of support, saying that "shouting and/or being abusive isn't the right way to deal with anything".
She said: "A little kindness, a little consideration and some honest to goodness joined up thinking about how we all impact each other is all it takes. A person's treatment of another human being is a choice…don't inflict your bad behaviour on others."
Some, like mortgage advisor Michelle Lawson, were more sympathetic to the plight of brokers, saying they were "suffering from the worst service levels I can recall in 20yrs", adding that they were having to deal with last minute rate pulls and incorrect information.
She also pointed out that clients normally blamed brokers and not lenders if anything went wrong with their mortgage application.
"The crux of this is that us brokers have our reputation at stake as relationships with agents could be at risk, poor client reviews on social media etc can ruin a small business," she added.
Andrew Whitmore, mortgage and protection consultant at Whitmore Financial, questioned whether shouting was the same as abuse, citing one case where he accused a lender - not Saffron- of ignoring how service levels worked after it changed SLAs from eight to 18 days at point of application for an ongoing case.
"Did I raise my voice that day, 'yes'," he said. "Why? I spoke with the person who spoke with my admin. He put 0% effort in, didn't take the matter seriously and still attempted to fob me off and refused to take a complaint."