She is expected to play a key role in research, analysis, and development of new strategy and product ideas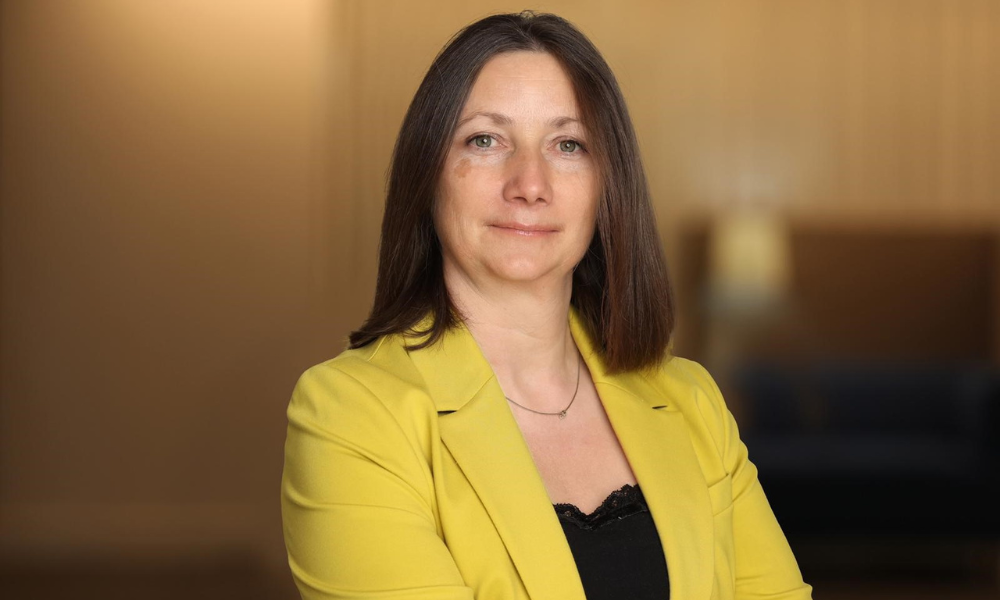 Blend, a specialist development finance lender, has announced the appointment of veteran property and finance expert Claire McGirr (pictured) as head of portfolio management.
McGirr has more than 25 years of industry experience, predominantly in residential development, most recently as head of portfolio management within the development finance team at Hampshire Trust Bank.
Prior to that, she spent seven years at Barclays, where she worked as a case director within the business support and recoveries team. Before Barclays, McGirr gained experience as part of the origination team in the specialist finance division at Heritable Bank which focused on residential development to SME developers and small construction companies.
McGirr is expected to bring her residential development portfolio management experience to Blend's specialist development finance offering. She will also be counted on to play a key role in research, analysis, and development of new strategy and product ideas designed to complement Blend's product line-up.
She will be based in the firm's London head office to help transform the lender's portfolio management department by implementing a range of new systems and processes. In this position, she will work in close collaboration with the lending team, headed by managing director David Alcock.
Over the past few months, Blend has welcomed a team of senior bankers to its lending team, mainly from Hampshire Trust Bank, Secure Trust Bank, and Assetz. Alcock and Will Powell joined as managing director and lending director earlier this year, both coming from Hampshire Trust Bank.
"Having worked with Claire before, I know the depth and breadth of her knowledge, and am very excited about all the new ideas and new approaches she will bring forward," Alcock remarked.
"Understanding real estate development and seeing the opportunity through our borrower's eyes is at the heart of the Blend story, and Claire's expertise in this area makes her a terrific addition to our team. Furthermore, Claire's mindset and values tightly align with ours at Blend."
McGirr said she was pleased to be joining Blend, which has "already gained recognition as one of the most solid, trustworthy, and through-the-cycle specialist development finance lenders."
"Its business model, strategy, flexibility, and safe source of capital offer experience property developers flexible, secured funding," she commented. "I believe the company has a great future, and I look forward to playing a strong role in its expansion and success."
Blend is a specialist non-bank lender backed by a group of family offices and investors.