Cooperation between all parties is needed during testing times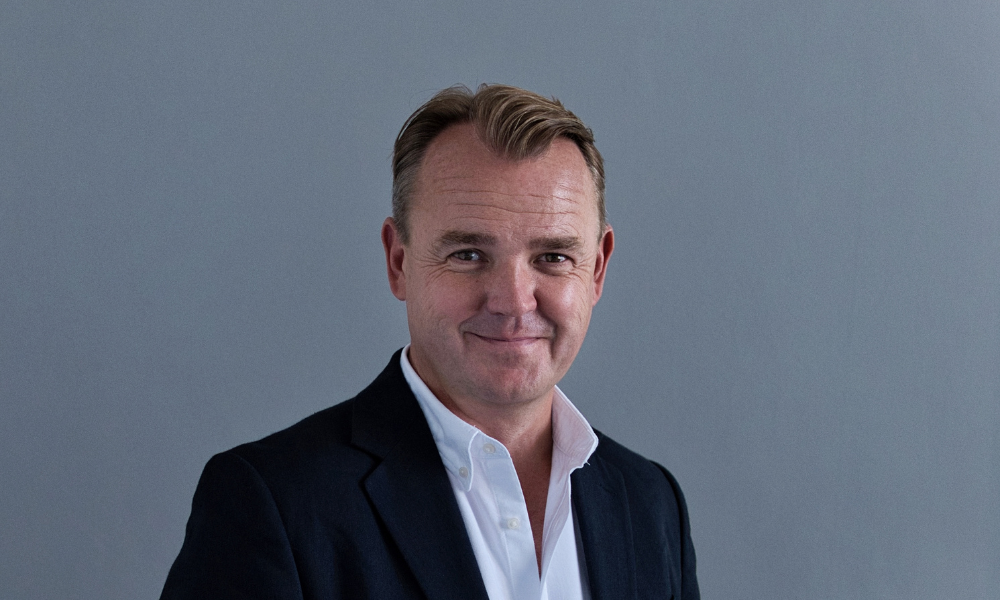 Over the past few years, the market has seen the rise of specialist non-bank lenders, many of whom are leveraging the power of technology to bring agility and efficiency into the lending process.
"I have sat at both alters and completely appreciate the scope of the services provided by banks and non-bank lenders, and see how they each serve, some better than others, the niche market," said David Alcock (pictured) managing director at Blend.
Alcock explained that specialist non-bank lenders like Blend, who are focused purely on residential development finance, were born with the objective of providing greater support to the housebuilding sector, with more gearing and higher loan-to-values (LTVs) than what traditional or challenger banks could ever offer.
"So, it is a very specialist product or rather relationship, designed with housebuilders who need their money to go further in mind and specifically those smaller SMEs," he said.
Generally, however, Alcock said that rather than seeing them as competing, he strongly believes in the cooperation between all the participants in the lending ecosystem, particularly between banks and non-bank lenders.
Read more: "Helping people get their foot on the ladder is the greatest way to establish wealth"
Alcock said that the non-bank lending market in the UK is hugely fragmented and customers often complain about the lack of regulation and accountability in the market.
As such, he believes the market needs experienced property people, delivering transparent processes putting the developer first.
"The business has been living up to that mission for five years, serving as a trusted lender to experienced property developers looking for higher gearing than traditional or challenger lenders may be able to offer," Alcock said.
The property market is shifting, prices are slowing down and demand continues to soften. Alcock said that with the hindsight of a career spanning over 20 years across all the different segments of the property market, his one piece of advice to housebuilders is to pick their lender wisely because they can make or break a deal.
When it comes to development finance specifically, he said a buyer is not shopping for a rate, they are shopping for a lender who provides them with the support, experience and the flexibility they need to bring the project to life.
"That means a lot in property development because, during my entire property career, I have rarely seen a project go 100% according to plan either in terms of timeline or in terms of unforeseen circumstances," he said.
Alcock elaborated that most property projects he has seen have faced unforeseen circumstances in one way or another at a varying degree, and, when this happens, he said housebuilders really need to be working with a lender who can find a solution, instead of one that hits the panic button causing unnecessary stress and anxiety.
He outlined that the current fast-changing market environment and hiking rates makes this even more important.
Therefore, housebuilders, he said, need a lender who understands the property development process, who appreciates that things can be delayed and who is flexible enough to adapt to their circumstances.
Alcock explained that securing funding can be a complex and arduous process for many developers, so seeing them succeed and being part of that process, hopefully again and again is the end goal.
He believes that a strong technological edge can put a specialist non-bank lender above the competition.
Read more: Mortgage tech accelerates – and it's here to stay
"For decades innovation was considered a dirty word in housebuilding, a sector that was referred to by economists as 'the backwards industry' due to its reluctance to embrace technological innovation," Alcock said.
However, he noted that things have been changing of late and it is specialist non-bank lenders - nimble, agile, and more flexible - who have been leading this change powered by technological innovation.
"I am excited to see how specialist non-bank lenders are leading the way in supporting both long standing SME house builders and a new generation of younger, digitally savvy, and socially engaged property developers eager to leverage innovation to help improve how we build, live, invest and sustain," he concluded.