It also launches a new 3.99% five-year fixed rate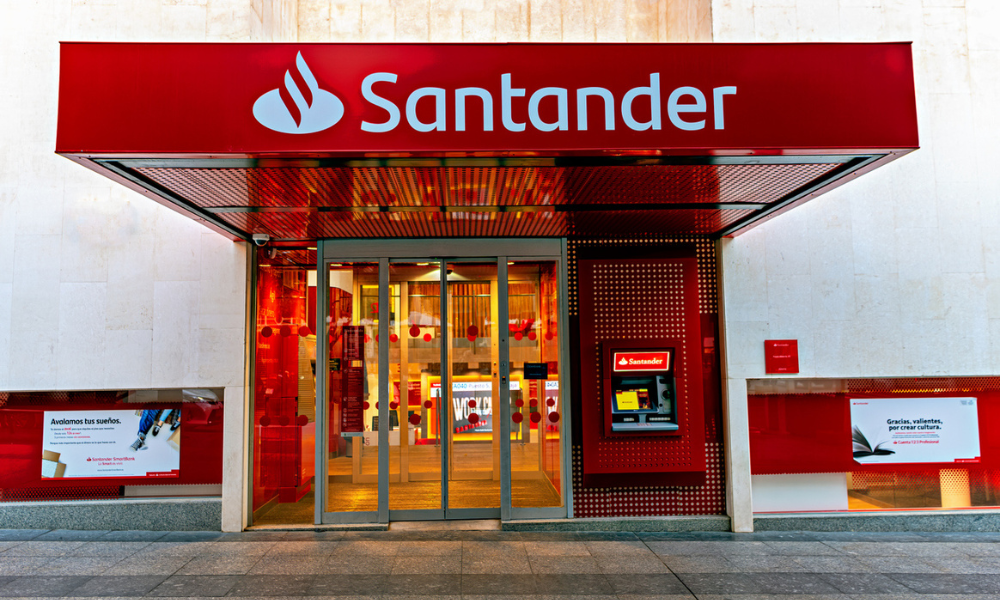 Santander for Intermediaries has announced rate reductions across its residential ranges, effective March 21.
The high street lender said most of its new business fixed rates were reduced by up to 0.28% and selected tracker rates by up to 0.34%. For product transfers, selected residential fixed rates were reduced by up to 0.11%.
It also launched a new five-year purchase fixed rate of 3.99% at 60% loan-to-value (LTV) with a £999 fee. This is the lender's lowest on-sale fixed rate along with the current remortgage version.
Santander also announced that it has withdrawn its five-year fixed rate at 60% LTV with no fee.
A full list of the latest rate changes can be viewed online, and customers can also see how much they could borrow and the rates available to them with the mortgage calculators on Santander's website.
"We are working hard to help customers right across the mortgage market, whether buying their first home, moving house or remortgaging," Aaron Shinwell, homes chief operating officer Santander, said. "By reducing rates in a range of LTV brackets and across two-, three- and five-year fixed deals we are delivering better value for a wide range of customers."
Brokers laud Santander for reducing rates
"This is a positive move by Santander, presumably as they want to hit some lending targets as they've been off the boil for quite some time," Lewis Shaw, owner and broker at Riverside Mortgages, commented.
"Will it spur other lenders to reduce? Only time will tell. However, as always, we urge caution, especially with so much volatility in the mortgage market, so don't make any hasty decisions."
James Vince, managing director at Castle View Finance, said it was great to see another high street lender offering a sub-4% rate.
"This will suit those that have chosen to wait it out on an SVR or tracker to make the switch to a reasonable five-year product with a fair product fee," he added.
Graham Cox, director at SelfEmployedMortgageHub.com, pointed out that swap rates, which lenders' fixed-rated deals are based on, have been falling for quite some time now.
"The expectation is, given the current market conditions, central banks will apply the brakes on base rate rises. This is excellent news for mortgage borrowers," Cox said.
Matthew Jackson, director at Mint FS, hopes that this will be the start of more and more lenders offering sub-4% fixed rates.
"I suspect that it is more and more likely that the Bank of England base rate will be held this month, and this will kick off some aggressive pricing from lenders," Jackson said. "Good news for mortgage customers at last."
Want to be regularly updated with mortgage news and features? Get exclusive interviews, breaking news, and industry events in your inbox – subscribe to our FREE daily newsletter.